---
The Kids have been enjoying themselves, as lately we have been writing for Lego and Yahoo, in a project that focuses on children and creativity. This is our 2nd article, as our first article previously focused on "Developing a Creative Mind"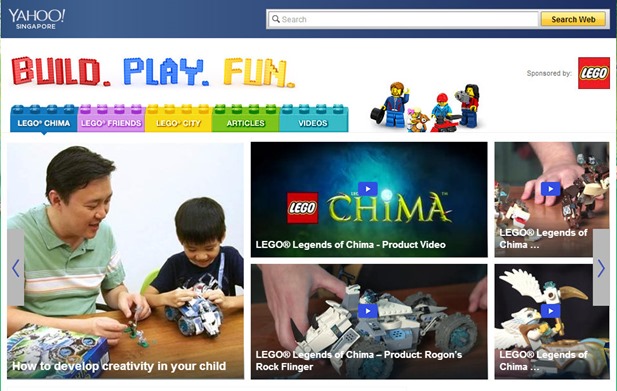 We are looking forward to further calibrations with our favourite Toy Maker, as Nadine is really benefitting from the disciplines that Lego encourages. She is learning the importance of following  instructions, and not skipping the pages of her instruction manual. This is on top of the fact that she is increasing her muscle flexibility by fine-tuning her motor skills. Below is the excerpt of the article we wrote for Yahoo, and the full article can be found here:
As children grow, kids need to learn how to control their fingers! Although it looks really easy to many adults, kids need to practise and practise in order to make their fingers nimble and strong. Herein lies the Power of the Brick!
My kids love the great outdoors, but staying in Cosmopolitan Singapore means that we are constantly surrounded by buildings. An outing to the Parks is always welcomed, but considering the busy schedule that many parents face, a visit to East Coast Park is becoming more and more of an exception rather than a norm.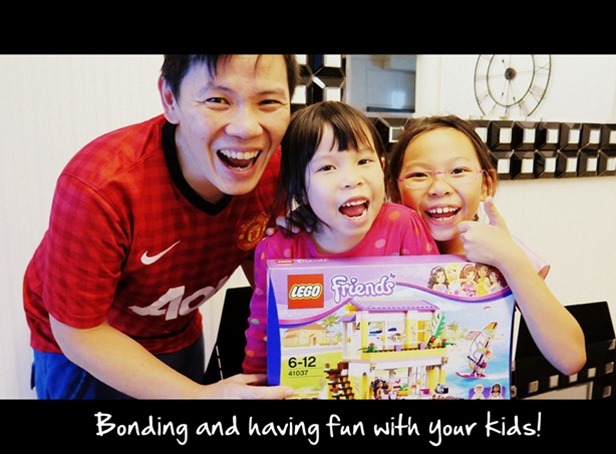 To compensate for the lack of Outdoor Activities, Parents are constantly looking for a powerful alternative, that can aid in every child's development.  Lego easily fills the gap!  Colourful and easy to use, Lego bricks have withstood the test of time because of their unlimited open-ended possibilities. Today, the brick is used in a Police Car, and tomorrow, the same brick is used to build a Doll House. The possibilities are endless and there is not just one way to play with a set of Legos.
To read the full article, check us out here at the Yahoo Lego Website.