Top 5 things you MUST Do in Bangkok
Asians and Westerners just love Bangkok! After all, Thailand is often called the "land of smiles," not only because visitors love its historical riches, but also because of the country's friendly people and fascinating culture. Singaporeans love it because of the shopping and the food! In this list, I am hoping to create an ALL ROUNDER list, that will satisfy the curiously of history junkies and cultural geeks. Do bear in mind that this list is in NO particular order.
1) Chatuchak Weekend Market
If you love night Markets and shopping, you will love the Chatuchak Weekend Markets. It covers over 35 acres of space and consists of up to 15,000 stores. Most stalls only open on Saturdays and Sundays though Jatujak Plaza, the western section is open daily. In the north west corner is the J.J. Mall, with three floors of assorted oddments as well as eateries. The place is really huge, so it will be difficult to visit the same store twice.
Expect to find everything from clothes, household products, traditional artefacts , massage parlours and food.  We sampled a lot of the street food at the Chatuchak  markets, and managed to enjoy of buffet of food at affordable prices. Some "Safe" street food to try would be the garlic bread, and the chocolate banana ice cream. Both also proved to be "Hot items" as there were long queues for these items. We also tried noodles and the Tom Yam Fried rice, but we preferred the places we found in the main city area.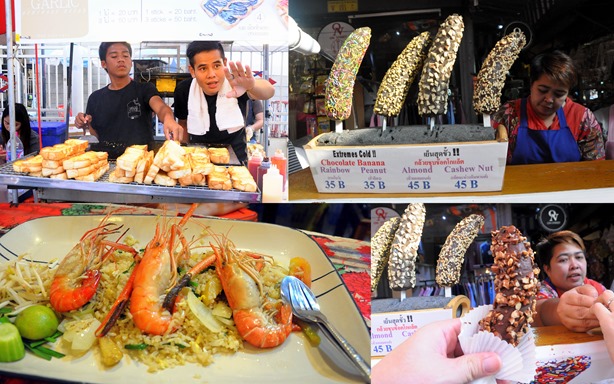 If you are buying goods, be prepared to bargain for the goods that you would like, as the prices of the goods, could differ widely. If you have a local friend with you, that will lower the starting price significantly.
The best time to visit the markets would be in the late afternoon. Going too early in the day, would mean that one has to endure the heat of the day, which might make shopping in the crowded markets rather unpleasant.
Getting to Chatuchak Market
SkyTrain BTS get off at Sapan Khwai Station or Mochit Station MRT get off at Kamphaenpetch Station.
2) Floating Markets
Once known as the "Venice of Asia", Bangkok's main waterways is a way of life for the locals. Floating Markets are markets that are located next to these waterways, and vendors sell things directly out of their boats. Hawkers also cook and sell things from their boats, making it a very novel experience for tourists. There are quite a few floating markets in Bangkok, and the most popular ones are Damnoen Saduak and Amphawa. With the former being more "touristy" and the latter being more crowded with locals, you can choose your preference for which one to visit.  Both are about an hour's drive away from Bangkok, so you must decide which market you want to explore.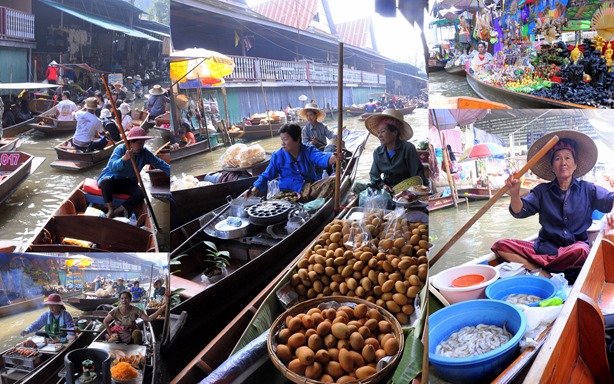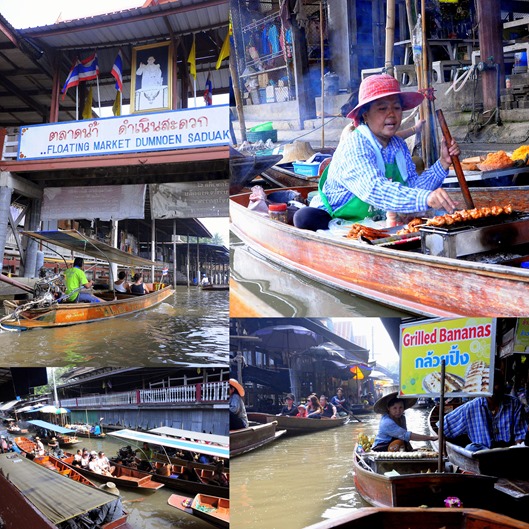 Do go for the experience of eating noodles in your boat, and going window shopping at the various novelty shops. The prices are adjusted for tourists, so do avoid shopping in this area. You will get a far better deal back in Bangkok. The Damneon Saduak market is also full of tourists, and you will also realize that your boatman has also struck a  deal with some vendors…as they will seem to favour some stores! It's all part of business for them, so do spend wisely if you are not looking at perishable items.
One of the key highlights of any trip to Thailand, should be watching their kickboxers in action. The arena is not for the faint hearted, as fights involve every limb, elbow and kick known to man. If your partner loves Bruce Lee or Rambo, he will love the Muay Thai Matches.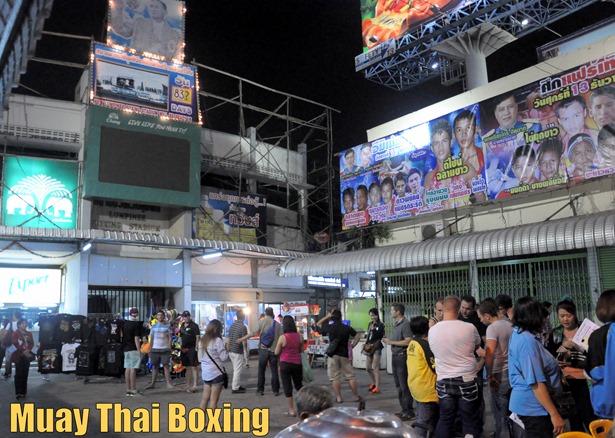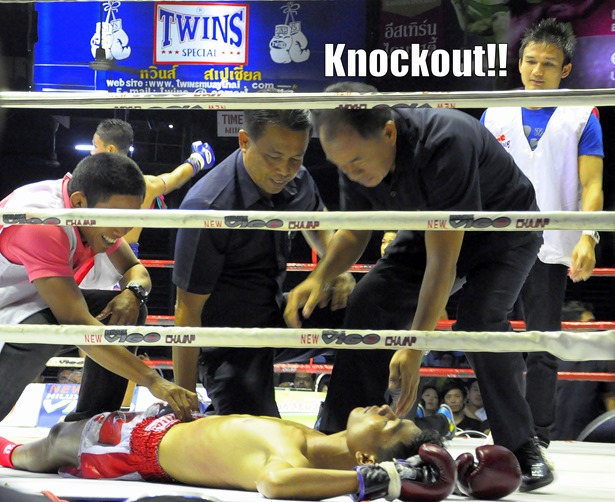 The Lumpinee stadium is just a stones throw away from the subway, and for ticketing and directions to get there, do visit our detailed write-up about Muay Thai Boxing. 
This is the place where you are guaranteed to catch knockouts, and boys becoming men!
4) Wat Arun (Temple of Dawn)
This is the No 1 attraction in terms of Buddhist History in Bangkok. Called the Temple of Dawn, it is one of the most photographed scenes depicting Bangkok's skyline.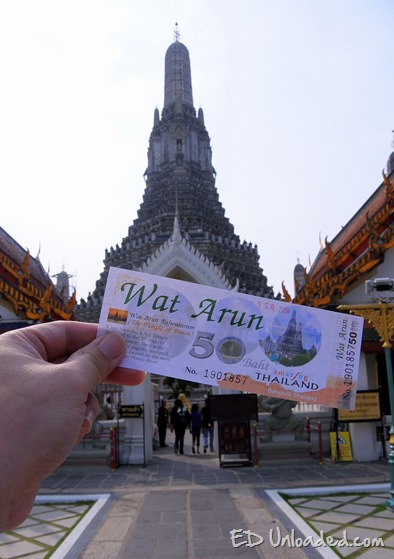 I had to pay an entry fee of 50 Baht to enter the temple grounds, and the visit there would take about an hour. The summit of the temple offers great views of the River, but expect a very steep climb to get to the top. For those of us, who have difficulty in going up a step flight of stairs, this attraction might not suit you.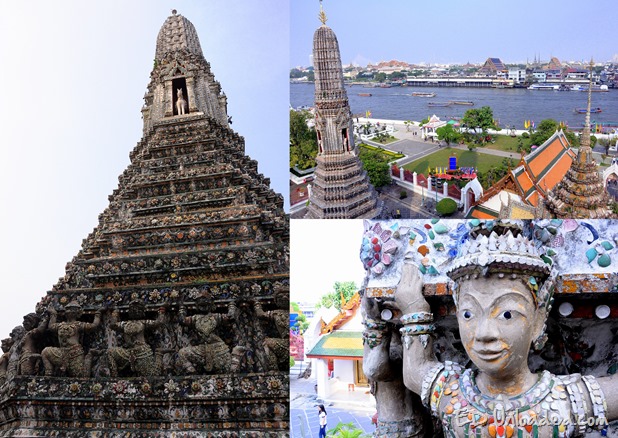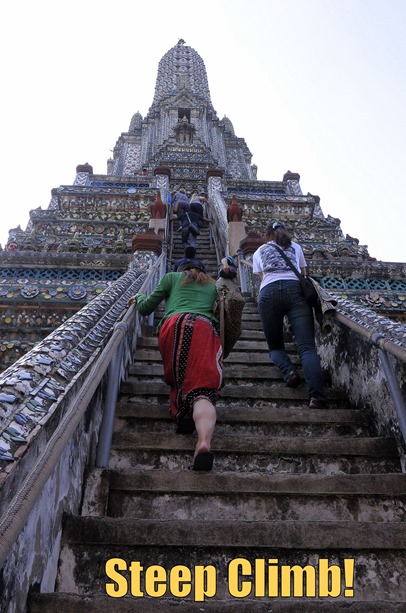 Directions to Wat Arun
Wat Arun is almost directly opposite Wat Pho, so it is very easy to get to. From Sapphan Taksin boat pier you can take a river boat that stops at pier 8. From here a small shuttle boat takes you from one side of the river to the other for only 3 baht. Entry to the temple is 50 baht. The temple is open daily from 08:30 to 17:30.
5) Safari World
This last attraction is more for the family, but if you have not been to a safari before, Safari World will be a good experience. Expect lots of animal shows that will keep the kids entertained, as you will see Orang Utans, Dolphins, Elephants, Sea lions and many other species from the animal kingdom.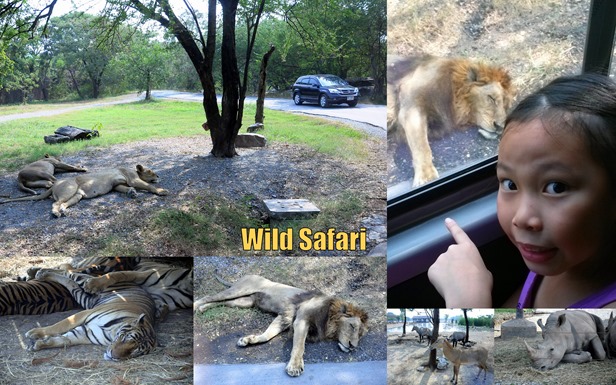 The trip out to Safari World will take about an hour, so get up early to head your way out here. For tickets, admission details to safari World, do check out our write-up about Safari World.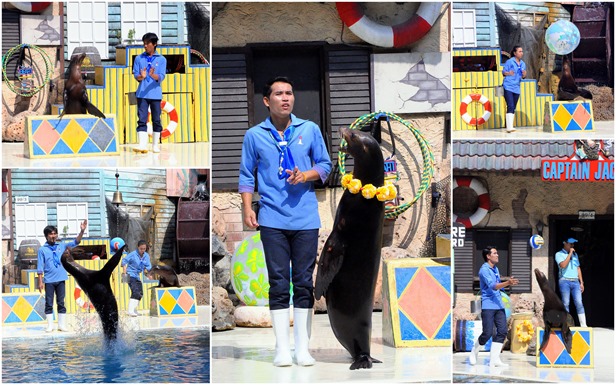 Hope you guys enjoy this list!