Besides staying at the Best Hotel in Thailand (Mandarin Oriental Bangkok), our Thailand Adventure also gave us an opportunity to catch Muay Thai LIVE! Thai Boxing is really popular these days, and I excited to get up close and catch Thai Boxing LIVE.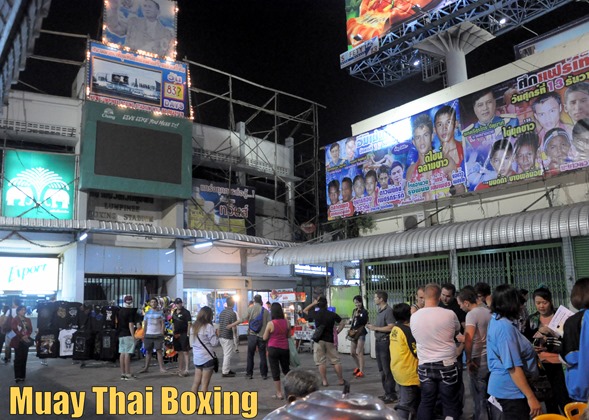 Traditionally known as the "Art of 8 Limbs", the sports allows one to fight with their fists, elbows, knees, shins and feet. This sounds like everything to me, and it certainly does not disappoint as a full contact sport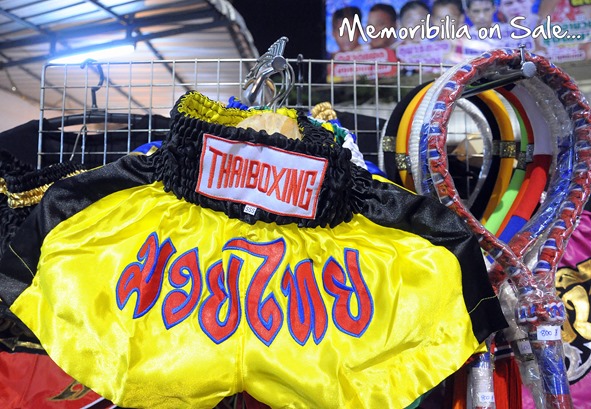 We got there by the Subway (Train Station: Lumpini), and the subway is just opposite the Lumpinee stadium. You do not need to purchase your tickets prior to the stadium, as there are lots of agents who will sell you tickets on your walk to the stadium.
Frankly, this was our first time to the stadium, and we thought the agents might be unlicensed touts. However, we were proven wrong, as when we talked to the organizers, we realized that their badges were real, and they were official agents. There are about 4 different companies that are in charge of selling these tickets, as each company controls different parts of the ringside seats. So the company that you buy from, determines where you sit when you are at ringside.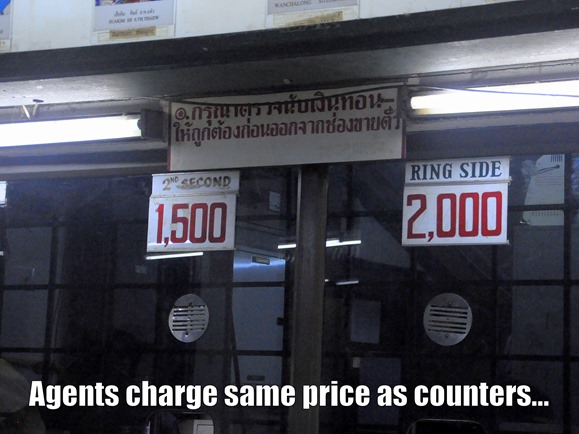 Ringside seats are sold at $2000 Baht, while standing area is $1500 Baht. Tickets are definitely not cheap, and we thought that we would save some money and head for the standing area. The agent tried to convince us to go for Ringside, reminding us that it will be hot standing with the locals..blah..blah…blah..When we refused to budge, the agent gave us a discount for the ringside seats. We got in for $3500 Baht (Normal $4000 Baht). It was only at that moment which we realized, that prices can be FLEXIBLE!

  Oh…btw, we observed the locals, they probably got into the Lumpinee stadium for 600 Baht and less…Yes! We tourists help sustain the Sport. It will also be good to not kick up too much of a fuss, as this part of town is controlled by the Mafia…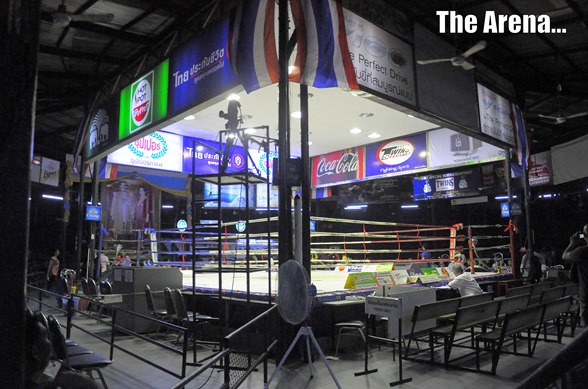 We were there on a Friday night, and the stands were quite empty. However, the ringside seats were quite packed, as Bangkok is quite a hot spot for Tourists.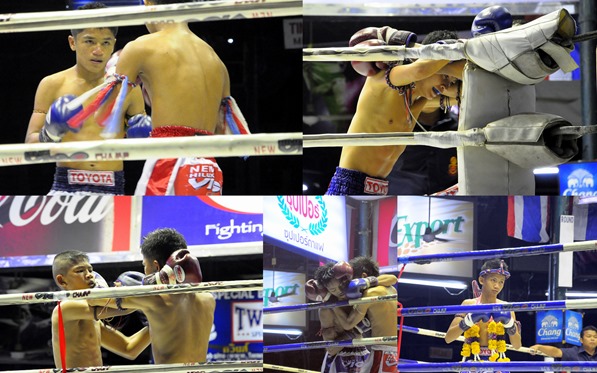 Is Thai Boxing Worth the Admission Price?
Yes! It is definitely a great experience!

The line-up includes 10 matches, and each fight goes for 5 rounds. The best thing is that we got to catch at least 6 knock-outs in 1 night, as rarely do matches last the whole 5 rounds. The line-up includes teenagers as young as 14yo starting the night, as they do start fighting from quite a young age. As the night progresses, the weight class increases, and so do the punches!  The Best match of the night is usually the last match of the night. and it is usually worth the wait!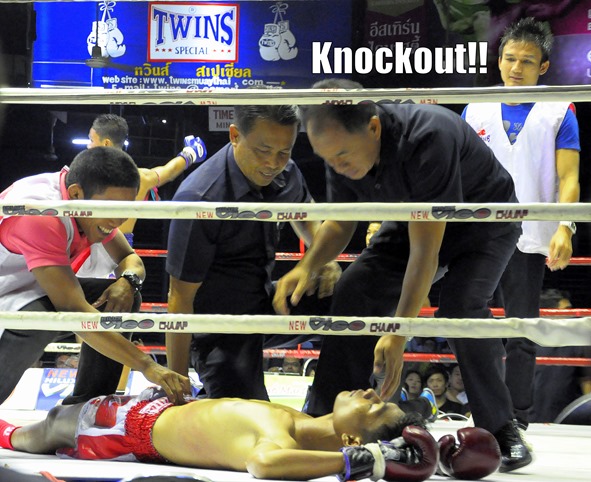 Some Internet travel guides might tell you that you can catch some fights at some shopping malls, but personally I don't think that they can match the whole fight experience at the Lumpinee Stadium. Will highly recommend the whole experience, if you are a greenie like me. Even my wife enjoyed her night out!

Lumpinee Stadium
Address: Rama 4 Road, Lumphimi, Klongtoey, Bangkok, Thailand (Pathumwan)
Tel : 0-2251-4303
Subway Station: Lumpini
Matches at Lumpinee Boxing Stadium happen every Tuesday, Friday and Saturday. Matches usually start at 8pm and end as late as Midnight.