Sleep with the Penguins Family Camp
With the exams coming to an end, Parents are now on the look-out for holiday programs for their kids! If you are tired of just loading the kids with the iPad, Kinect, and other video games….how about bringing the kids out for a sleep over? And not just an ordinary sleepover…but to "Step out of the Box"…A Sleepover with the Penguins at Jurong Bird Park!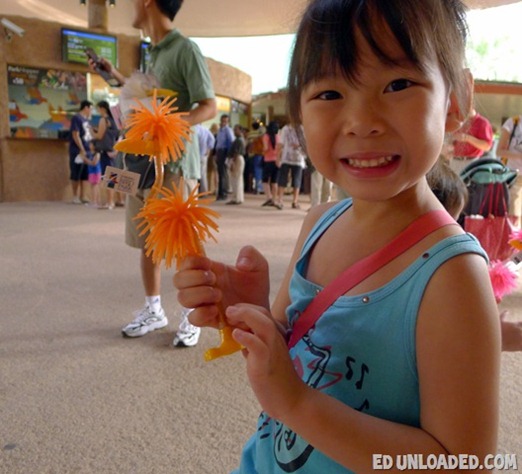 Yes! Let the kids experience a bit of the outdoors, and find out more about our feathered friends at the Bird Park this December! The camp is not just packed with activities for the kids, but it promises to be great fun for the whole family! Lasting 2 Days and 1 Night,  this is certainly going to be a sleepover that the kids will not forget!

My kids are definitely excited about staying in tents, as they have never done something like that before! (we did try something, but we did not sleep there)Like most Singaporeans, we spend most of our time in HDB flats and concrete playgrounds, so this family camp sounds really interesting for us! Families are encouraged to bring along sleeping bags, torchlights, and their favourite snacks, to make their stay even more enjoyable!

If your kids are from 3yo- 12yo, join us this holiday (1-2 December), and make your bookings early, as places are limited. You can find out more details by clicking here.
And if you are keen on a longer camp, you may also check out the 3 day Bird Quest Camp, or find out how you can be a Junior Avian Keeper. Do visit the Jurong Bird Park website for more details!

Details:
Sleep with the Penguins Family Camp
Date: 1 – 2 December 2012 (Saturday – Sunday)
Time: 2.00pm (Saturday) – 10.00am (Sunday)
Age: Families with children ages 3 and above
Cost: $110 per adult and $90 per child (excluding 7% GST, 10% off for Feather Friends, Friends of the Zoo or Wildlife Unlimited  / Plus Family Membership)
Registration closes on 10 November 2012. To register, please contact Ong Peiying at peiying.ong@wrs.com.sg or at 6661 7819.