Sitting on the train, one always notices fellow commuters watching their favorite Korean movies. Mobile entertainment is becoming a necessity and if one wants to avoid irritating lag times and advertisements, Singtel Cast has got to be added to your mobile phone.
Recently, I changed my mobile phone to the latest Oppo R9 "Selfie Expert" mobile phone and it came pre-loaded with Singtel Cast. I know … My first response is the similar blank look … What is this? … is this a new game … does it cast things on your TV?
Needless to say, I had to google Singtel Cast and it brought me to their landing page. My interest was piqued …
(Sponsored Review)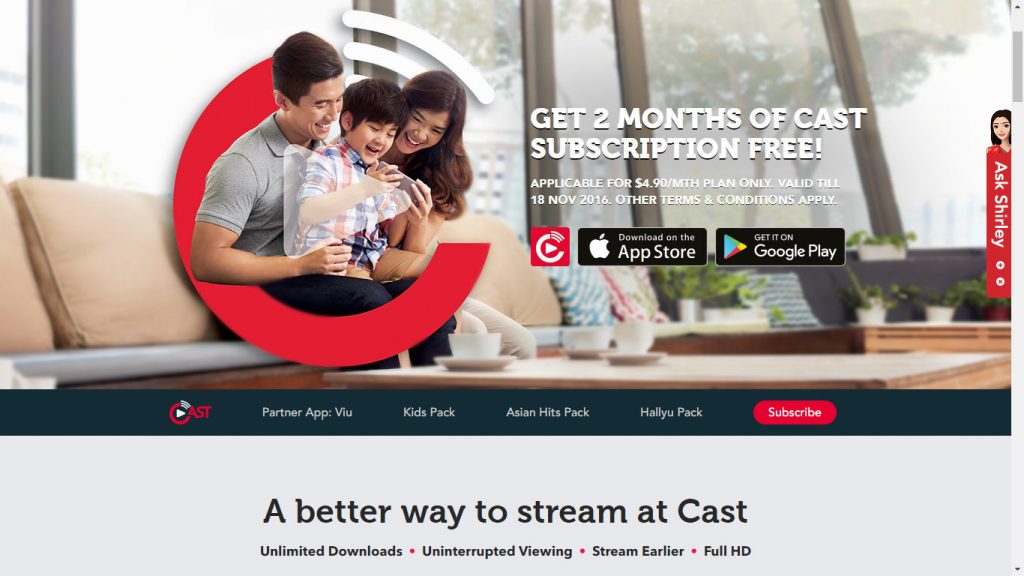 Well, it seems that Singtel Cast has got everything every TV addict needs. Offering Kids, Asian and Hallyu content, Singtel Cast has movies, dramas, variety shows and kid's edutainment for all your family's entertainment needs.
My kids who were sitting next to me, immediately tried to snatch the Oppo phone out of my hands, when they realized that there is also a Nickelodeon App which offers uninterrupted episodes of Nickelodeon on the go! A definite Childhood dream coming true!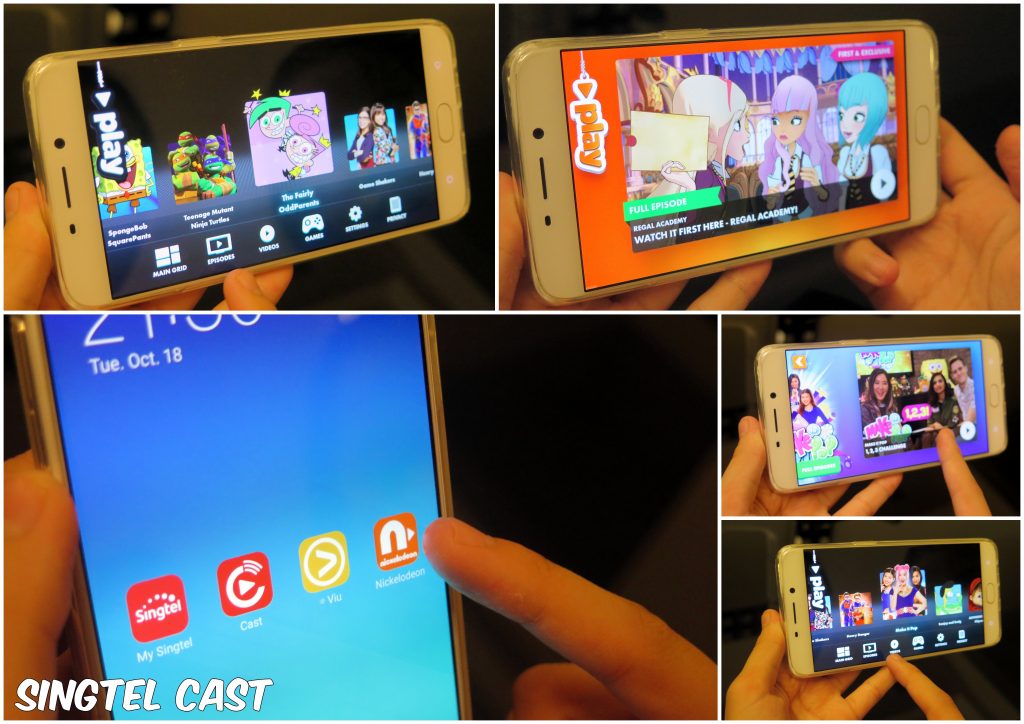 My daughter loves the app, as not only can she watch her favorite "Henry Danger" and "Game Shakers", but she can also play her favorite games as well!
Excitement continued to increase as we looked at the Asian and Koren movie selection on the Singtel Cast app. This is a drama series junkies dream!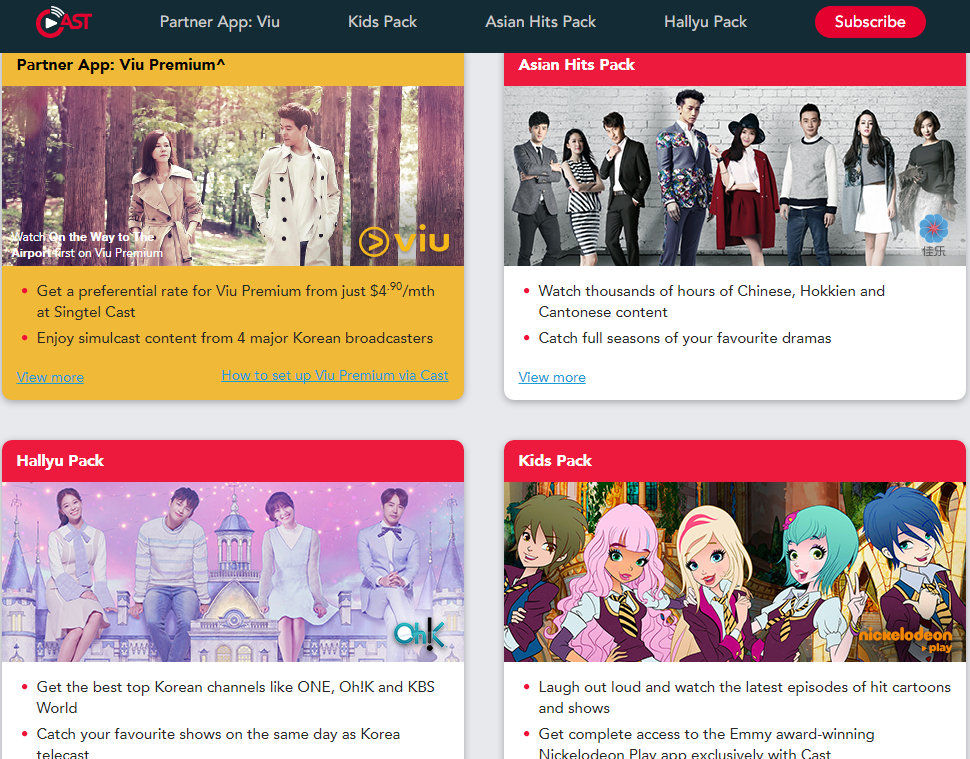 All Korean Junkies will just love what Singtel Cast has to offer. The Hallyu pack offers the best of Korean entertainment from top Korean broadcasters.  It offers the widest range of the latest Korean drama and variety shows such as Breeze of Love, Jealousy Incarnate, Infinite Challenge as well as the latest Japanese dramas such as A Girl & three Sweethearts and Love Song.
All of that plus Chinese and dialect dramas! Quite a buffet I must say!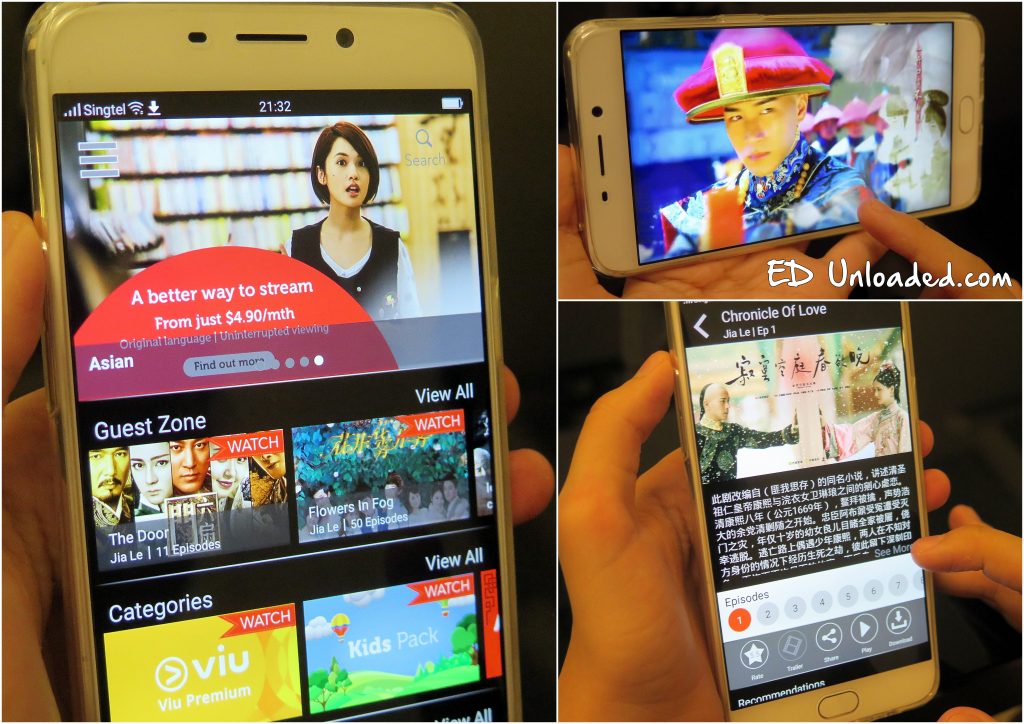 Can you imagine all of these options on your MRT ride to work?!?
Viu Premium subscribers can enjoy privileges such as unlimited download priority viewing with English and Chinese subtitles as fast as 8 hours after original telecast, full HD and uninterrupted viewing on the Viu app. Yes! The app will ensure that you are the first among your friends to catch the latest Korean Drama episodes and at a promotional rate of $4.90/month.
If you are worried that you will use up all your data plan, you can download the episodes via WIFI by hitting the "Download" function, and watch movies offline.
Looking to check out how the app works, just follow the info-graphic below: 
Each pack is priced at $4.90 per month and customers can opt for a special 1GB data add-on for just $3 per month.
Click to find out more about Singtel Cast.