Singapore iFly
Last weekend was really exciting for Nicole and myself as we were invited to a Bloggers' Event at iFly!
Located at Sentosa, iFly is the World's Largest Indoor skydiving simulator. Standing at a height of 56.5 feet, any visitor will be surprised by the size of the whole complex.  The best thing about iFly is that kids as young as 7yo, get to fly, and my little princess was eligible!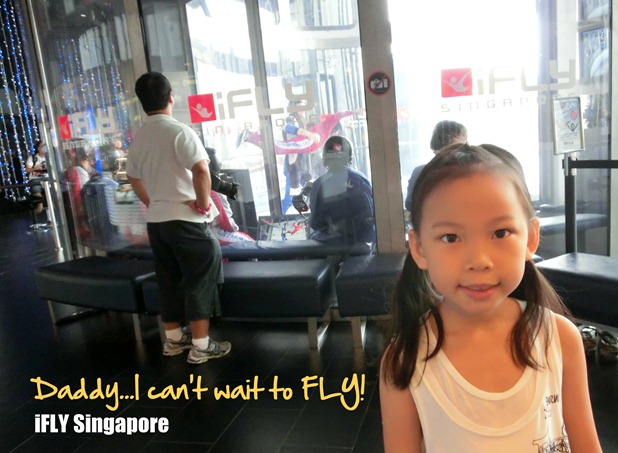 In fact, the moment that Nicole heard that she was going, she could not contain her excitement!

Daddy was also looking forward to embark on this Father-Daughter adventure together!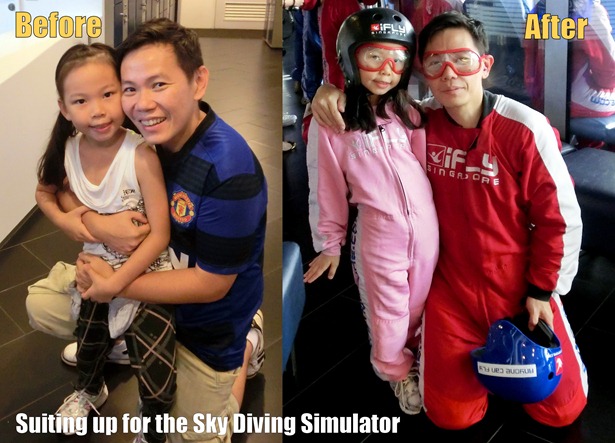 The Chamber allows for 16 Skydivers in 1 session, and Nicole was delighted that she got her favourite Pink Suit for the session. iFly offers kid's size, so there will be a suit, that's just the right size for your children!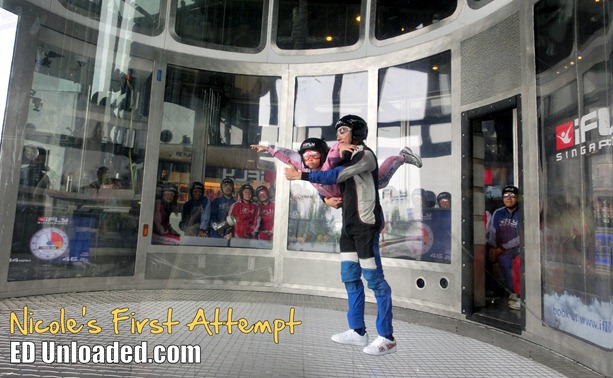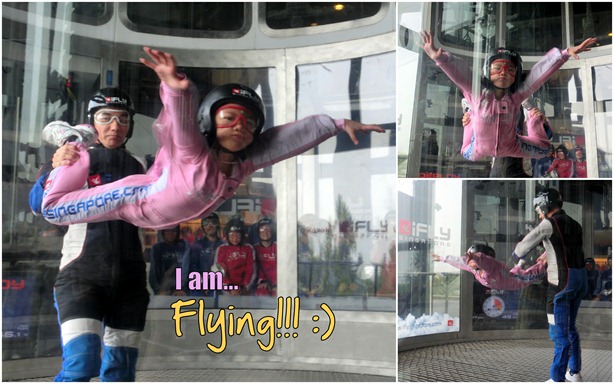 Nicole did well for her first attempt, although she took a while to get used to it. Initially, she struggled as she tried swimming in the simulator. I think she thought she was swimming, and she was kicking her legs, and that's probably why the instructor held on to her legs to help her relax. But, once she got over the "kicking", she quickly understood what she was supposed to do!
And very soon, it was Daddy's turn! and it was like SUPER FUN for Daddy!

If you are wondering, if it is scary…the answer is…No!
In fact, "Battlestar Galattica" Ride at Universal Studios is definitely more scary! However the thrill of flying is definitely a more enjoyable experience, as your blood is not all rushing to your head at 100km/min(as compared to taking the roller coaster).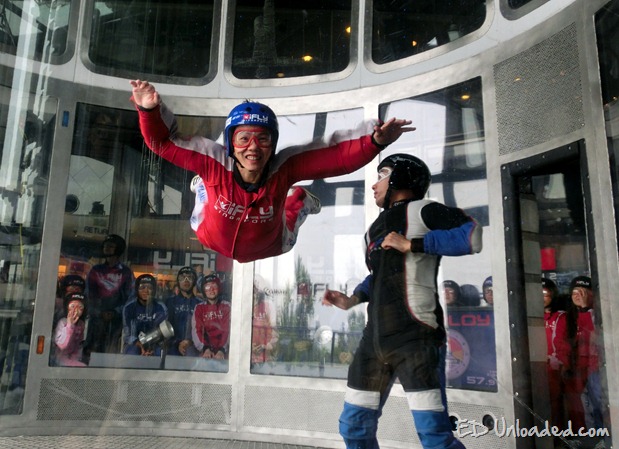 Each person is entitled to 2 flights, and I loved the 2nd flight, as the instructor will take you for a "Spin" on the 2nd one!

In fact, he brought each one of us, up and down the chamber! It was AWESOME!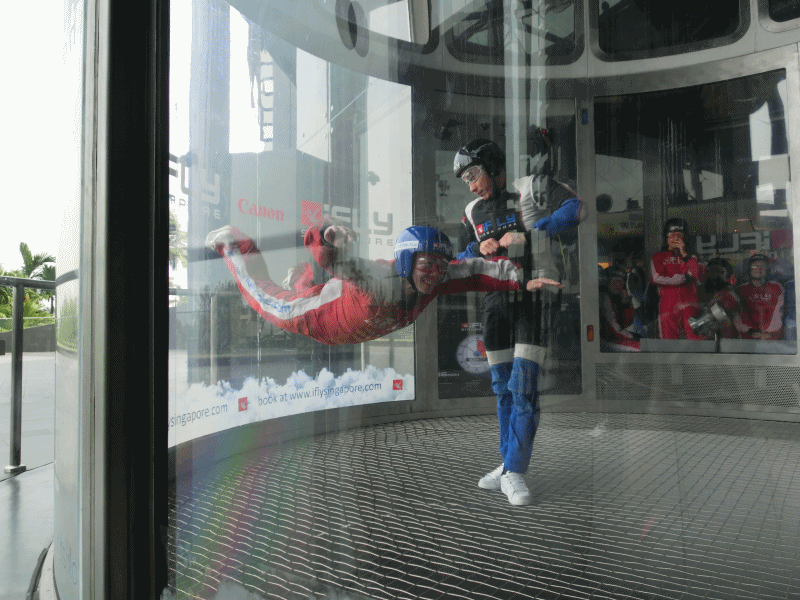 The instructor brought me "up and down" at least 4 times and this Daddy loved every minute of it!

However, Daddy made the mistake of telling Nicole that this was going to happen on her 2nd flight. And the anticipation of it…frightened my little 6yo.
The instructor tried his best to win her over, and managed to get her to walk on the net, to help her overcome her fears.
The good news is that, after we came out of the chamber, Nicole says that she is willing to try it again!

But this time if her friend can come along!

Hopefully, my little Pink Princess, will have the courage to follow through with that and enjoy her "flying experience" even more!
Overall, the iFly experience is something that you will definitely enjoy, and an experience worth exploring! I am glad that I had a chance to do it together with my daughter, and many thanks to the team from iFly for inviting me!

If you want to find out more about this awesome experience at Sentosa, check out their website here.
If you can go at Super Off Peak hours, you can get 2 flights at $59/adult! I think you guys will love it!

Bonus Feature: Check out my wife's blog (Mum's the Word) for a 1 on 1 interview, on my 6yo's feelings about the flight!