Perching Kids and Giveaway
I don't know about you, but like most of my friends, I struggled with my Mandarin. Worrying nightmares about Mandarin are back as we parents constantly fret about their levels of competency.
Recently, we were invited for a trial lesson at Perching Kids, and I must say that the lesson was most enjoyable!

Perching Kids, promises that Pre-schoolers can learn 1,000 Chinese Characters before going to school!
As it focuses on making the Chinese Language lively and fun for children, the children are engaged in dance, music, painting to captivate their imagination and interest.
Check out the creative classroom, which the kids were exposed to!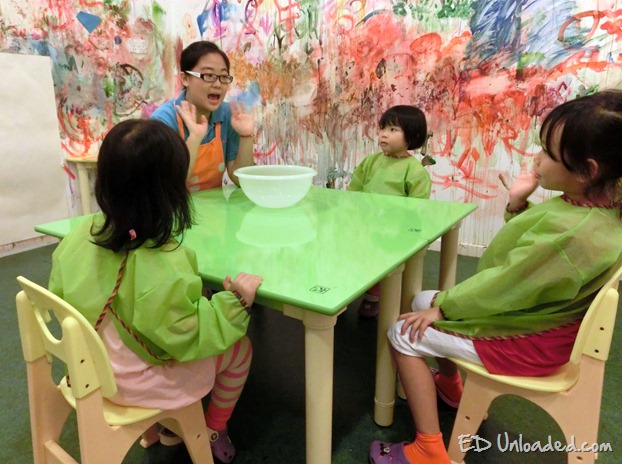 As you can see, the walls are designed such that the kids can draw, and express themselves on it.
Gone are the days of Rote Learning, as Mandarin lessons at the Chinese Centre is all about learning through play. In fact, through painting and thematic expansion, kids are put on a journey of discovery, using the Chinese Language.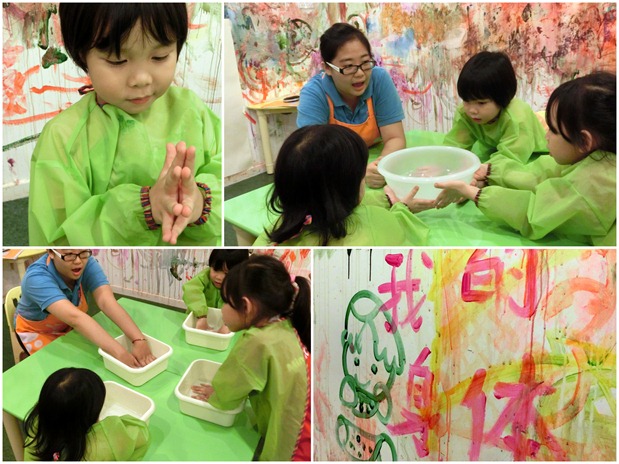 Through water play, the kids discovered new Chinese vocabulary, as they expressed themselves in play!
With water,  brushes and paint, the kids went about their discovery with zest and gusto. As they had to speak in Mandarin as the "play" was conducted, Daddy and children were both discovering new words!
Needless to say, the kids had great fun, and it was such a joy to see them enjoying themselves!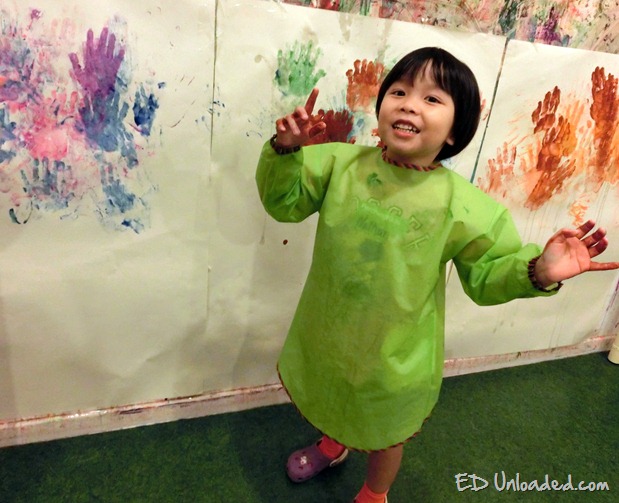 If every lesson is so fun, I definitely don't think that it will be a problem for them to learn 1,000 Chinese Characters before they go to Primary School.
And you will be glad to know that ED Unloaded is conducting a Giveaway for its readers!
Yes! We are giving away 3 FREE "I'm Creative" lessons to 3 Readers!
All you need to do is:
1. Comment on this blog and tell us why you like Perching Kids?
2. Join the ED Unloaded Facebook Page (if you have not done so).
3. Share this blog page on your Facebook Wall (For those new to this process, you can do this by sharing the link from the ED Unloaded Facebook Page or coping this hyperlink (http://edunloaded.com/sponsored-review/perching-kids/) and pasting it n your FB Wall. Do help me by TAGGING me as well, so that I know that you have done it.)
Contest ends on the 30 June 2012 2359hrs.
Perching Kids is located at 112 Katong and you can find out more about them here.