Sponsored Review
Mother's Day is approaching, and if you  are wondering where to bring your mum for a good meal, you have got to check out PUTIEN.
With outlets at  Marina Square, Vivo City, Nex, Tampines Mall and Jurong Point,  Putien had its humble beginnings as a coffee Shop in Singapore's Kitchener Road in 2000. Today, it has grown into a popular chain with 9 outlets and 1 in Jakarta, Indonesia and Petaling Jaya, Malaysia.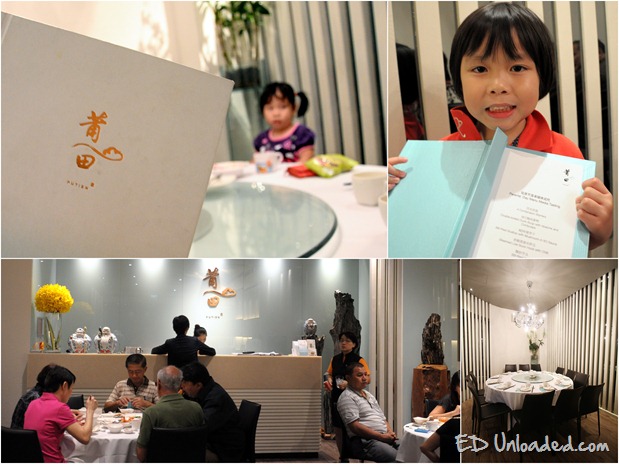 Recently, My family were invited to sample Putien's special Mother's Day / Father's Day menu, and we were pleasantly surprised by their menu. The food was authentic and with its emphasis on fresh ingredients, the meal was tasty and not heavy on the palette. In other words, it was DELICIOUS!

If you are wondering the origins of the food, Putien specializes in Heng Hwa dishes from the Fujien Province. It prides itself as a restaurant which serves authentically traditional dishes with an emphasis on fresh ingredients. This is something that the restaurant lives up to!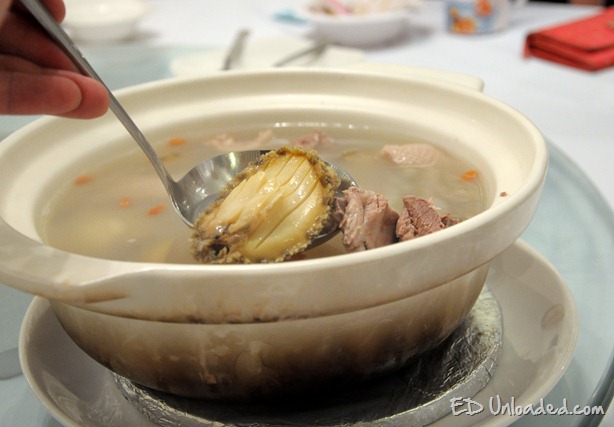 So which of the dishes that I really like?
A real favourite with the kids and my Cantonese mum and wife is the "Double-boiled duck soup with Abalone and Cordyceps". The soup was clear and tasty, and even sat well with a non-soup foodie like myself.  You will be glad to know that the menu includes other dishes like stir-fired scallops and steamed fried Soon Hock with Chilli.  The fish is definitely worth a mention, as Nathan gulped the fish down, despite it being a little spicy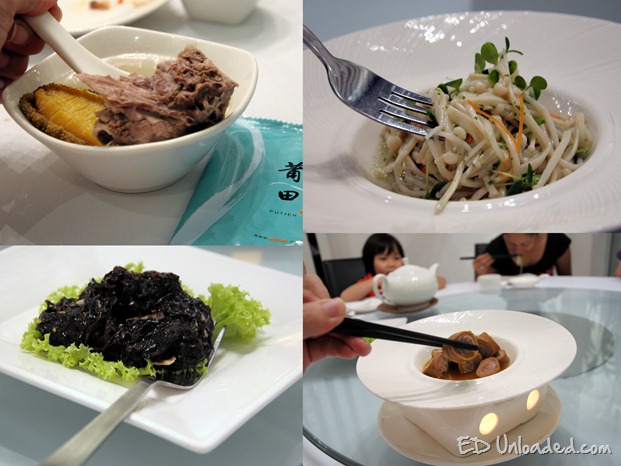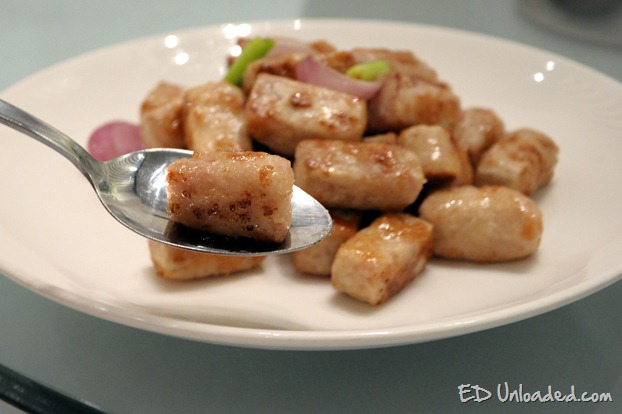 One of the dishes that really caught my eye was the stir-fried yam! I am actually a bit westernized in my choice of food, but this dish is really unique. Pop a yam into your mouth, and you get a slow explosion of salty and sweet flavours that attack your taste buds. Frankly, it is something that you rarely experience and a definite MUST TRY.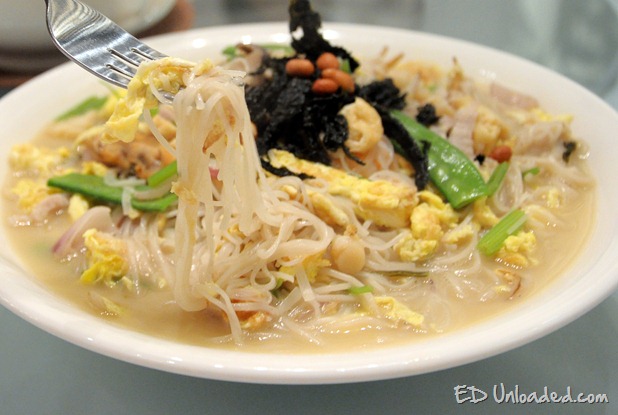 The significance of the last dish will also not be lost with the older generation. All sets for the Mother's/ Father's day includes a "Mazu Ping An Noodles". This is a version of Longevity Noodles unique to Fujien. It is of special significance for the Heng Hwa as, they believe that the Sea Goddess Mazu would offer a bowl of these noodles to every seafarer she saved. They therefore symbolize safety and wellness. Most importantly, to a discerning noodle eater like myself – they are delicious!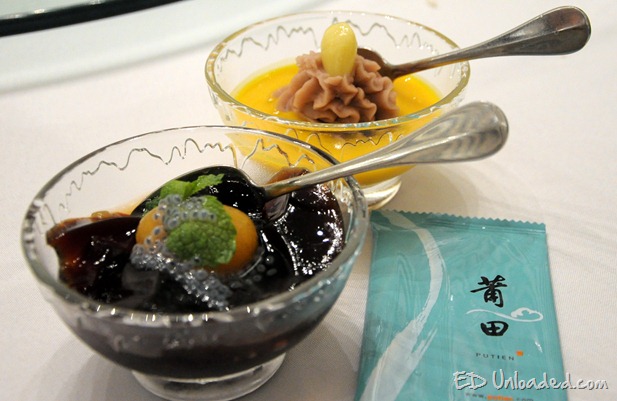 And for dessert – they serve "Orh Nee". The normal "Orh Nee' is always extremely sweet and oily. As a result,  it is a dessert that I rarely touch. However, the "Orh Nee" at Putien is a pleasant surprise even for the fussy eater like myself. It was light and not too sweet, and easy to eat!  I also had the opportunity to sample their cooling glass jelly and it was really something that was worth the extra order

A set like the one above for 6 persons would cost $318++ for Mother's Day and they have sets from $128++ for 4 and up to $578 for 10 people.
The menu will be served from May 1 to 14 for Mother's Day (Sunday, May 13) and from June 4 to 18 for Father's Day (Sunday, June 17).
Make your reservations early to avoid disappointment:
Pu Tien Restaurant
127 Kitchener Road
Tel: 749 6338