Are you in love with Prawns and other forms of seafood? Head on down to Hotel Jen Orchard Gateway for the Ultimate Prawn Party Extravaganza! Yes! This Hotel Jen Prawn Buffet is guaranteed to satisfy all your prawn cravings and leave you fully satisfied! 🙂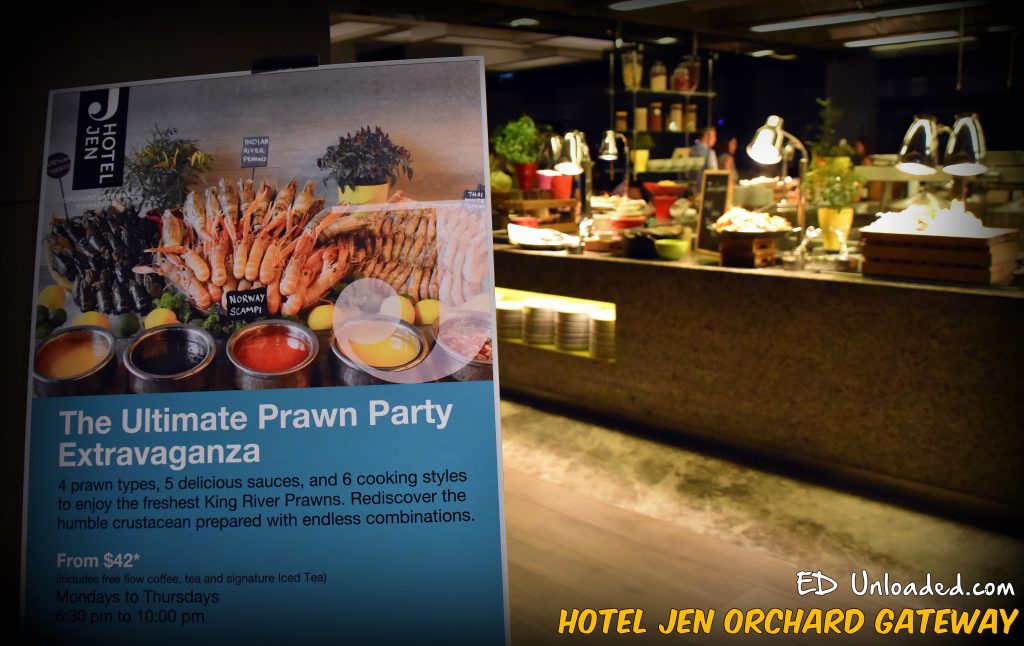 (Sponsored Review) 
From 3 Oct to 1 December, Makan@Jen is offering a "shrimp-ly" gastronomic feast for all foodies. Imagine prawns from all around the world – Thai White Prawns, Indian River Prawns, Norwegian Scampi and Vietnamese Yabbies all in one sitting! Yes! Pull away all the stops, and pile up on your favorite shellfish, as you hit the buffet tables this holiday season at Hotel Jen.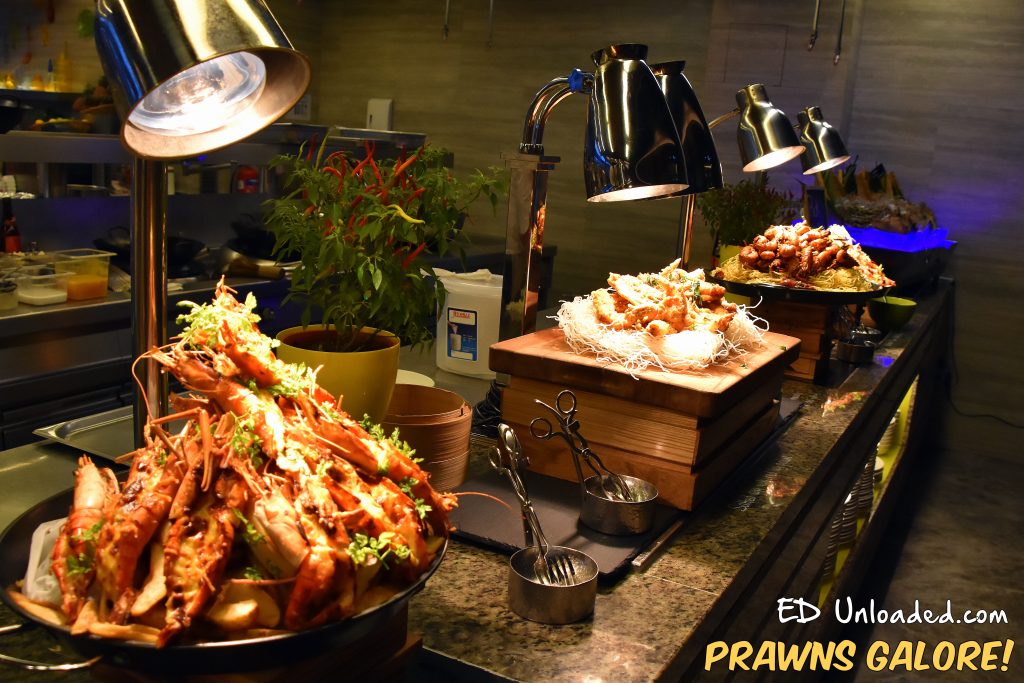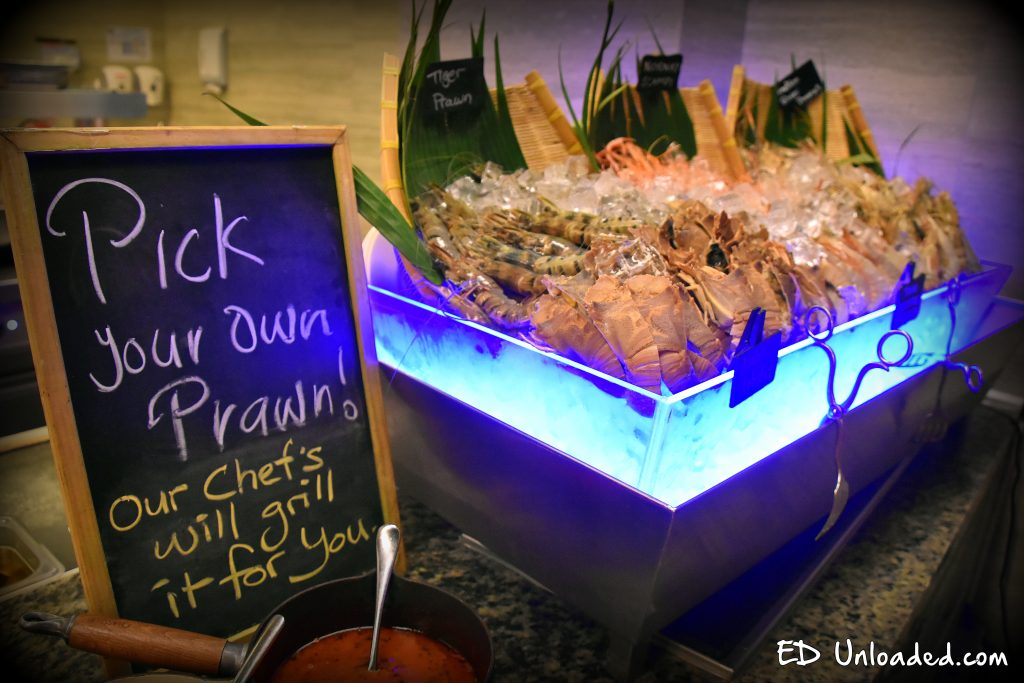 As a lover of shrimps, I was ready to attack the prawns the moment I stepped into the dining hall.  And guess what! The Hotel Jen Prawn Buffet has all the Prawn dishes placed right in front of the entrance, ready to entice all the hungry diners that step in.
Check out the pre-prepared prawns along the buffet line. Prawns are prepared in a number of ways; they are simmered in lightly alcoholic broth, stir-fried, steamed, baked, coated in batter and fried to a golden crisp. Oooo … So many prawns … so little time! 🙂
If you want something done your own way … no worries …  Just pick up your tiger prawns, and ask the chef to grill it for you!  A definite Prawn heaven!
At this Prawn extravaganza, the chefs at Makan@Jen will be showcasing a plethora of flavor profiles from across numerous cuisines  and cultures such as Cantonese, Vietnamese, Spanish, Portuguese and of course, local Singaporean. The different prawn dishes will be divided across 3 different menus and will be rotated throughout the promotion period.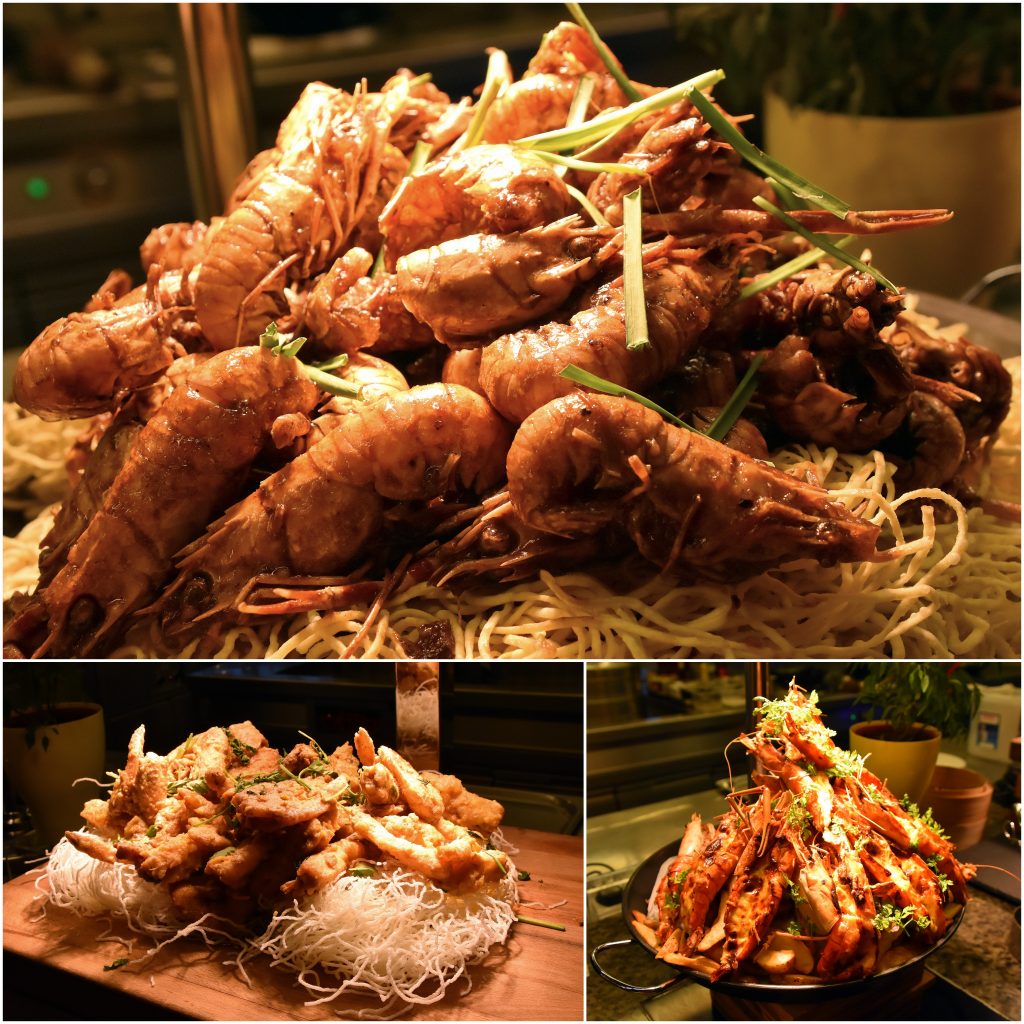 My wife who is not much of a prawn lover was not left out in the cold at Hotel Jen. The good news for all diners is that besides the prawns, one will also find all your other favorite delicacies at this buffet. Expect Roast Meat, Duck, Siu Yuk, Sashimi, Noodles and other local delights, as you dine through the night at Hotel Jen.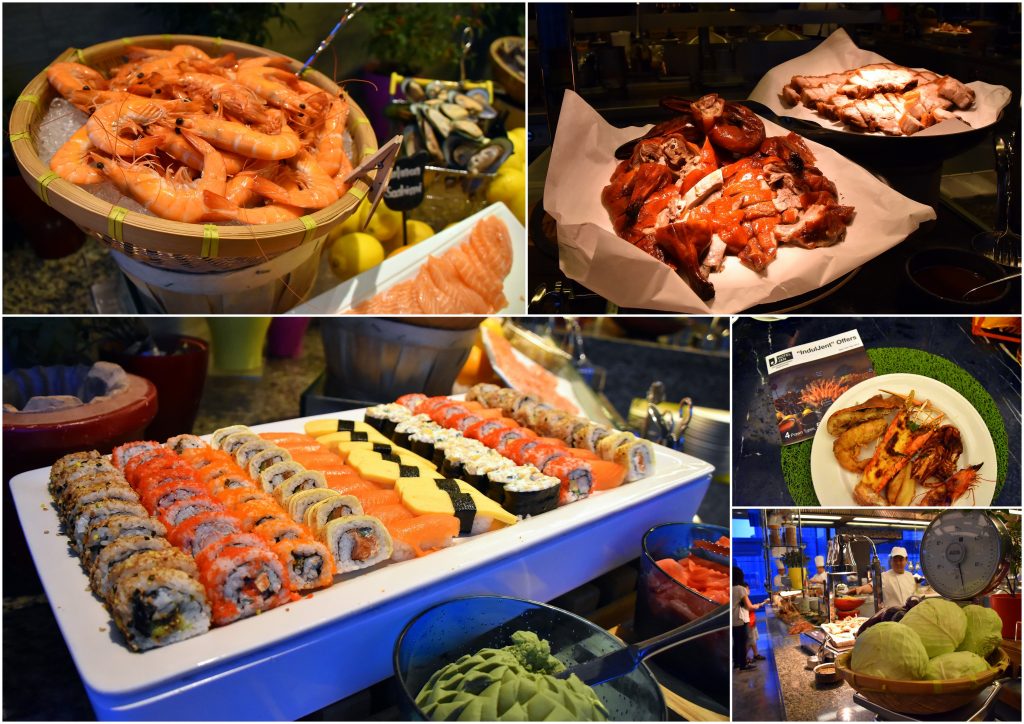 Hotel Jen Prawn Buffet Details: 
The Ultimate Prawn Party promotion at Makan@Jen is only available Mondays to Thursdays, during dinner time from 6.30pm to 10.00pm.
Promotion Period: 3rd October 2016 to 1st December 2016
Time: Mondays to Thursdays, 6.30pm to 10.00pm
Pricing: SGD42++
Includes Makan@Jen buffet
Includes free flow coffee, tea and signature Iced Tea
For more details, visit Hotel Jen Orchard Gateway.