Art for Children
Last week, at the invitation of The Right Spin, we made a return visit to WOW Art Studio at Thomson Road.
The last time we were there, we were introduced to clay art (Click here to find out more), so this time round, we were looking forward to something different!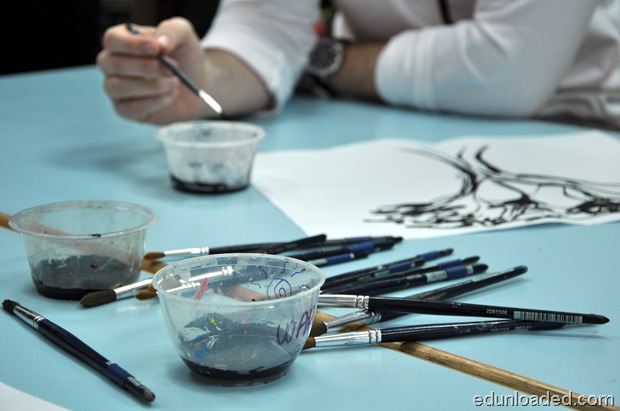 In fact, the best thing about WOW Art Studio, is that we get to experience and work with different mediums each time!  When I was young, Art class was just mainly drawing and colouring. However, at WOW Art Studio, they always seem to be doing something new!
Once again, the great thing about the trial class is that Adults are separated from the kids, so that they can first try out the Art for themselves. (The kids joined us later, and we had to instruct the kids on their tasks).
Nancy (Founder of Wow Art Studio) then instructed us on the task of the day. First off, we were asked to draw a tree! Yes! ….A TREE!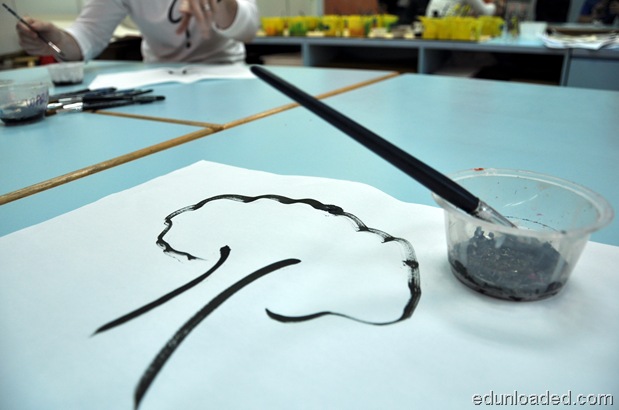 Check out my simple TREE! This is definitely a result of the Singapore Education System. Simple and Straight to the point!
Compare my tree, with another (who went to LA Salle for her studies):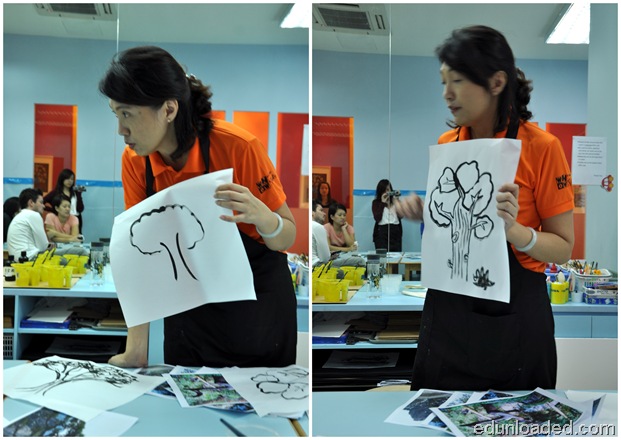 And Check out the Trees done by the kids: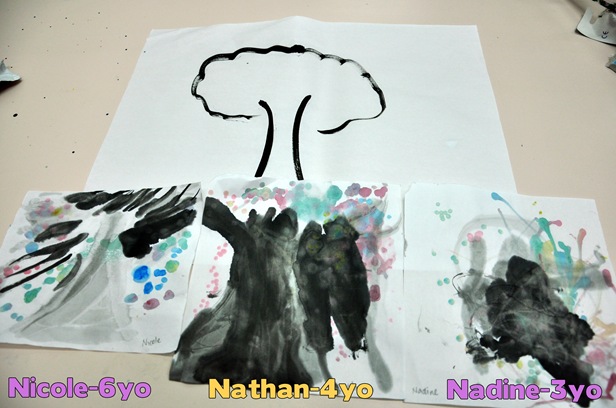 The best thing about ART is that there is No Right or Wrong! Both the Adult trees work, and they are drawn according to our conditioning.
We were further instructed on how to conduct our session with our own kids, and how we can nurture their creativity. As much as possible, we should let them freely express themselves, and let them draw out of confined canvases and spaces. (In fact, this form of abstract art, is how experienced artists express themselves.)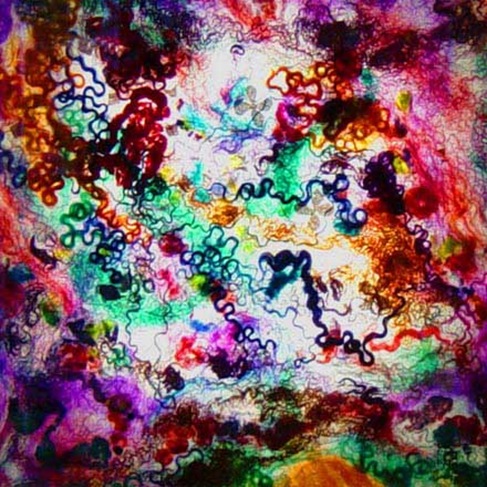 Before the kids came into the room, the adults put their heads together to come up with our own combined Art Piece.
Check out our work: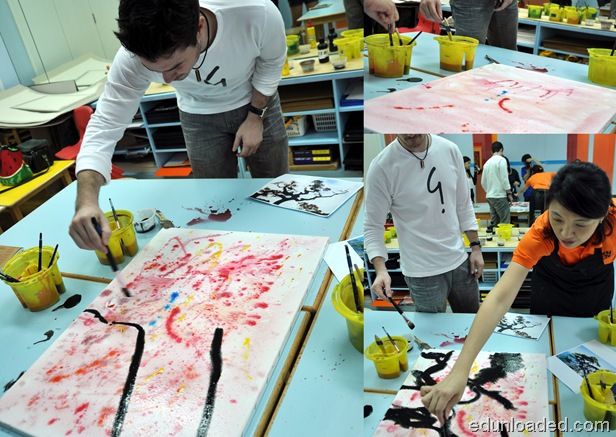 When it came for the kids to paint, they were more than ready to get their hands dirty!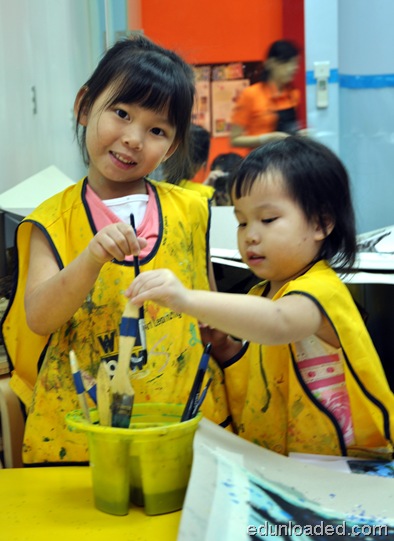 Needless to say, the kids enjoyed themselves, and they kept on asking me when they can go back again!

Here's a photo of Nancy, and the family's creation!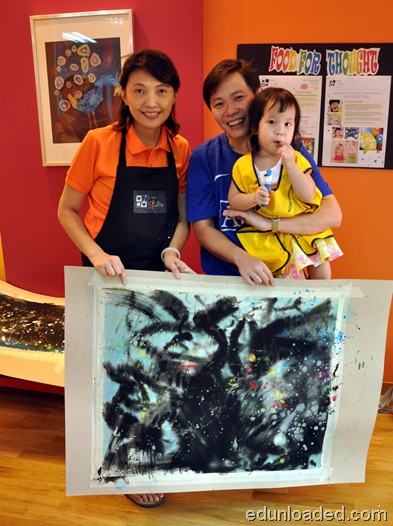 WOW Art Studio
Location: 200 Upper Thomson Road #01-10 Thomson Imperial Court (Opposite Longhouse)
Phone: 6352-2221
You can also visit their Facebook Page at:
http://www.facebook.com/WowART.Learning