Preschools and Montessori
Recently, the talks about regulating pre-school education is resurfacing.There has been talk about getting the government to regulate the industry, as there is such a great disparity in Pre School education.
As any parent, all of us want the Best for our kids, and I have witnessed the positive effects of a good healthy environment which stimulates a pre-schooler. Generally, kids which are put in a good learning environment seem to be more ready for school – as they seem to be more confident and more vocal. With higher teacher-student ratios in Government Supported Preschools as compared to Private Schools, I do believe that teachers also find it difficult to teach and hold the attention of energetic pre-schoolers.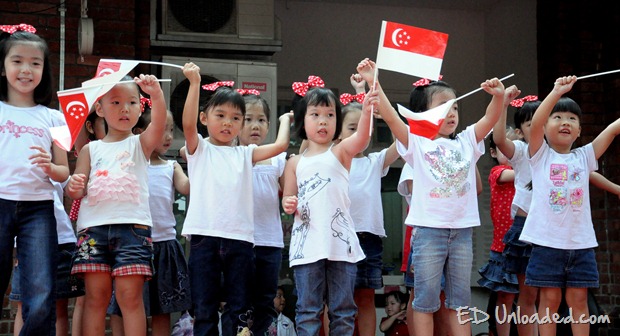 However, there are many more issues on the horizon, as with the increasing focus paid on pre-schoolers, the bad news is that the cost of the Private School seems to be increasing every year. Enrolment fees go up by at least 10% a year, far outstripping inflation and the rise in teacher's salaries. Somehow,I think that they are just maximizing the fact that Parents rarely schools, as we just want a stable and familiar environment for the children.
In view of these rising school fees, I feel that it would be good to regulate the industry. I really feel that it will be fantastic, if I could pay normal school fees, for a school that is doing a decent job in the preschool industry.  When we leave an industry to market forces, it is inevitable that that businesses will just go for profits!
In terms of quality education, my wife and I have been to many preschools to visit and we have done our own comparisons. The educational choices available are a smorgasbord! There's an endless possibility on what is offered. Let me give you an example. I'll just focus on TEACHERS.
We have qualified teachers in Early Childhood development, and those without. And there are those with additional qualifications like Childhood Music Appreciation, Dance or Learning Abilities. Above that, there are teachers who have practical experience, and those without. And there are those who are young and energetic, with enough zest in them to keep up with the young kids. And on the other end, there are the older teachers with little drive or energy to run, let alone keep up with two small boys.
The famous founders of Google are graduates from Montessori, and they credit their independent thinking to the childhood foundations implanted into them.
However, as many Parents today are paying through the "nose" for a Montessori school, the sad fact is that NOT all schools are genuine Montessori Schools. In fact, a school does not need to use the Montessori curriculum, have Montessori trained teachers or materials to use the Montessori name.  As stated in  the video, anyone can use the name Montessori.
In Maria Montessori schools, there is no homework, no textbooks, no hand-outs….in fact in it's purest form, I think it will freak out the Singaporean Parent. However, these fundamentals are to encourage the child on a journey of self-discovery, and changing these fundamentals, sounds like just a branding exercise to me…It's kind of saying that I can help you to get into the gifted program, but in reality, I do not really have the credentials or an of the syllabus to do so.
Is your Preschool a real Montessori School?
Personally, I have no problems sending my children to a Montessori School,  as the principals do appeal to me as well. However, with school fees rising as fast as COE prices, there is a definite need to look into this area, or else we will have a big disparity in preschool education offered to the rich and the poor.