AppJamming Camp by PayPal (Giveaway)
Wondering how to occupy your kids during the school holiday? How about getting your daughter involved in a Mobile App camp? Yes! Instead of letting the kids laze around at home, I got Nicole involved in a AppJamming Camp by PayPal, and guess what… she totally loved it!  After the 3 days, she even had a mobile app, that she could show off to Daddy! 🙂
(Sponsored Giveaway) 
As girl's are commonly more associated with dolls, nail polish and lipstick, the AppJamming camp is here to break stereotypes. Organized by PayPal, the Girls in tech programme, is an initiative to help close the gender gap in technology. By providing tech knowledge to school girls aged from 8-14 years old, the camp is fully sponsored by PayPal, with attendees being taught how to code an Android app!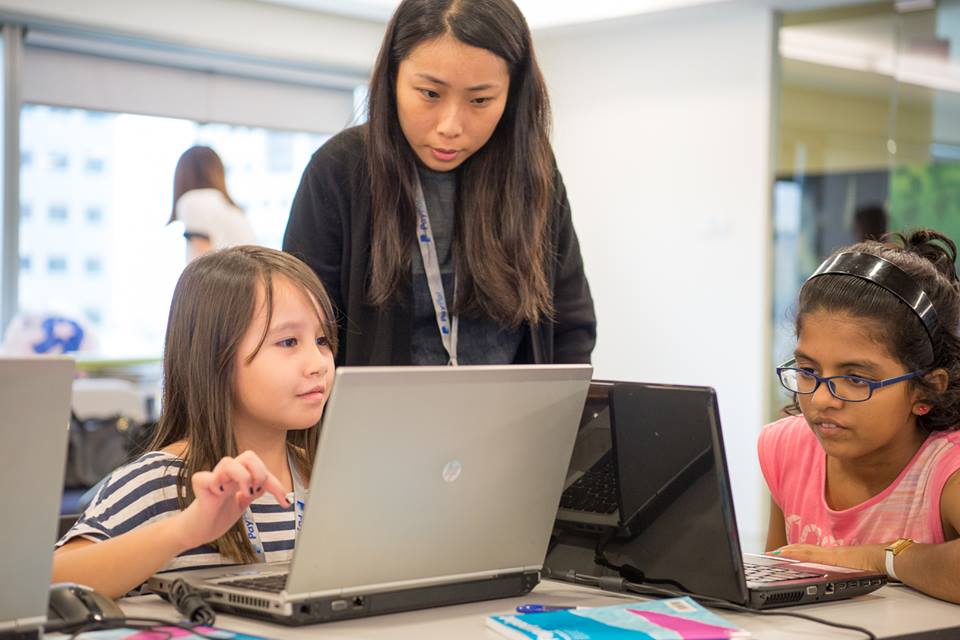 This is the first time that that the AppJamming Camp is held in Singapore, and I must say that it has been a resounding success. Nicole had great fun, and it was also an easy way for her to make new friends. I love the fact that Parents can drop off the kids at Suntec City at 9am, and pick them up again at 6pm. With such a central location, Parents can easily make work arrangements, and be assured that the kids are having a fruitful time of learning, throughout the duration of the camp.
The camp is not just about technology, as the girls will also try their hand at Latte-art and other ativities! Yes! If you are a coffee drinker, your daughter will emerge as a rookie barista after this camp, and may attempt to leave a heart-felt pattern on your morning cuppa. They will also be inspired to one day join the ranks of a tech company, as they get to tour the PayPal office and meet PayPal's women tech leaders.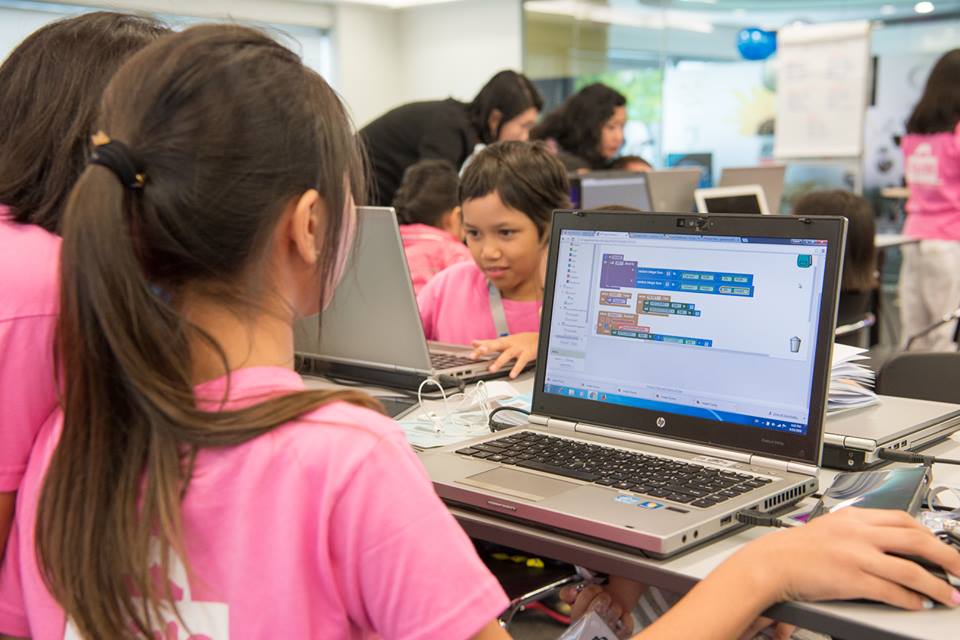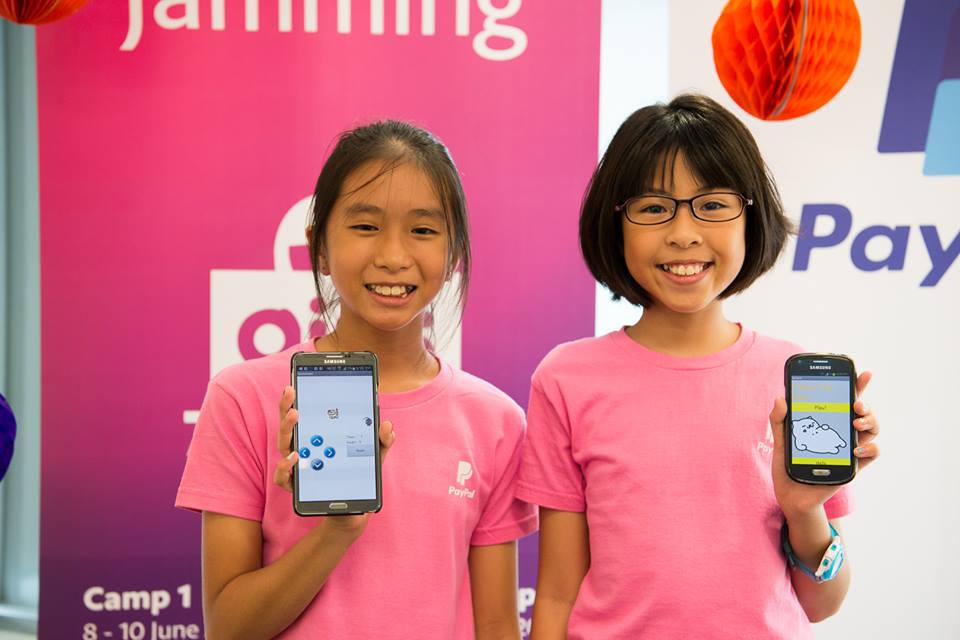 PayPal will be having a second run of the AppJamming Camp from 22-24 June, and we all offering 1 Reader, a chance to Win a coveted spot at this App Camp. (Do take note, that this camp is for Girls only, and it is not a stay-in camp!) Girls should be from the ages of 8-14yo.
All you need to do is to:
1. Comment on this blog post, and tell us why you would like your daughter to join PayPal's AppJamming Camp?
2. Join and LIKE the Ed Unloaded and PayPal's Facebook page
3. Share and Tag this blog post on your Facebook Wall with the Caption "Join PayPal's Appjamming Camp for FREE!" (Tag at least 1 friend).
For those who are new to the process, just copy the Blog Page Address and Paste it on your FB Wall. (Do Remember to add the Caption and make your share Public!)
The Giveaway ends on 17 June, 2016 at 2359 hrs.
(Editor's decision on Winners are final, and Facebook accounts used solely for Giveaways will NOT be entertained. All incomplete entries will  also automatically be disqualified The management reserves all rights to amend or change the terms & conditions of this promotion without prior notice. Prizes are subject to change and fulfillment by the sponsor. ED Unloaded.com is not liable for the prizes indicated including the experience and the event of default by the sponsors. Final decisions will be made by Ed Unloaded.com.)   
__________________________________________________________________________________________________
AppJamming camp by PayPal
And the Winner is none other than:
Ling Ling
We will be contacting you shortly about your prize. To the rest of our readers, do stay tuned for our next Giveaway.