Ming Kitchen: Mother's Day Special
Mother's day is coming, and many of us are looking for Special and yet affordable places to bring our mothers. If you are looking for a good Zi Char store, how about trying out Ming Kitchen.
Walking past the Coffee Shop, you might think that it is just a simple Zi Char Store. However, as part of the Chang Cheng group, Ming Kitchen, is the zhi char chain which has a total of 32 outlets all over Singapore. Situated in coffee shops like Toa Payoh, Redhill, Clementi to Bukit Batok, there is surely a Ming's Kitchen near your estate. Partnering together with Unilever Food Solutions (UFS), they have prepared a treat for families to honour the matriarchs for being a pillar of support and love.
Just for this Mother's day, Ming Kitchen has a special menu that will whet the appetites for all the family members. From Braised Shark Fin, Grouper to other favourites, they have a menu which will cater to Grand Mothers, Mums to Grand children. We will invited for a special Media Tasting with Ming's Kitchen, and we were blessed to be able to invite the grand parents there.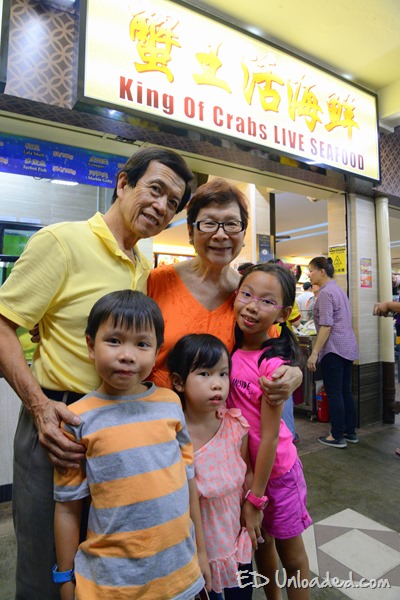 Here are some of the dishes that we managed to try that weekend: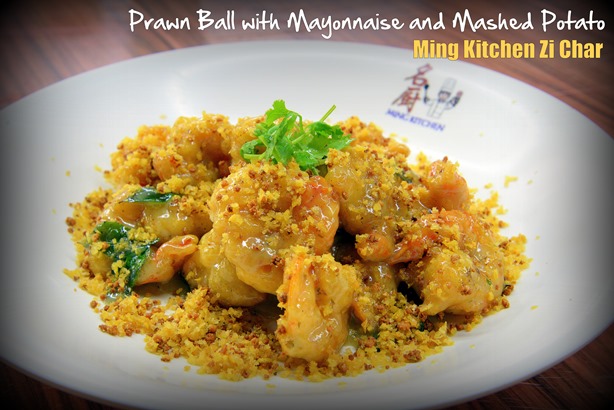 As a lover of Prawns, I liked the Deep Friend Pawn ball with Mayonnaise and Mashed Potato. The dish contains Knorr Caesar Salad dressing and Knorr Mash Potato Flakes. The Knorr Mash Potato Flakes are made from fresh potatoes and can absorb flavors very easily especially when used as a coating.  With this extra coating, there was an added natural sweetness that came, as we devoured the prawns.
The Traditional 8 Treasures Chicken: 
With the chicken and other special ingredients well marinated and steamed for over 2hrs in a Scallop soup stock, the soup was naturally flavourful and the chicken was soft and tender. Aided with Knorr Scallop Bouillon, there was an aromatic taste, which kept you coming back for more.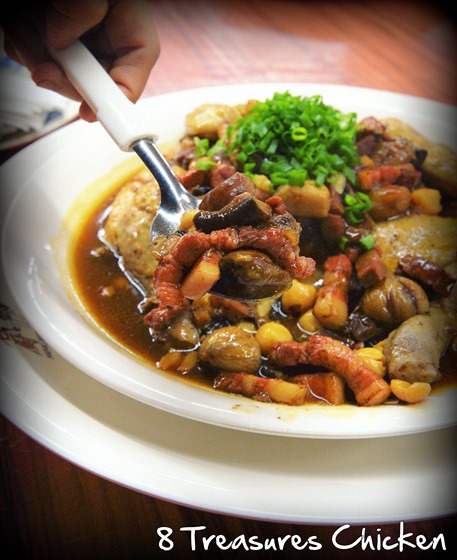 Pan Fried Japanese Style Spareribs:
This Deep-fried marinated spareribs using Knorr Chicken Powder was a hit with all the men. Grandpa and myself loved it, as the coffee taste to the ribs was delicious and memorable.  The meat was tender, and easy for the older folks as well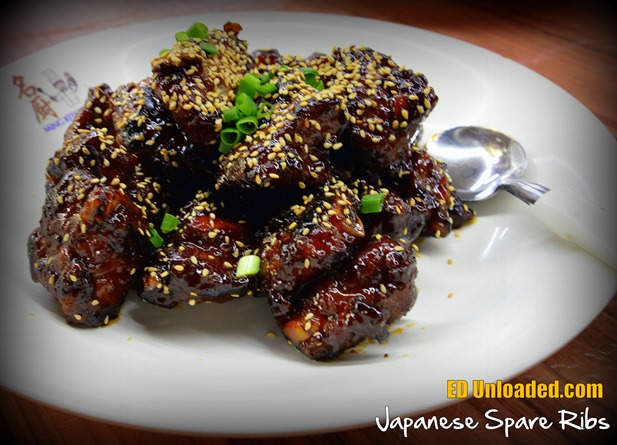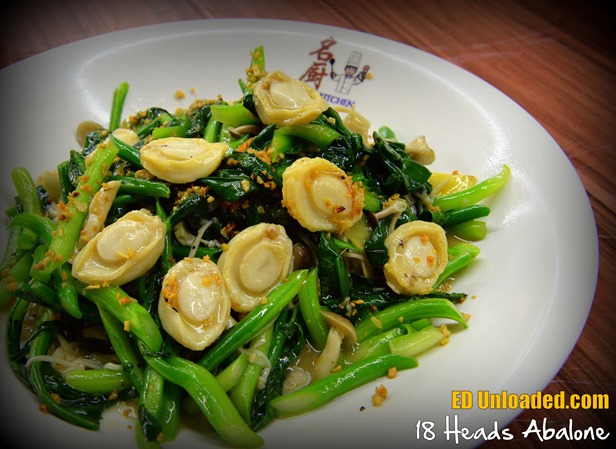 18 heads Abalone:
My wife love the vegetables with the Abalone, as there was a distinct crispness that came with the vegetables. Knorr Chicken Powder was added when cooking these vegetables with Abalone.
Fried Crispy Chicken in BBQ Sauce:
Marinated in kaffir lime leaf, sesame oil, and Knorr's Chicken Powder, the meat was soft and tender.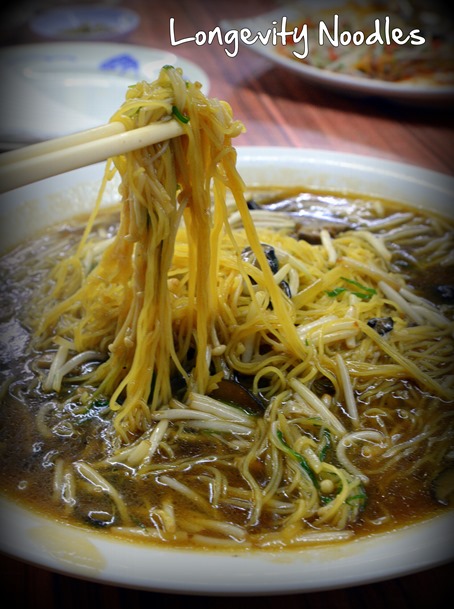 And the Most important dish for all Chinese families on a Special Mother's Day Menu is the Longevity Noodles:  Cooked in a Scallop soup broth, using the Knorr Scallop Bouillon, the noodles were appetizing and a perfect way to end the night.
These dishes are part of an 8 Course Mother's Day Menu that cost a total of $428 for 10 Pax. (No Service Charge and Inclusive of 7% GST)
The full menu will include Braised Shark's Fin in Dried Scallop and Crab Meat, Steamed Fresh Grouper and Sea Coconut with Longan for Dessert.
And if you make your booking early, there have a special bonus for their customers.
The first 100 Customers will get a Osim uDurian (worth $138), and the following patrons will get a Osim uSnooze (worth $68) .
Do book early to avoid disappointment and you can find out more at the Ming Kitchen website.