Port of Lost Wonder Xmas Buffet (Giveaway Closed)
The rumours are true! The Port of Lost Wonder will be closing it's doors after Christmas. My kids grew up with many hours of fun at this water park and it is closing for redevelopment. Ready to end the year with a splash, the Port of Lost Wonder Xmas Buffet offers great grub and great fun for the family.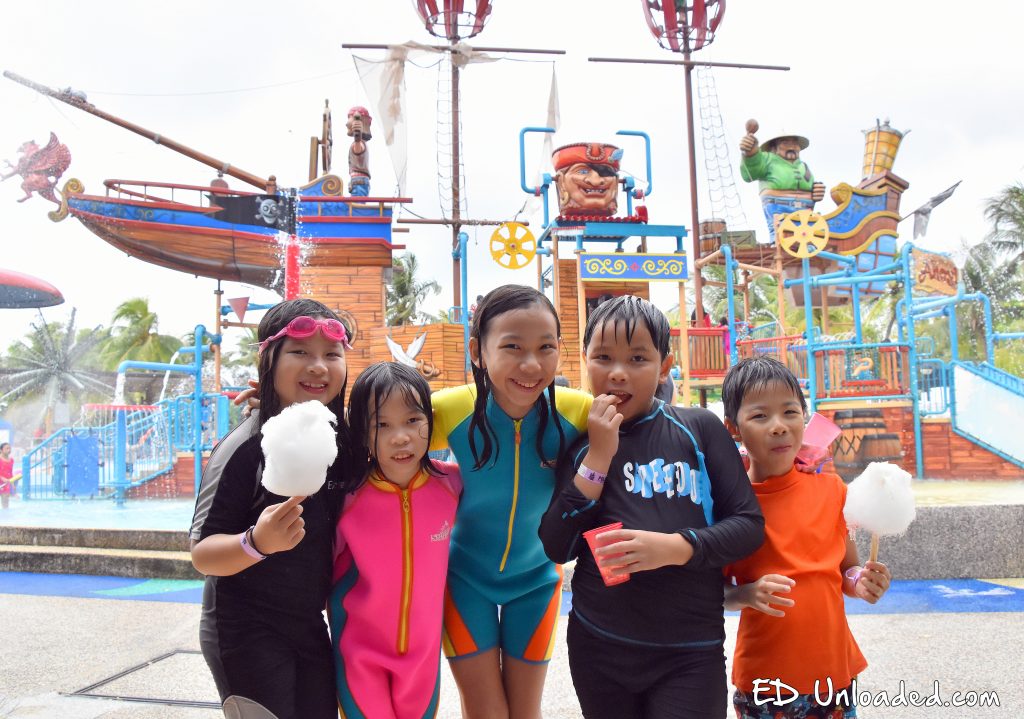 Just in case you are wondering what is the hoo-ha, the Port of Lost Wonder was one of the first few places in the whole of Singapore to offer water play at an affordable price. Yes! this Pirate Ship was before any other water obstacle in your neighbourhood shopping mall and it provided great hours of fun for my family.
The water park is like a one-stop station for families. We entered Port of Lost Wonder in the morning and the kids were asking for more even when we left at 4pm. Besides the water slides,  kids are given coins to buy entry into other activities. These other activities together with food, is a winning combination for any park 🙂
Check out the Kids Foam Party below.  With such an array of bubbles, you can start them early and train them for their first Zouk out! Don't worry! it's actually very harmless and the POLW crew is always there to supervise and make sure that everyone is safe.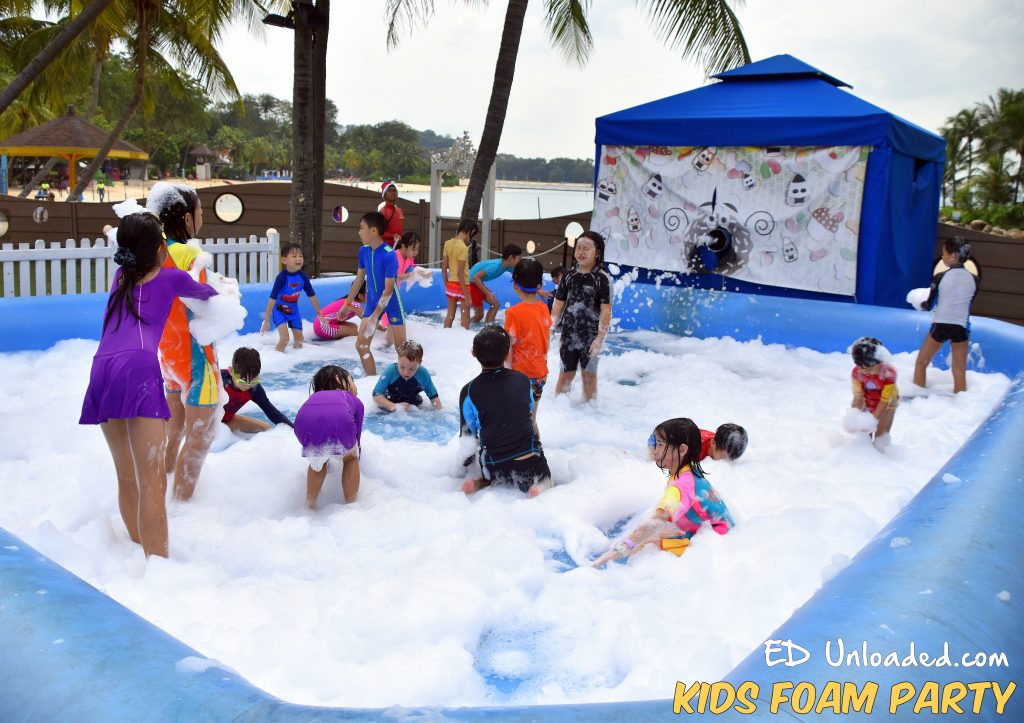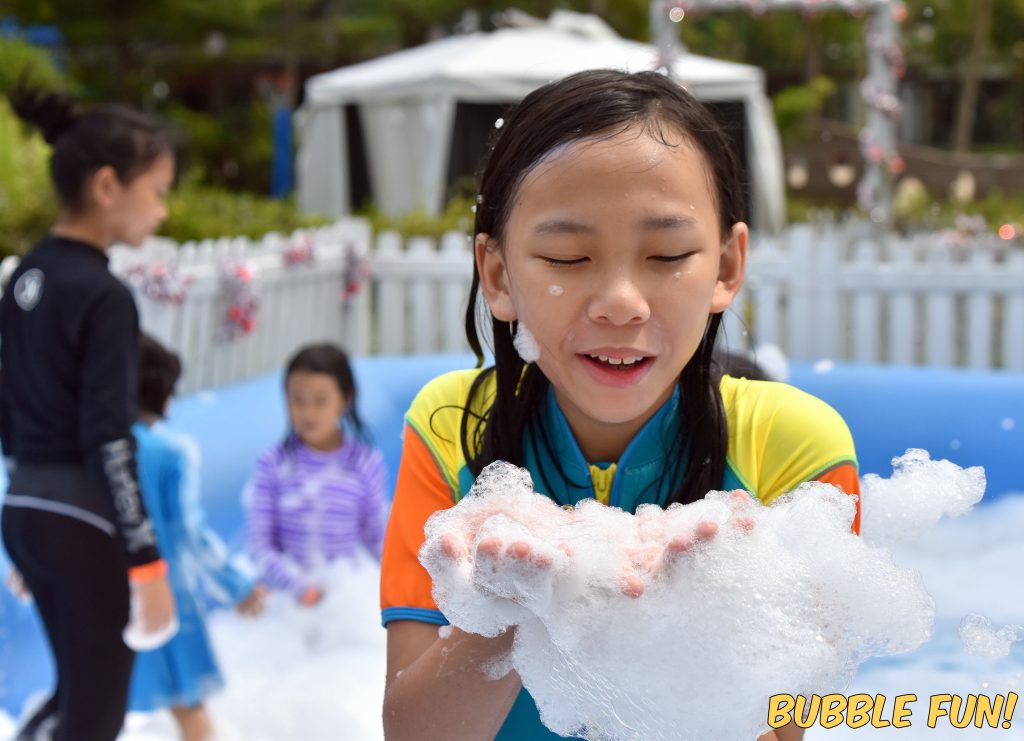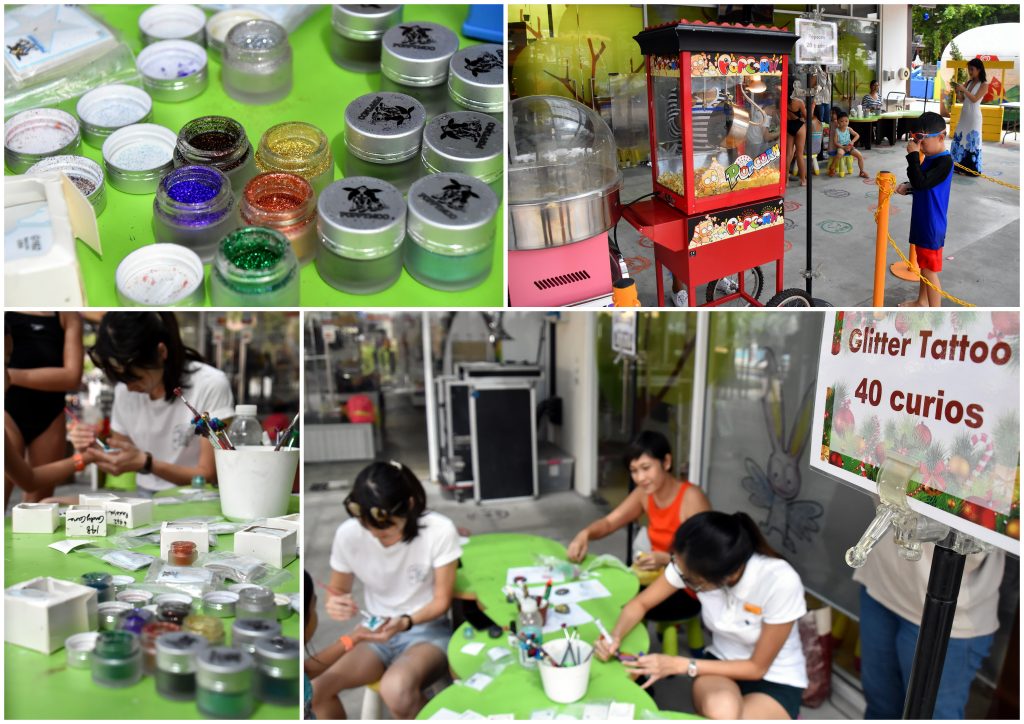 When the kids got tired of the water, they headed over to the tattoo booth or they did some craft work with the helpers at the stations. After that, they headed back to the water! This is what the cycle of activities is like for the kids at POLW. An endless cycle of fun! 🙂
And as you have realised by now … the Port of Lost Wonder is closing for a big upgrade of the after Christmas. The plans are still secret … so we don't really know what the next chapter is like. … but it will definitely be something worth looking out for.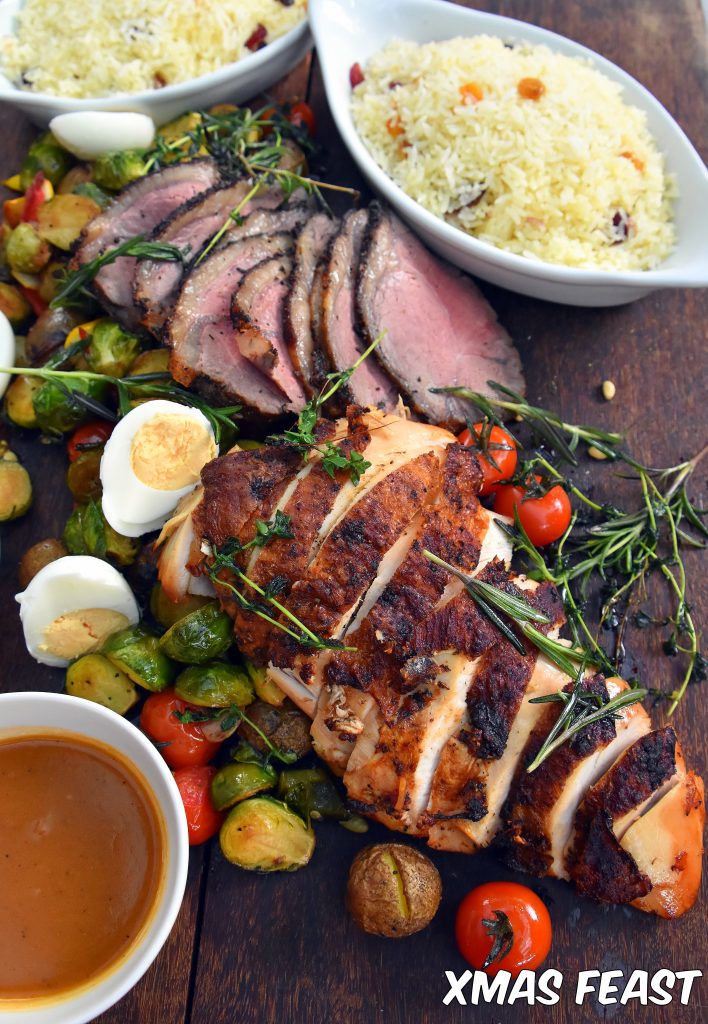 To mark the holiday season, the Port of Lost Wonder is offering a sumptuous Holiday Feast over the Christmas Weekend. With Prices starting at $15 for kids and $40 for adults, imagine a non-stop buffet of your favourite meats such as turkey, roast beef, salt baked salmon, shepherds' pie, log cakes and more!
There will be free-flowing soft drinks, half priced liquor and endless fun for the whole family. Just sit back, catch up with your friends, while the kids are too busy at the slides to disturb you! Sounds like a good break doesn't it! 🙂
We sampled some of the dishes and we must say that the food was definitely of some quality for an outdoor water park.  Families will be glad to know that there are family packages for this Christmas feast as well! 🙂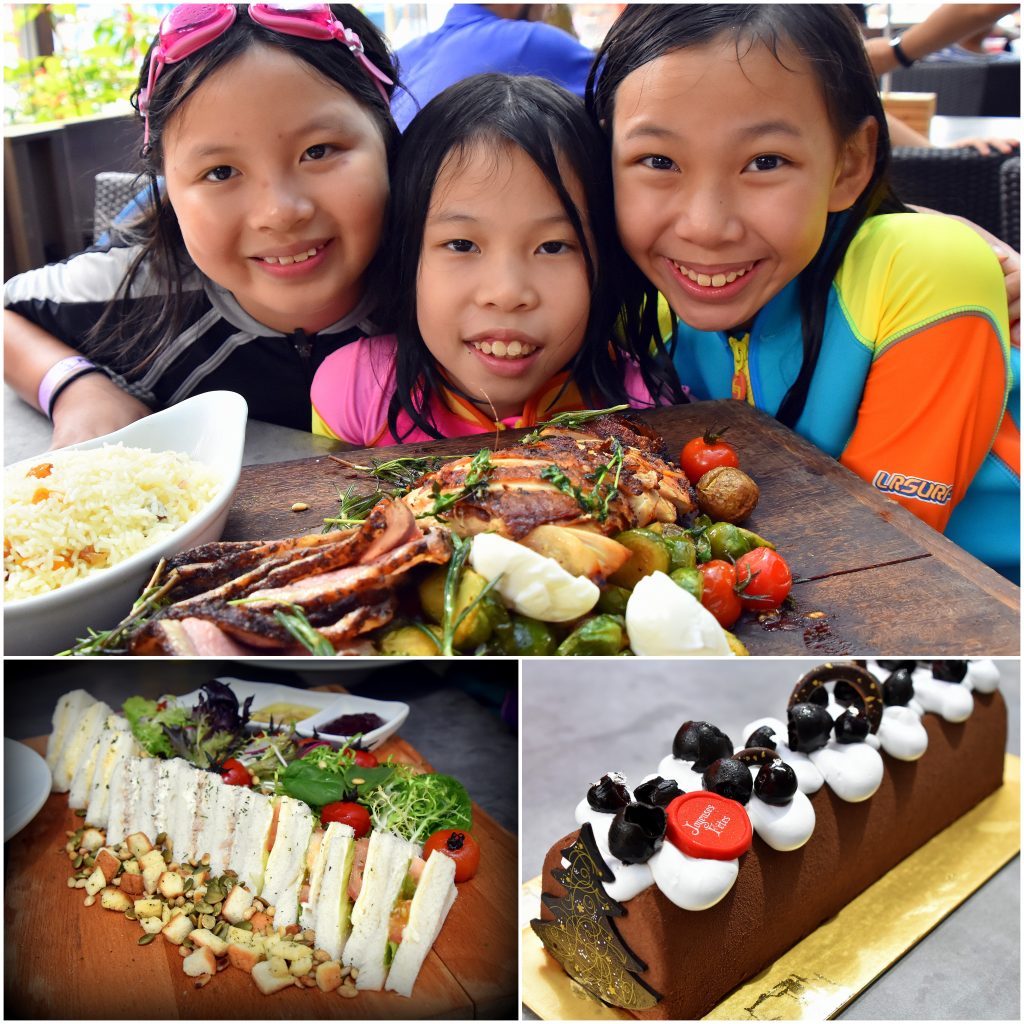 Here are the details for the Christmas Feast at the Port of Lost Wonder: 
Date: 24 and 25 December 2016
Time: 1100 to 1600 hours
Standard Price: S$40++ [Adult] | S$15++ [Child]
Family Combo 1: S$80++ [2 Adults and 2 Kids]
Family Combo 2: S$140++ [4 Adults and 2 Kids]
** POLW Members get 25% off standard price ticket and it includes full day of play for your children**
And do look out for the other activities on Sentosa as well!
Head on down to the plaza and catch your favourite characters from "Trolls" which is Dreamworks latest animation movie. Catch Poppy, Branch and the other adorable characters from the movie as they pepper the State of Fun with their perpetual happiness and exuberance.
__________________________________________________________________________________________________
And Yes! We have a Giveaway for our Readers: 
Sentosa is giving away 3 sets of Islander Family Membership to 3 readers of ED Unloaded. These passes are definitely very useful as it gives cars FREE Entry to the island and other member perks.
In order to Win, all you need to do:
1. Comment on this blog post and tell us what you love most about Sentosa?
2. Join and LIKE the and  Ed Unloaded  and Sentosa Facebook page
3. Share this blog post on your Facebook Wall with the Caption "Win FREE Sentosa Islander Family Passes!"  (Tag at least 2 friends) 
For those who are new to the process, just copy the Blog Page Address and Paste it on your FB Wall. (Do Remember to add the Caption, tag and make your share Public!)
The Giveaway ends on  30 December 2016 at 2359 hrs.
(Editor's decision on Winners are final, and Facebook accounts used solely for Giveaways will NOT be entertained. All incomplete entries will  also automatically be disqualified The management reserves all rights to amend or change the terms & conditions of this promotion without prior notice. Final decisions will be made by Ed Unloaded.com.)  
(Disclaimer: No monetary compensation was received for this post and prizes are provided by our sponsor. All opinions are 100% our own) 
__________________________________________________________________________________________________
And the Winners are:
Philip Tong
Grace Seow
Cherlyn Ma
Congratulations! We wil be in touch with our sponsors and inform you promptly about the collection of your prizes.
To the rest of our readers, do stay tuned for our next Giveaway on Ed Unloaded.com