Media Invite
Last week, I had the chance to bring the kids for a Golf Class with My Golf Kaki! With more and more Singaporean Daddies picking up Golf, it is not surprising that many Parents want their kids to pick up the sport as well!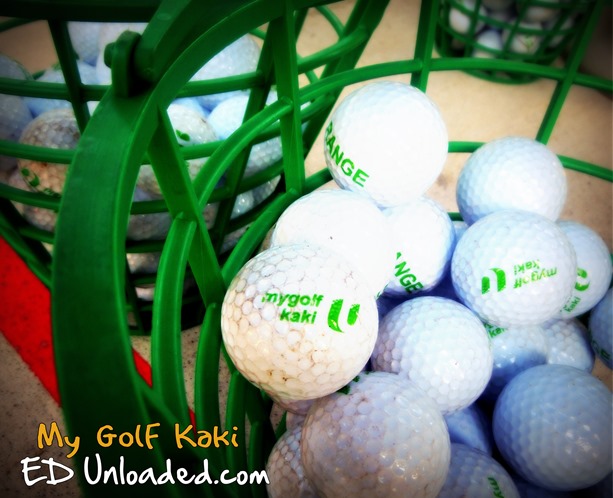 The kids have never tried the game of Golf before, and with the game's emphasis on focus, concentration and on one's motor skills, there were definitely lots of skills for the kids to learn.
As with any class, all classes at the Golf academy start with theory lessons. Coaches here go through proper grip and posture. One of the instructors demonstrated different postures to us, to highlight how a good posture can help us become the next Tiger Woods.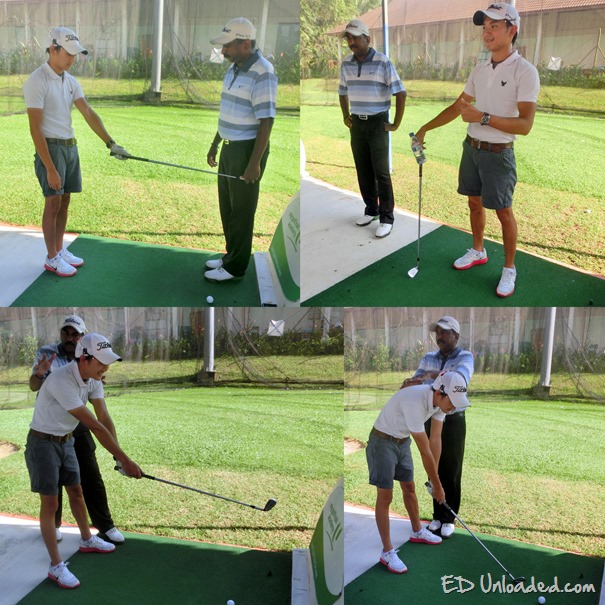 If your kids are like my young ones, who have a short attention span…Be rest assured, as theory lessons don't last very long. You will be glad to know that 80% of the emphasis is on the practical side of golf. This is where the kids go out and play golf!
Next up, was the Putting Green!
Daddy has never been  to the Putting Green before, and the whole family was excited about this new adventure.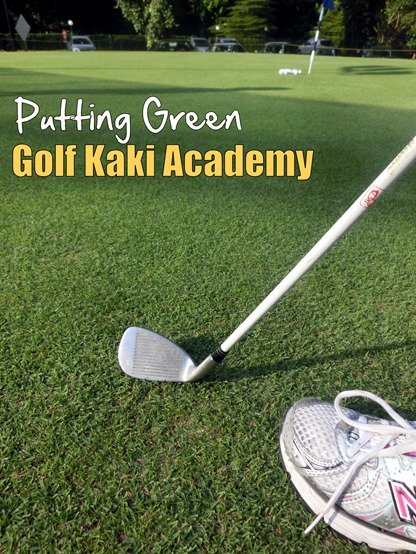 Nadine was first up at the greens, as she was the youngest! Even though she may not have the most developed Motor skills, Daddy was so glad that she went up boldly to face the task. On a side note, her motor skills have really improved by leaps and bounds since she signed up for Gym Classes, so we are really proud of her progress.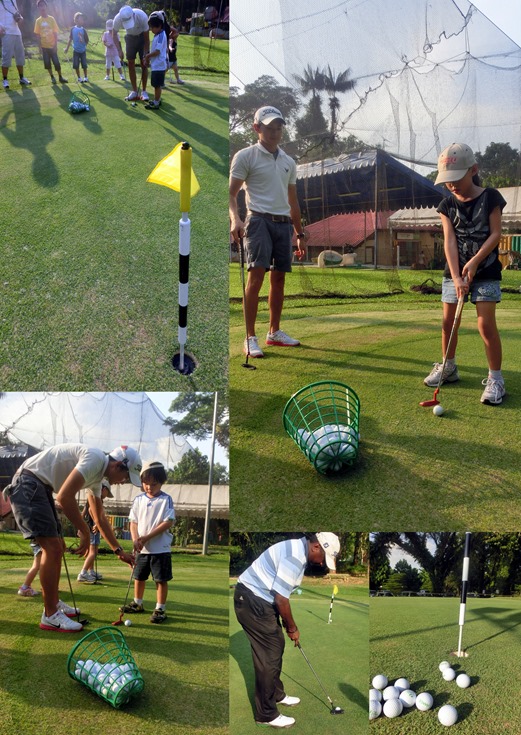 Learning to chip the ball onto the green and "putting" it into the hole, is certainly a new experience. One must take into account the gradient of the green and adjust your shot accordingly to get the ball into the hole.  Daddy was itching to have a go as well!

The good news is that My Golf Kaki Academy which is part of NTUC, aims to offer golf at really affordable rates for everyone.
And they have a really sweet offer for the first 1000 signups!
Sign up for a 6 week course for $22.50! Yes! It's really that cheap!
This offer is valid for kids from 5-16yo, and it is a real bargain!
Do check out their website for more details!