Trick Eye Museum Singapore (Giveaway)
Media Invite
We are back at Trick Eye Museum Singapore cause they have new got new artworks and exhibits to thrill the crowds. The last time we visited this magical house of Picture illusions, it proved to be a great experience for the kids, as the pictures were just so "Öut of the Box!" This experience proved to so fun, that even our youngest girl, who is normally camera shy, was willing to pose for photos. (Check out more picture illusions here)
in case you are wondering how the term Trick eye came about; The name, Trick Eye, comes from the shortened form of the term 'Trick of the Eye'. It refers to an art technique that turns two-dimensional paintings into three-dimensional images. Through the use of optical illusions, three-dimensional paintings on the surfaces of the museum walls, floors and ceilings come alive. If you have not been to the museum and you normally love taking selfies and pictures, you will love this place! 🙂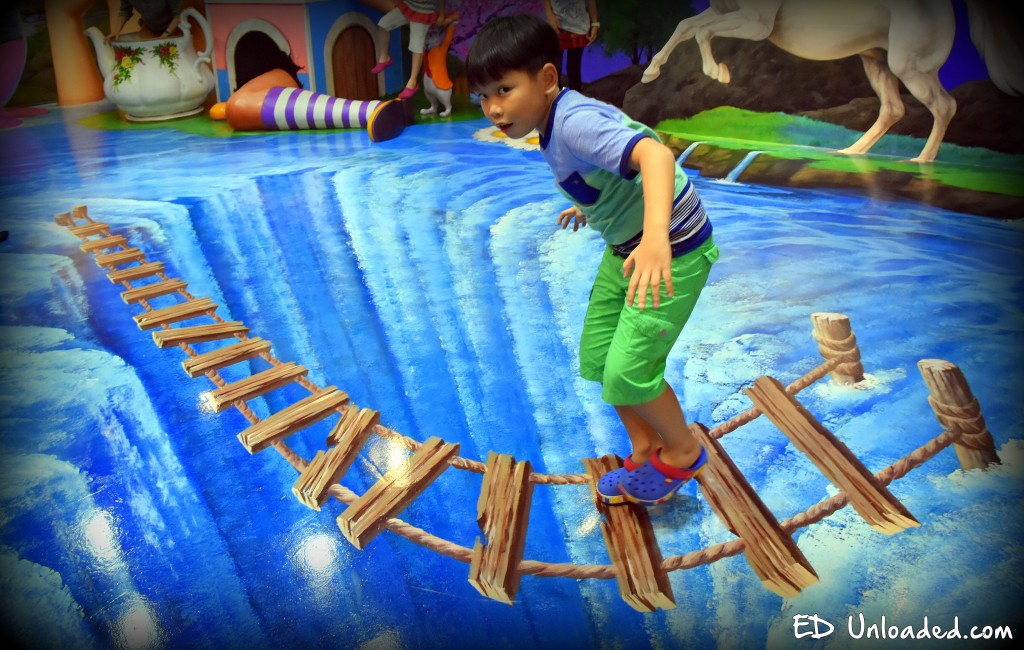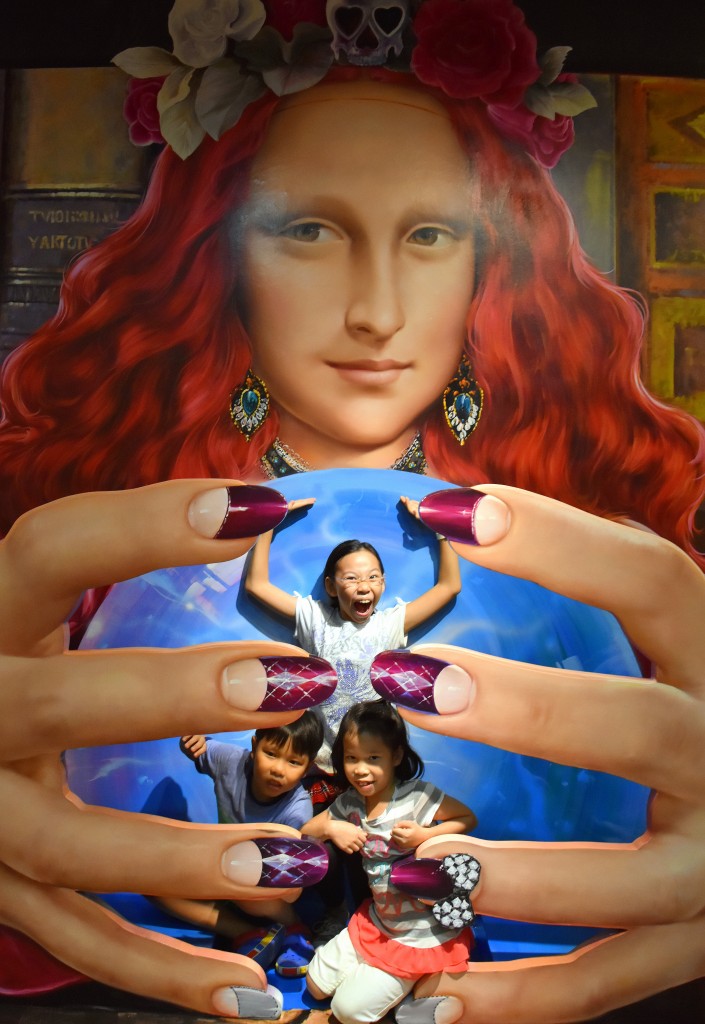 One does not need to worry about lacking creativity and the eye to catch the angles, when one visits Trick Eye Museum Singapore. Beside each exhibit, there are suggested camera angles, and distances to take the BEST SHOT, making it a good field day for camera snappy visitors.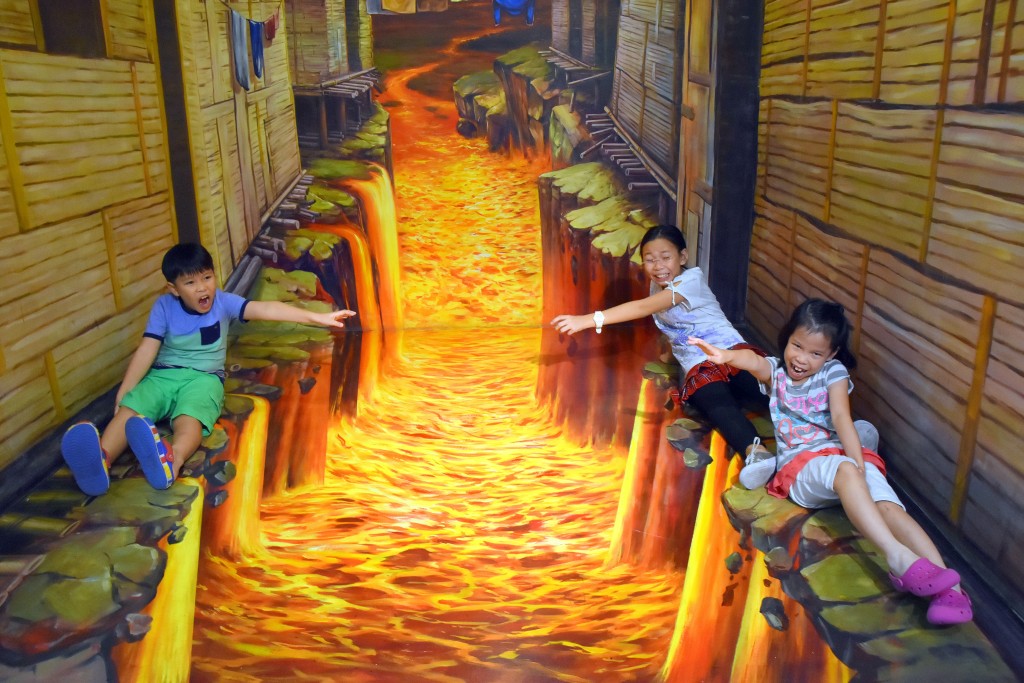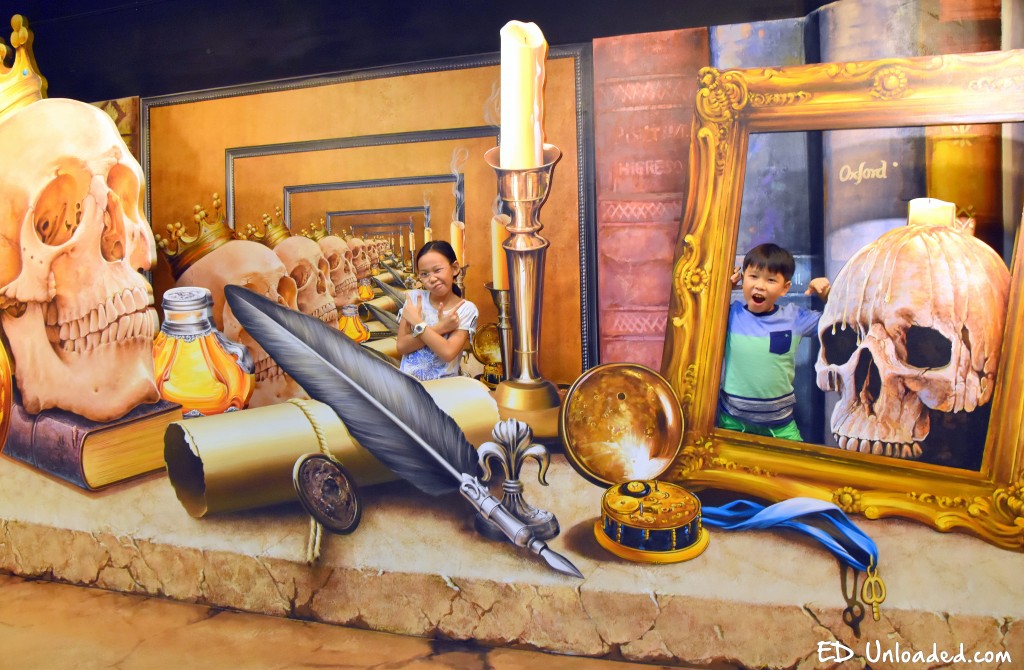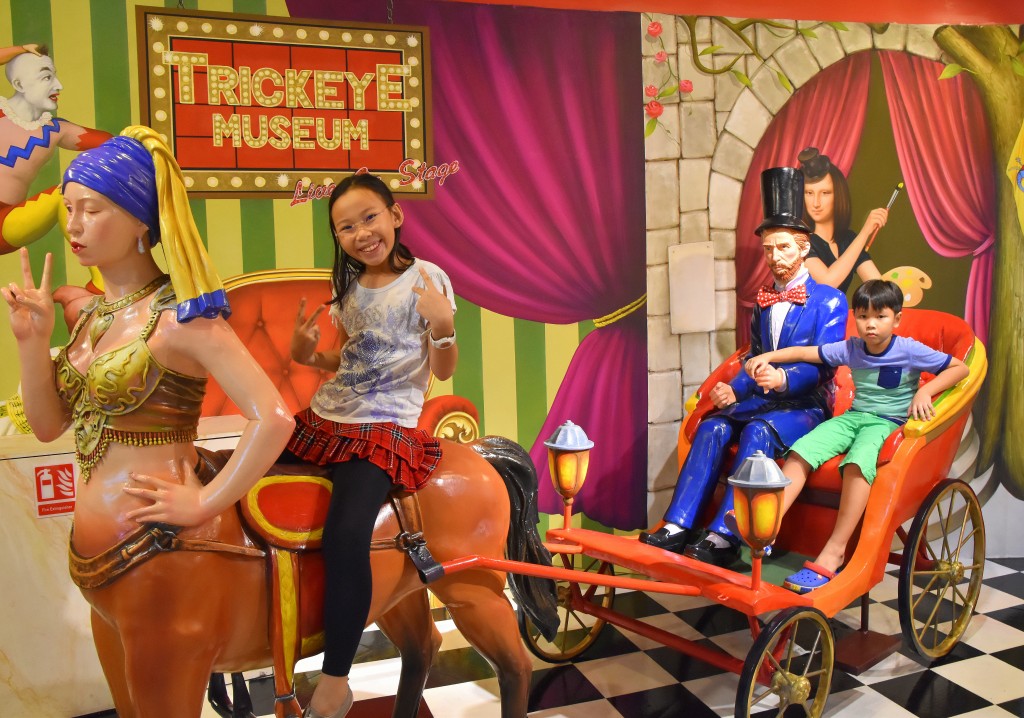 One of the new themes at Trick Eye Museum is the ability for visitors to interact with the exhibits. Like an Interactive Video Game on Wii, one can become a Kung Fu Master and spar with other kung fu exponents in the game. My exuberant son, was more than willing to display all his Taekwondo kicks, as he strived to beat his virtual opponent. There is also an interactive picture exhibit, where one can find himself/herself dancing on the screens.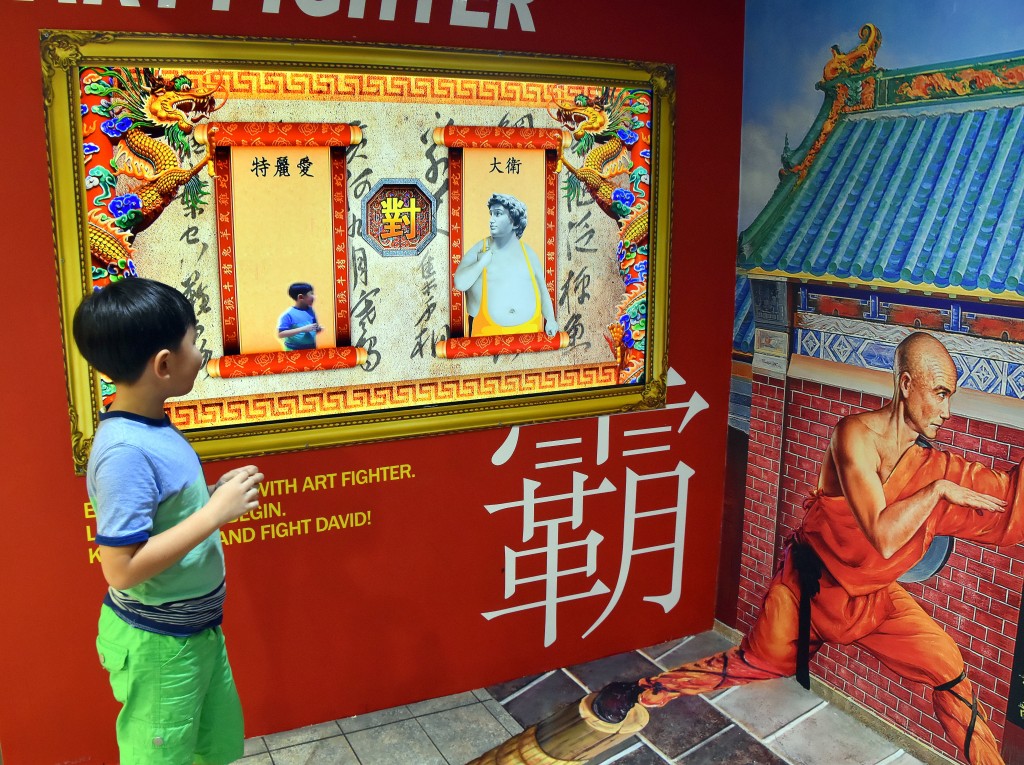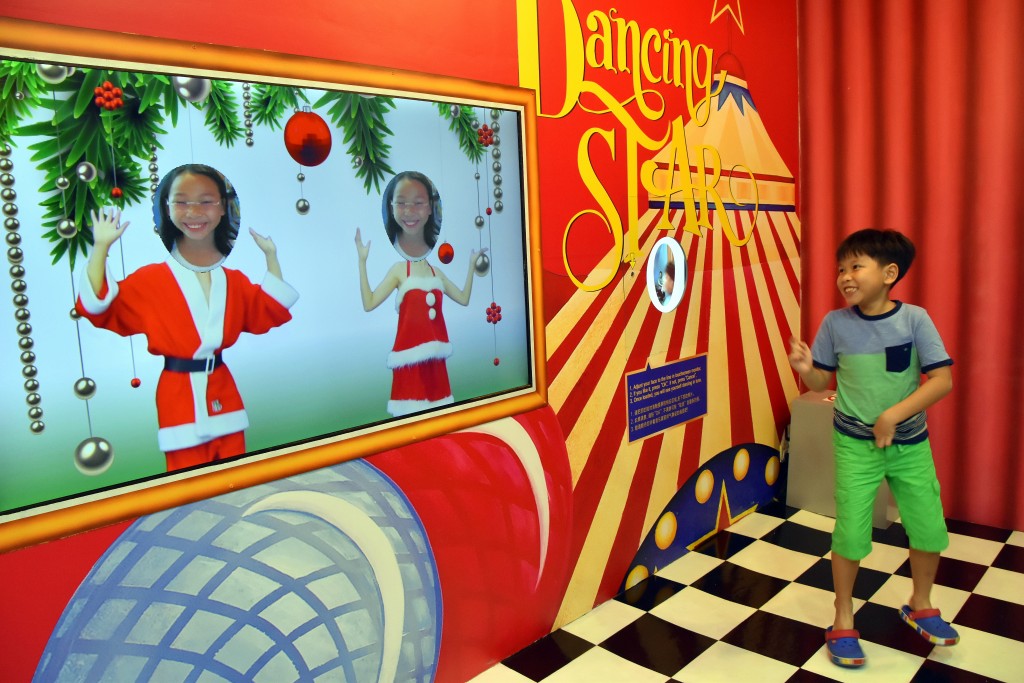 And there is Good News for all our Readers!
2 Winners will get to walk away with a total of 4 Tickets each. Yes! We are giving away a total of 8 Tickets in this Giveaway.
All you need to do, to enter the contest is to:
1. Comment on this blog post, and tell us why you like the Trick Eye Museum?
2. Join and LIKE the Trick Eye Museum and  Ed Unloaded Facebook page
3. Share this blog post on your Facebook Wall with the Caption "Win Tickets to the Trick Eye Museum"
For those who are new to the process, just copy the Blog Page Address and Paste it on your FB Wall. (Do Remember to add the Caption and make your share Public!)
The Giveaway ends on  21 December, 2015 at 2359 hrs.
(Editor's decision on Winners are final, and Facebook accounts used solely for Giveaways will NOT be entertained. All incomplete entries will  also automatically be disqualified The management reserves all rights to amend or change the terms & conditions of this promotion without prior notice. Final decisions will be made by Ed Unloaded.com.)  
(Disclaimer: Prizes are sponsored by Trick Eye Museum Singapore, but all opinions are 100% our own.)
__________________________________________________________________________________________________
And the results for the Trick Eye Museum Giveaway are Out!
The 2 Winners are:
Annie Low
Winnie Goh
Congratulations! We will be notifying you shortly about the collection of your prize. To the rest of our readers, do stay tuned for our next giveaway!