Dads for Life
Recently, I was looking for some new things to do, and I found out that there is a Dads For Life Bloggers Contest.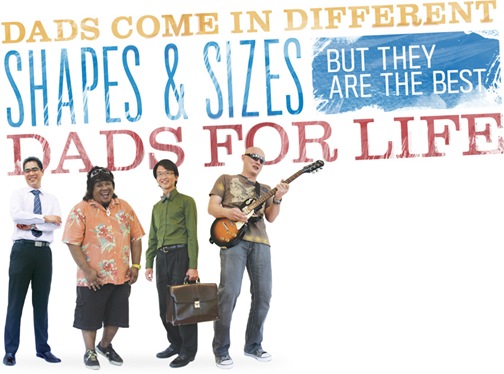 I asked the kids what they wanted to do for the contest, and we set our minds to compete in the "Open Category".  The motivation was of course that we could win a Wii Set for ourselves…
To make our entry stand out, we decided to submit a Video.
I also asked the kids to do up some posters, so that they it will help us in our entry.
Nicole made daddy so proud, when she said, "Daddy, can you help me teach me how to spell this…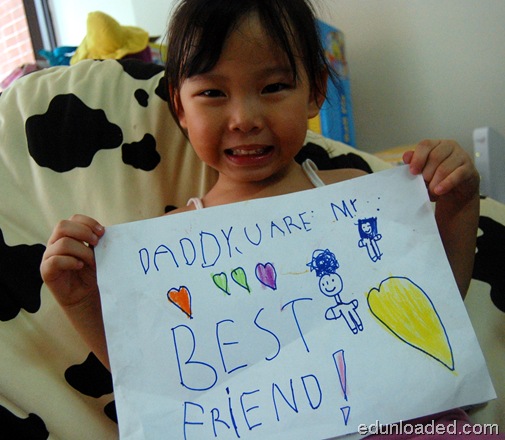 Yes…She calls Daddy her Best Friend!
Hopefully, she will still call me this in many years to come…
Check out the Video, we submitted for the competition. (You can still submit your entries, as the competition is open till April 21, 2010)
Poor Nadine looks a little lost, but hopefully she is enjoying herself, as she "fools around" with her siblings.
I pasted Nicole's Poster on my door. Nathan still remembers the event. He walked past it today, and he told Mummy…
"Daddy is the best!"