One of the coolest restaurants in the north can be found at Grub in Bishan Park.  We first visited Grub earlier this year, where we got to try some of their most popular dishes and we could not wait to go back again to try the new additions to their menu.
If you have not heard, Grub at Bishan Park is brought to you by the same owners of Cookyn Inc., which is an awesome cooking school which offers great birthday parties for kids and for corporate events. The owners really love their food and it definitely shows in their menu. Many of our friends have been to Grub and it is not surprising that all of us have enjoyed our dining experiences there.
So what is new on Grub's menu?!?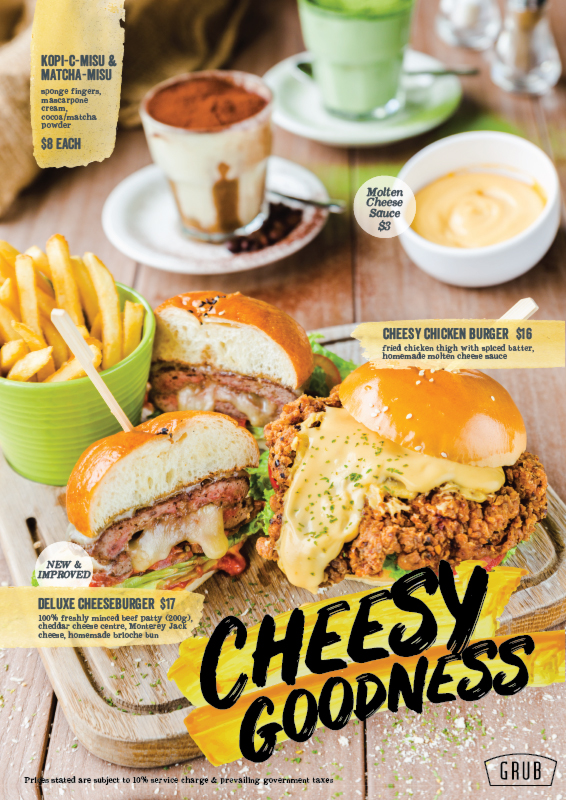 Check out Grub's Revamped Deluxe Cheese Burger!
Using the winning formula of 100% New Zealand Grass Fed Beef, these Cheese Burgers are a sure winner! In fact, if are visiting Grub for the first time, you have just got to eat their Cheese Burgers. These burgers just make the burgers that you normally eat feel synthetic and boring.
The Grub Cheese Burger is now revamped and upgraded with a multi-seed ciabatta bun with a softer, more flavourful homemade brioche bun. The 200g beef patty also comes with a cheddar cheese core. Yes! For all cheese lovers, this is a OMG!
Nadine got her hands on this burger and we only could get a few nibbles off her plate, as she had it all to herself! If you love burgers and cheese, this burger should be your No.1 choice, once you step into the restaurant.
To our friends who would prefer a white meat with their burgers, you can try the
Cheesy Chicken Burger.
I sunk my teeth into the chicken patty and i must say that I loved this cheesy creation.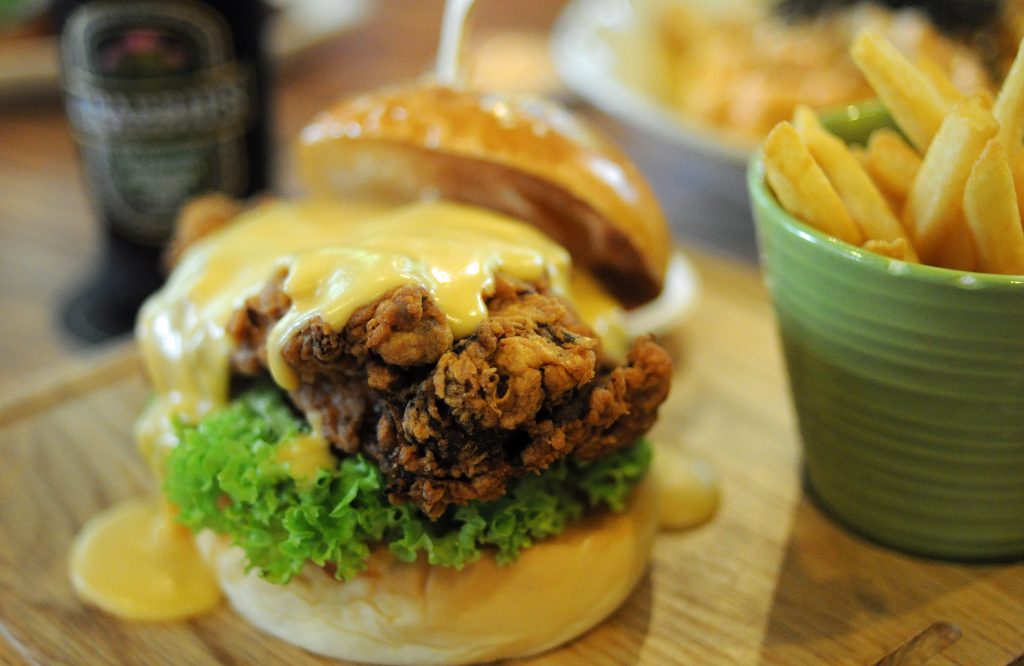 Grilled Scottish Salmon
Salmon is always one of our favorite white meats. Naturally injected with Omega 3 goodness, this protein is one of the best meats to have in your diet.  Accompanied with a sunny side egg salad and marinated by a honey miso sauce,  this dish will be loved by people who love a sweet tang to their meals.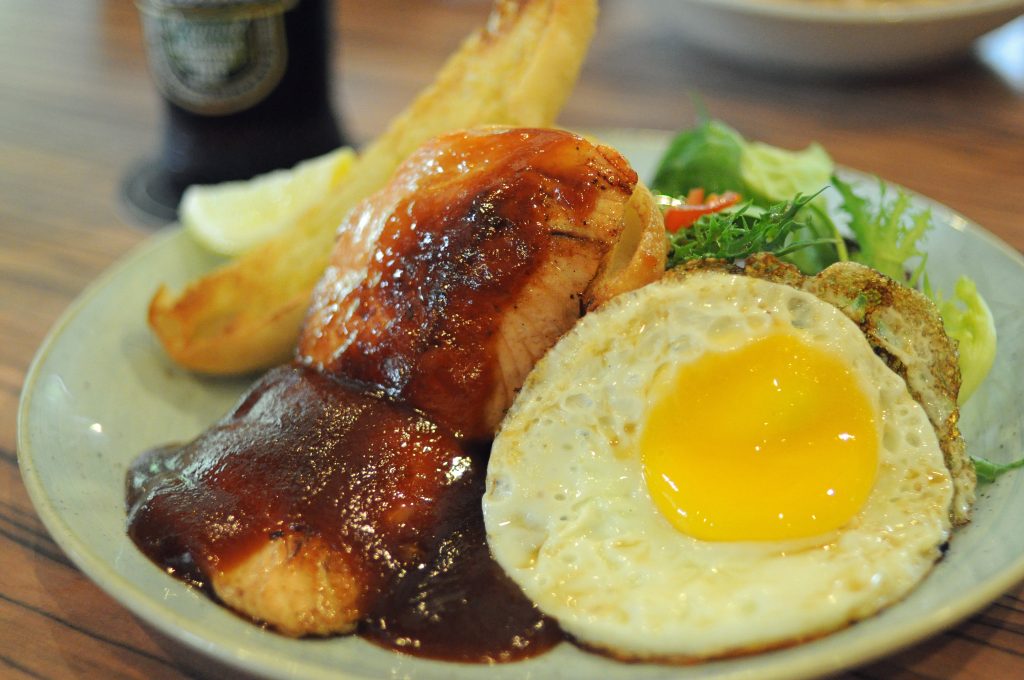 Here are some appetizers that one can sample, when one visits Grub.
Thai Pork Salad
My wife likes salad and the lively dressing that comes with this dish will be enjoyed by all. Together with the Pork pieces that come with the dish, one does get an extra oomph, as one waits for the main meal to arrive.
Honey Chicken Wings
Along the sweet vein, an appetizer that runs up the same alley is Grub's Honey Chicken Wings.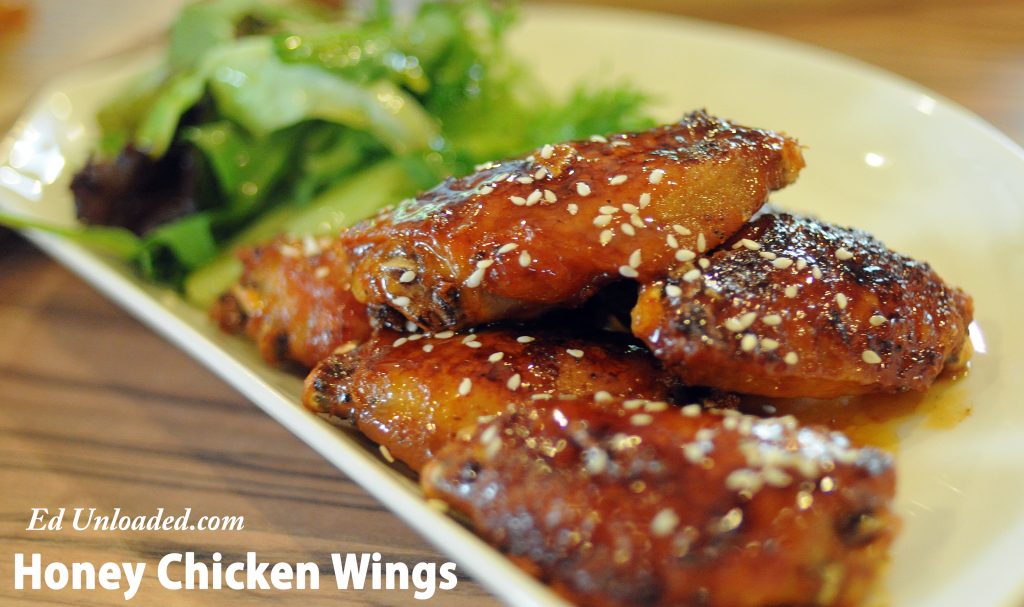 Mentaiko Fries
Everybody who has been to Grub raves about their Mentaiko fries. The Japanese based seaweed cream that comes with one's favorite potatoes will bring a smile to any diner. This is a MUST TRY when you visit Grub!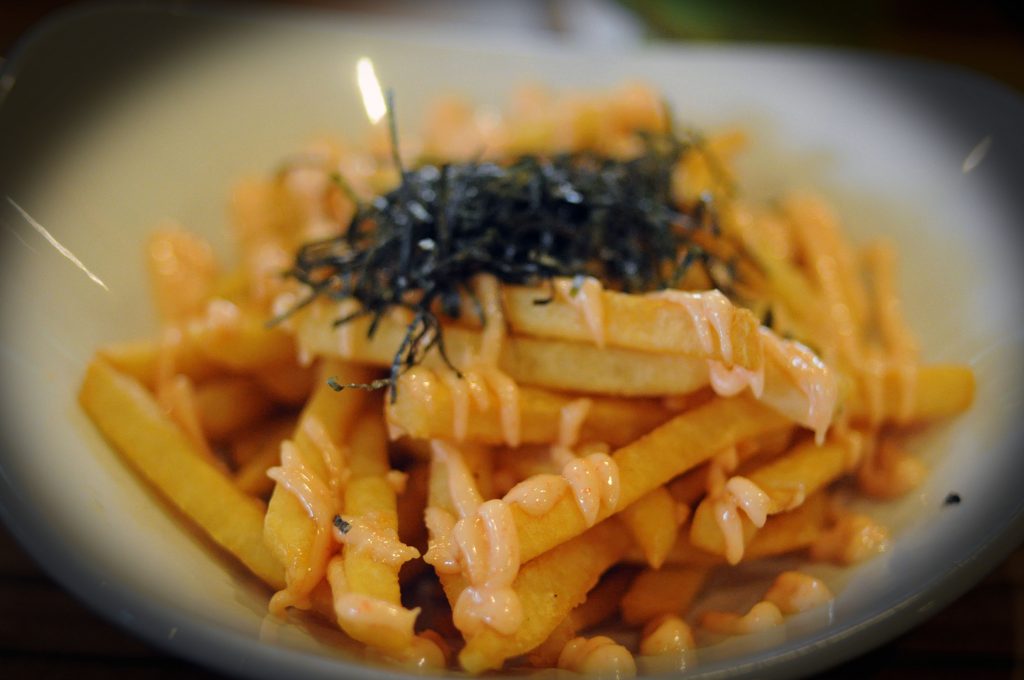 Bacon Carbonara Pasta
One of Nathan's all time favorite's is the Bacon Carbonara Pasta at Grub. With generous pieces of bacon and coupled together with the raw egg yolk, this pasta will satisfy every hungry diner.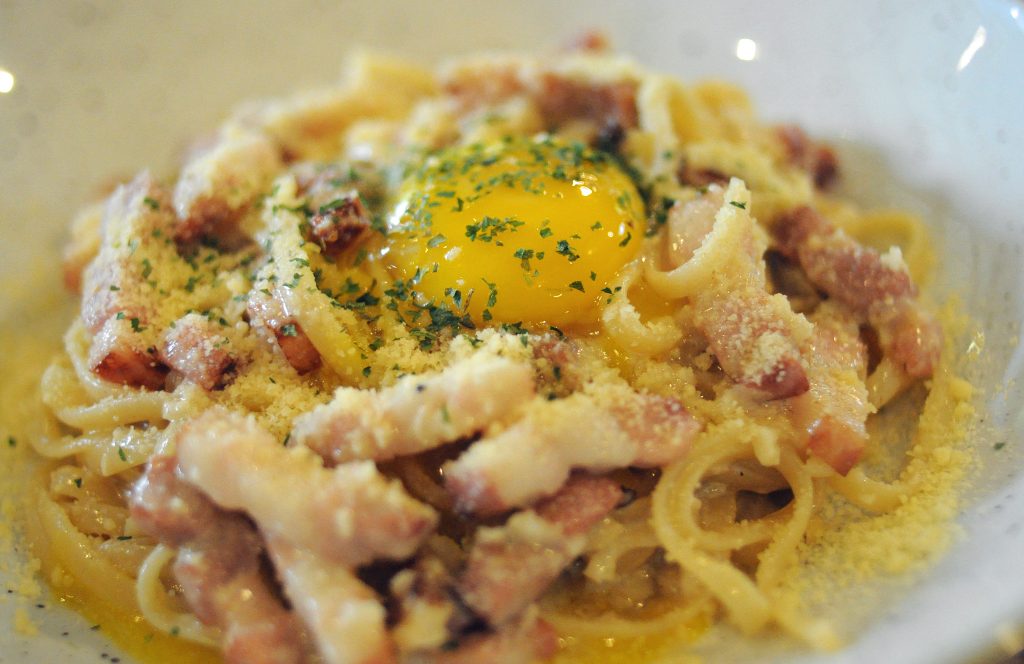 Verdict on Grub at Bishan Park
If you are looking for a date night or for some family time, Grub is a great place to just chill, enjoy your food and have a great time. Together with the surrounding greenery and the relaxed ambience, one will notice a steady flow of loyal customers when one visits Grub.
Grub is one of the middle class restaurants in the north that offers great food, ample car park spaces and plenty of character all within a local park.