Last week, Nicole celebrated her party at LifeSparks Studio!
Previously, we had theme parties like "Milo Party", "Traffic Light" Party, "Mad Science" Party, "Oreo" Party…and now finally….Zumba Children's Party!!!
When mummy first told me her idea, I was like Zum-si-mi???
What on earth is Zumba? (pronounced as zoom-ba)
Well, Zumba is basically a dance fitness craze which is hitting the gyms in Singapore,and people have been losing weight, as they dance their kilos away.
Anyway, we are always game to try something new, and mummy started to organize a children's Zumba Party for Nicole!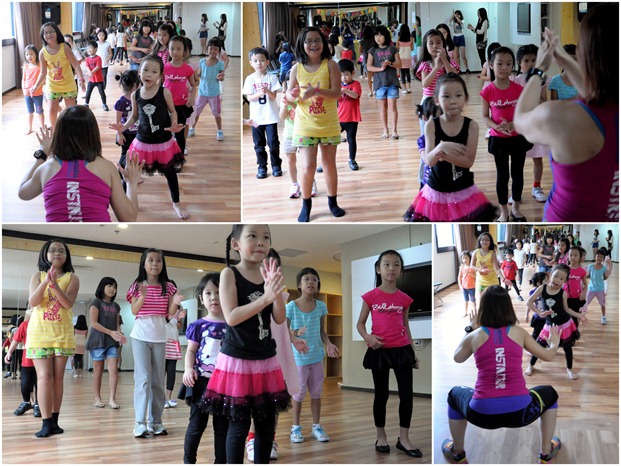 Basically, a Zumba Party is a party for young children to expel all their energy, so that Daddies and Mummies can have nice afternoon naps!

  But seriously, it's a great way for the kids to express themselves, as dancing certainly has its therapeutic benefits. The kids definitely had fun!

The trainer Charlotte was a ball of energy! She could engage the kids, get them to move in rhythm with her, up & down, left & right, squat & bend. In fact, the moves were so simple and effective that the kids still remember the steps!
And of course, the best part of the party is  the cake cutting!

Nicole loved her Hello Kitty Cake. Agar Agar cakes are a great substitute for normal chocolate cakes, especially when you want something different.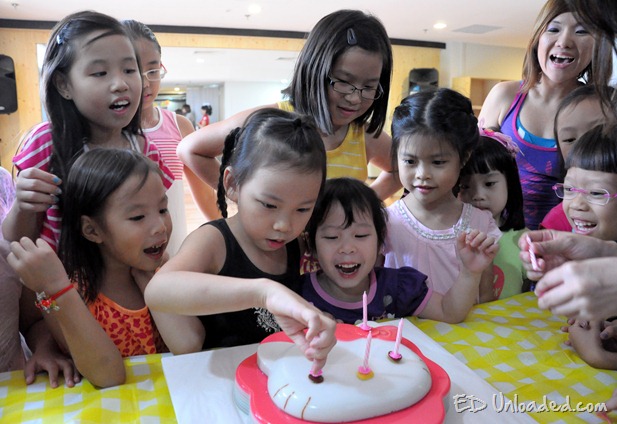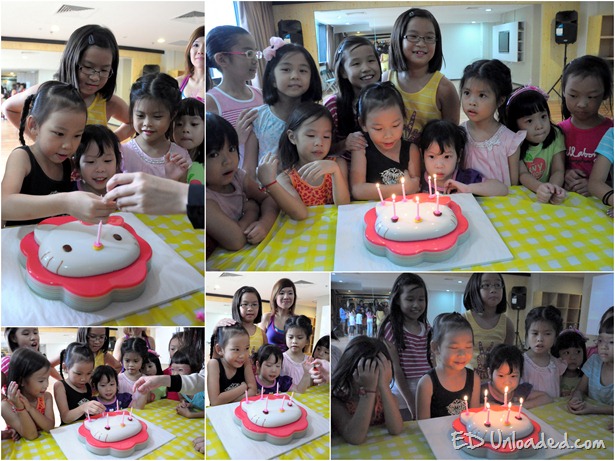 And of course, Daddy thought that Nicole's Personalized Party Packs were really nice. Out of her own initative, she decided to draw on each party pack, and each friend got their own personal greeting from her! How cool right!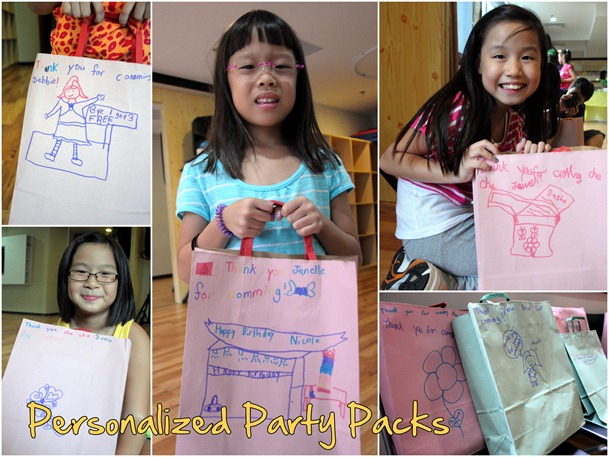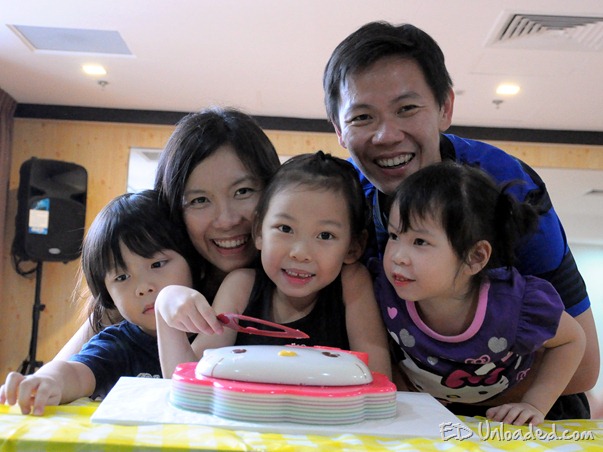 And due to my recent Korea Exploits and increased familiarity with Video Software, I made a short video of the Party.
I think videos are still one of the best ways to bring out the essence of every party! Btw, I used Power Director to compile it, and it is much easier to learn than Adobe Premier. Enjoy and Happy Birthday Nicole, WE LOVE U!

Happy Birthday Nicole!!!!