I Represented Singapore in a challenge!
The month of June has proven to be really exciting for the whole family. Besides coming down with Dengue, there were other highlights like Nicole's Birthday celebrations and the biggest event was that I won the Shell Fuel Save Challenge.
On top of of winning the 1 year's supply of petrol from Shell, I also had the privilege to represent Singapore with 3 other winners in KL, Malaysia, competing against 4 other Asian countries.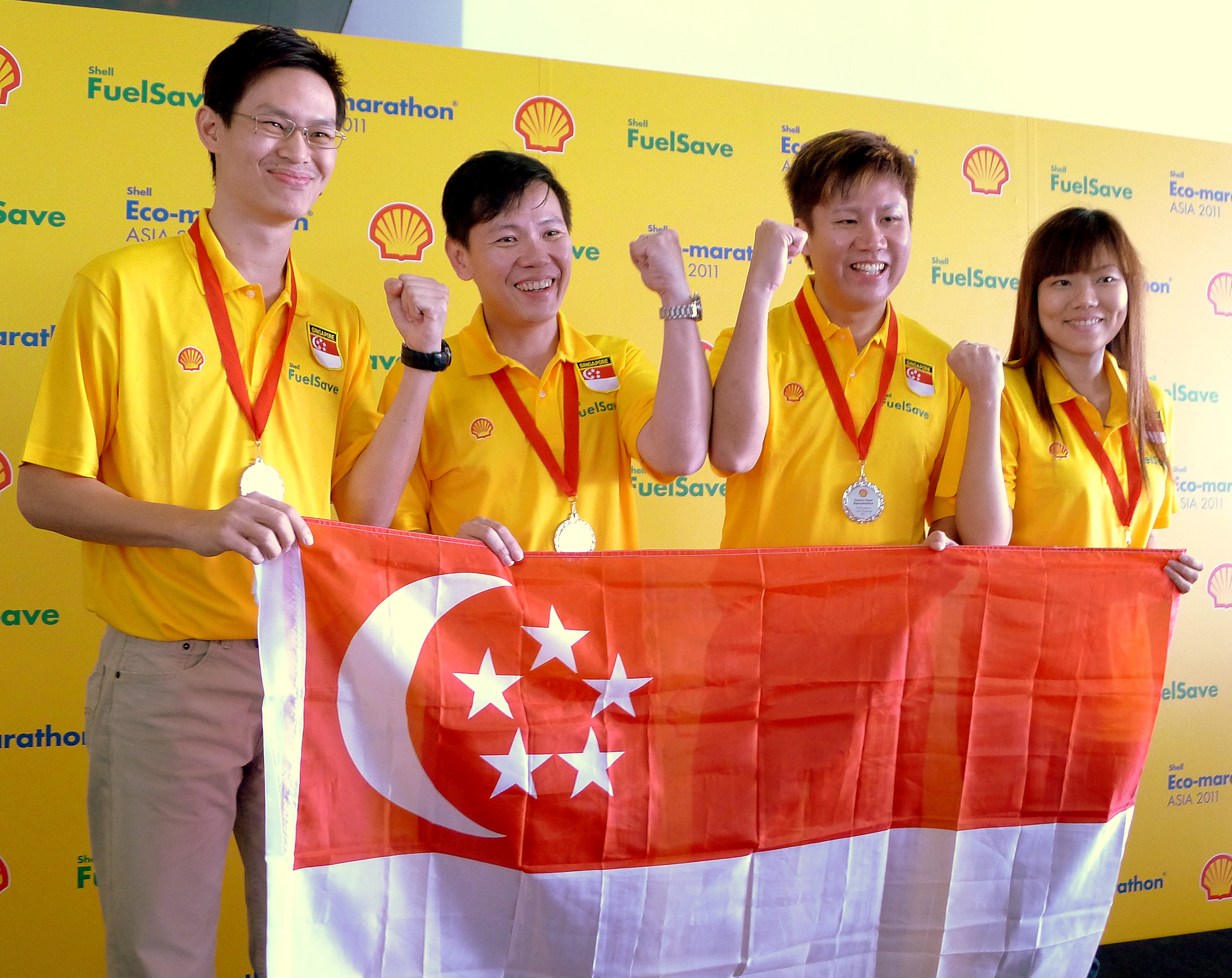 I had great team mates like Arthur, Daniel and Diana. And one of the perks of joining the Regional Challenge was driving on the F1 Sepang Circuit in KL. This was a real "eye-opener" for me, as I have never been onto the Sepang Track before, and now I had the chance to drive on it!
The only difference here is that – Speed is not the essence, and we had to make our way round the track, in the most fuel efficient manner!
With an on-board computer that measured the amount of fuel we used, all of the contestants drove the Honda Civic 1.8 Auto. The car was much different from the one we drove in Singapore, but the most difficult task that we had to contend with was mastering the F1 course.
To make sure that each car was travelling with the same amount of weight, the cars were also refuelled before each race. This was my car at the petrol station.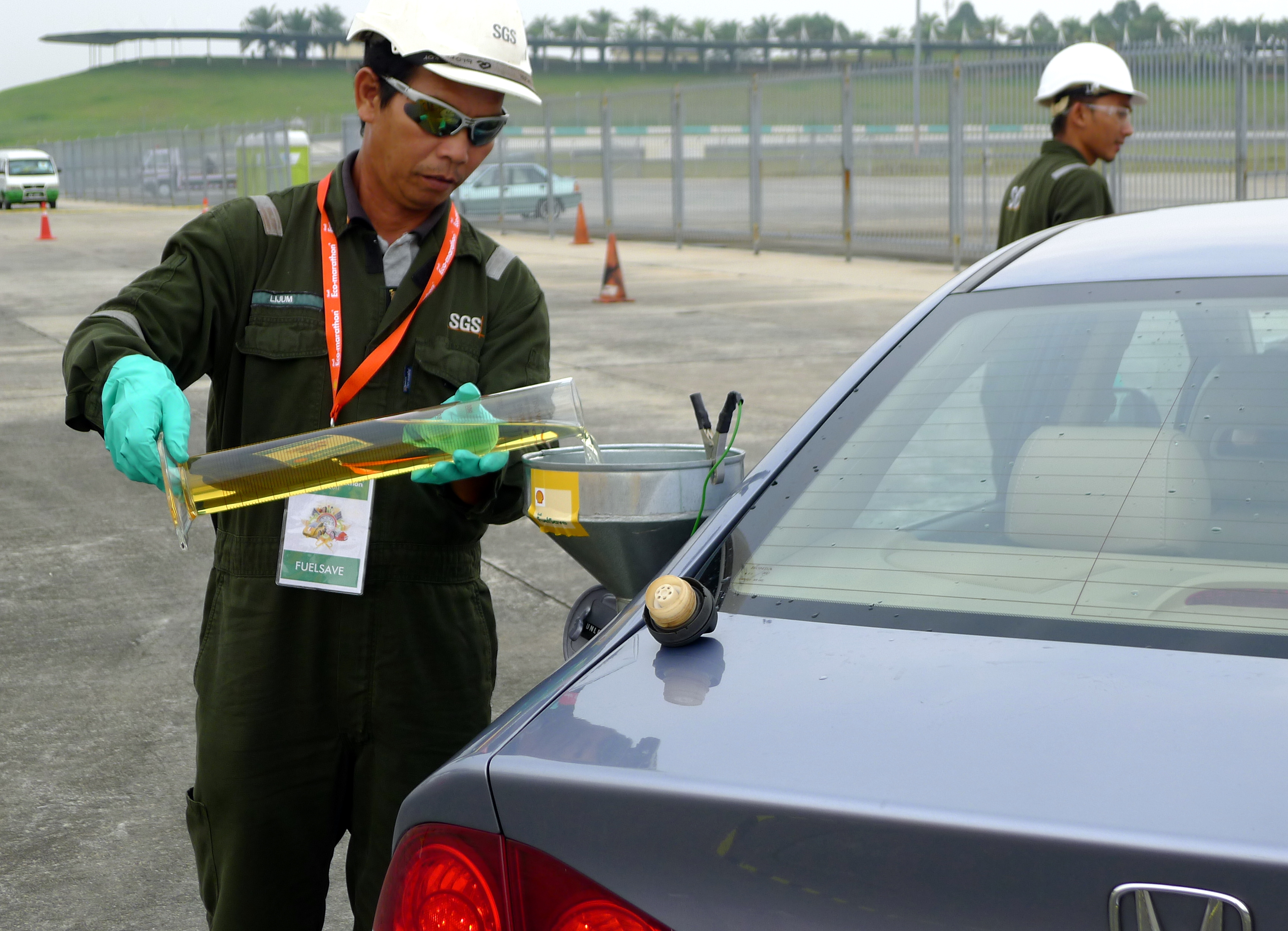 I was a bundle of nerves before the race. But managed to cool down just before I drove off. We were made to wear racing helmets, which were totally hot, heavy and un-cool. Check out the "Ultra Cool" photos of me with the racing helmet! 🙂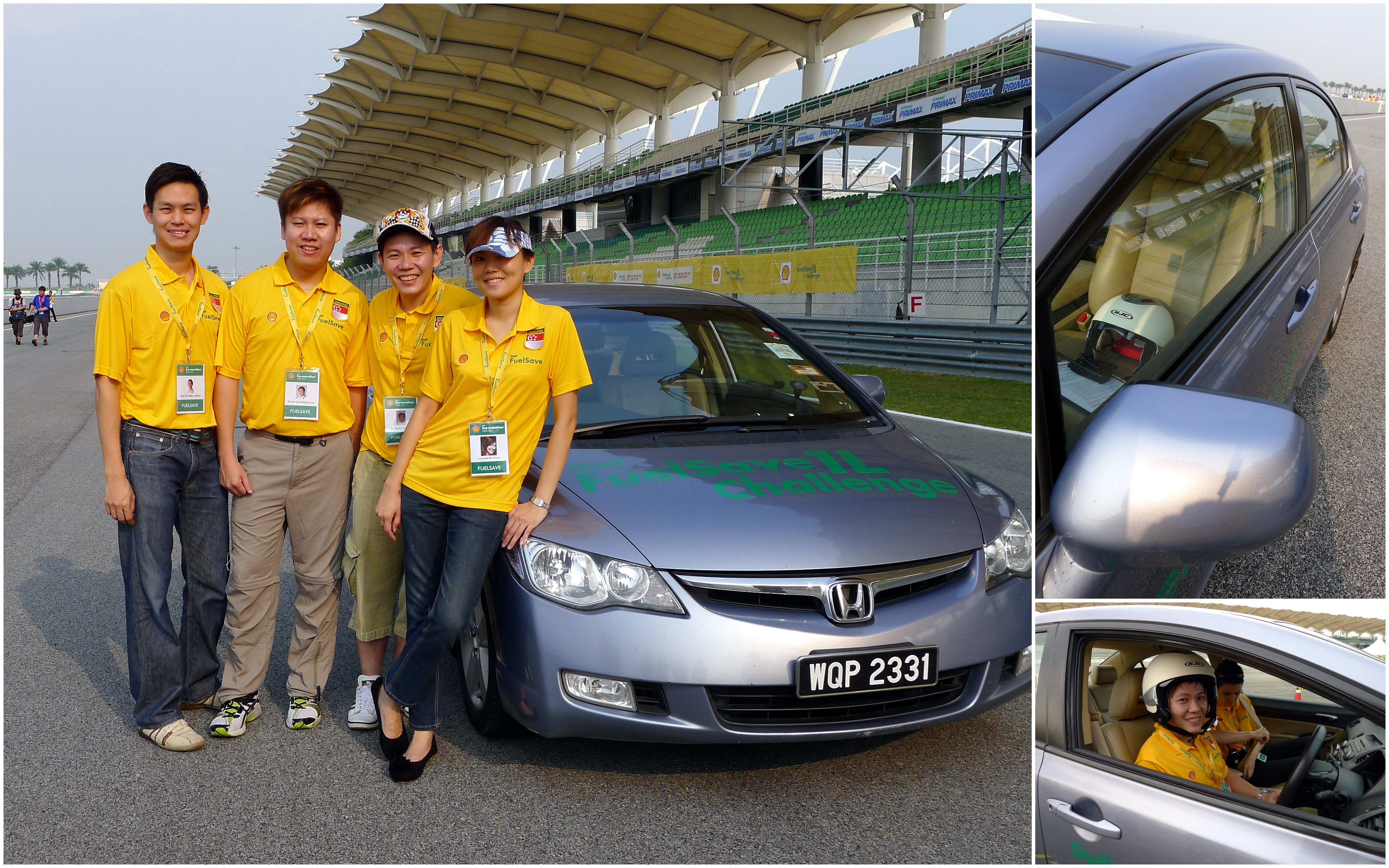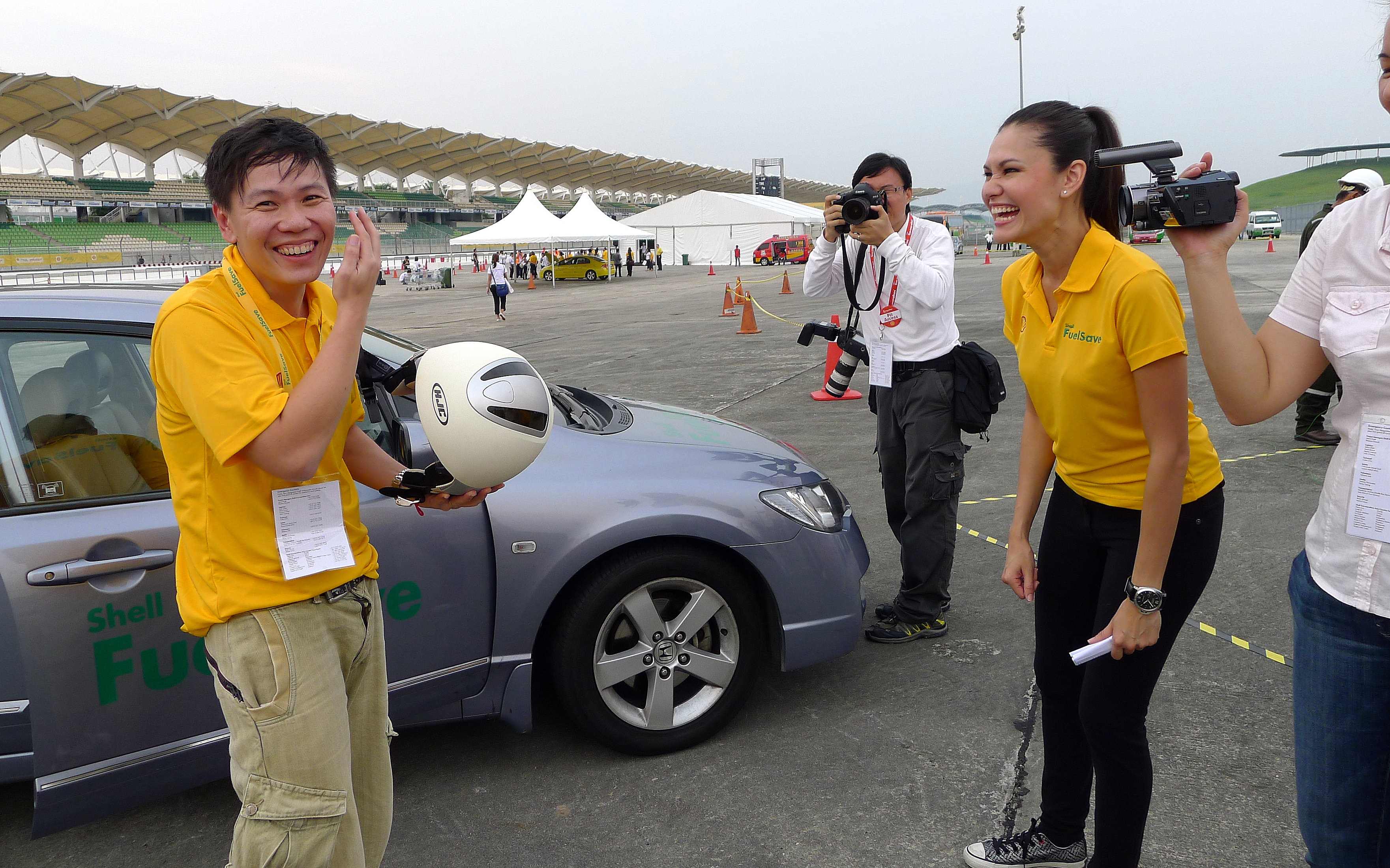 At the end of the day, the Singapore team came in 2nd, as we lost to Thailand by 90m, and a tea-spoon of petrol. It was close but maybe next year, we will be able to take the crown! I also got to spend time with celebrities like Ex-NMP Eunice Olsen and Hong Kong Celebrity Moses Chan.
In closing, many thanks to the team from Shell and Edelman who looked after us! A Big Thank You to people like Cynthia, Crystal, Rachel and Rowena for looking after the whole Singapore Team. We had fun, and hopefully we can get to compete again! 🙂