Quincy Hotel
If you are looking for a Boutique Hotel in busy Singapore, you should take a look at Quincy Hotel.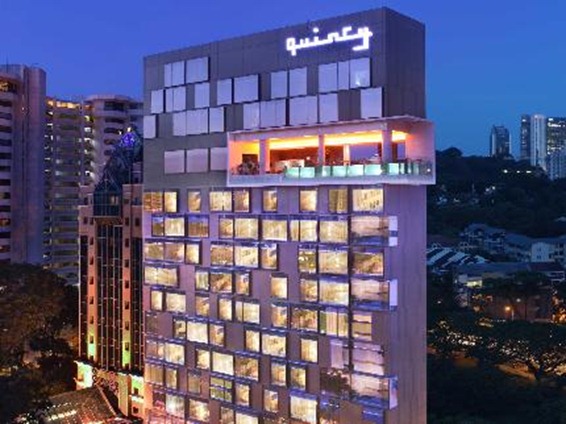 I know…When I tweeted about my stay at Quincy…many of you went "Where on earth is this place? Is it next to the Hyatt?"
Well, the Good news is that it is smacked right in Orchard Road. Yes! You can go shopping at "The Paragon" and  at "Takashimaya" in your shorts and slippers, and say confidently…I stay in Orchard Road whet!
Built with only 108 Hotel rooms, the Quincy offers specialized luxury service, as each hotel staff offers personal attention to hotel guests. With the promise of convenience and opulence, you can't imagine how excited my wife and myself were, when we were invited to experience this luxurious service for ourselves.
So if you are ready…here are the pictures and the review of our "Quincy" Adventure
Check out our Hotel Room, which boosts of a good Aerial View of the Orchard Road Area.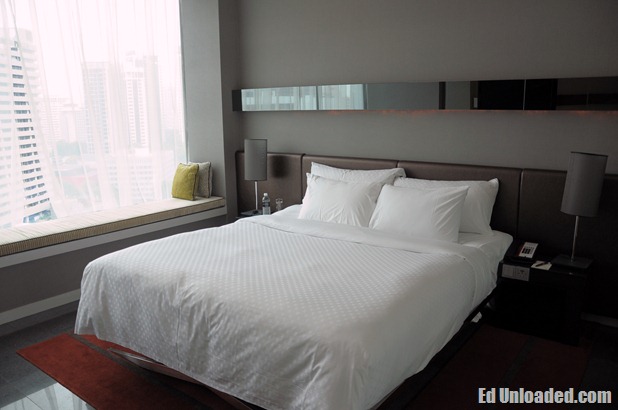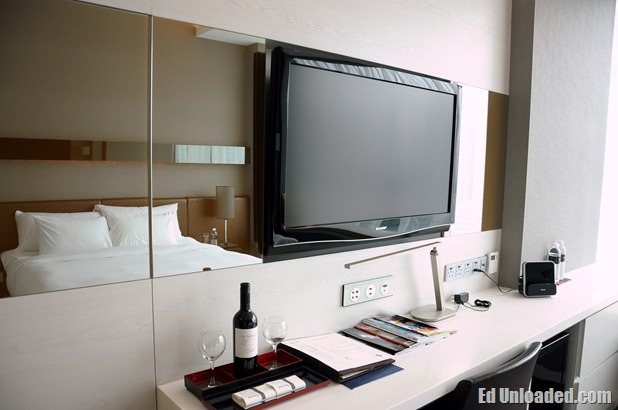 With a Large 42 Inch LCD TV, 24 hour Complimentary Wireless Internet access, a large King Sized bed with ample pillows…This is definitely the good good life!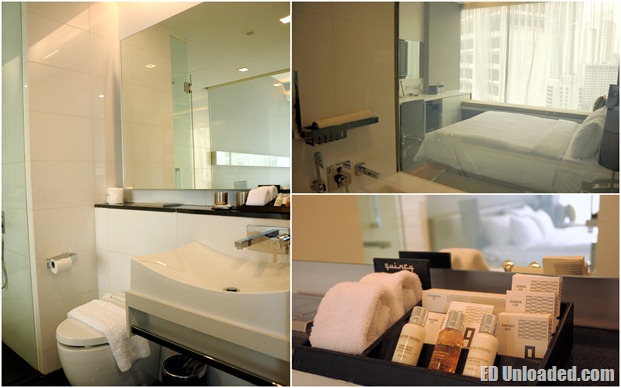 Toiletries in the room are filled with "Molton Brown" amenities, and the bath tub gives a clear view of the bed room.
The best thing about your stay at Quincy,is that all meals are inclusive. When you check in for a day, guests will get to enjoy buffet breakfast, set lunch and dinner, prepared by chefs from Modestos.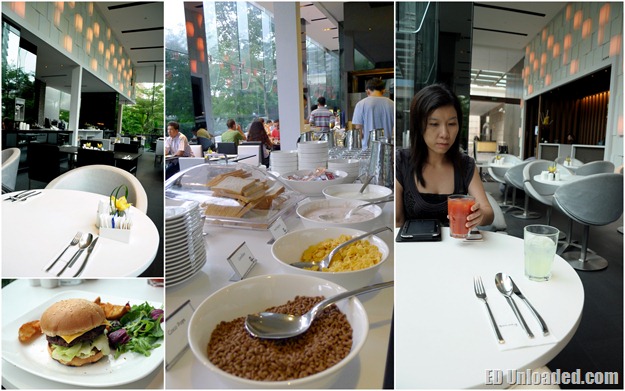 So you can order a Hamburger or Pasta for lunch, and not worry about paying for the meal.
Cocktails including wine, beer are also served free from 6pm to 8pm and the mini-bar within your room is also free! I think lots of tourists get high at the hotel first, before they go out to Orchard Road to Party!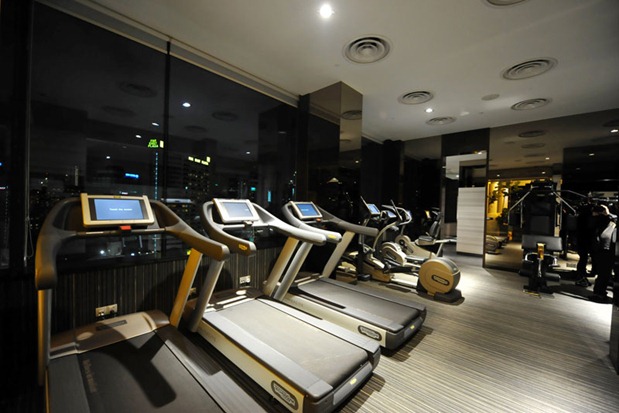 Guests who like to stay up late,will also be glad to know that the gym and swimming pool is 24hours.
This means that you can be out shopping in Orchard Road till late, and still have enough time to go to the gym, when you come back to the hotel. This is really cool, considering that most of us have a really busy lifestyle!
As we stayed on the weekend at the Quincy, an added bonus is that we got to enjoy complimentary Yoga lessons and Cupcake Making classes.
Yoga was really exciting for us, as we have both never tried it before! The stretches they make you do, are actually quite tiring, and it was certainly fun for my wife and myself to get some well deserved exercise! Check out my Yoga poses! My wife obviously ran away, when it was time to take photos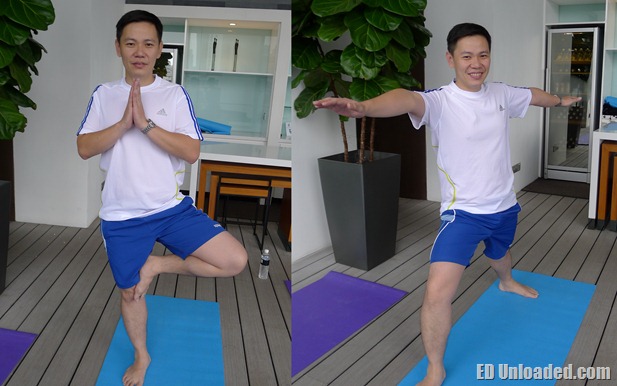 After spending some couple time together, we brought the kids to the hotel for the Cupcake Making class. There were also lots of couples at the baking class, and the hustle and bustle added great energy to the whole session.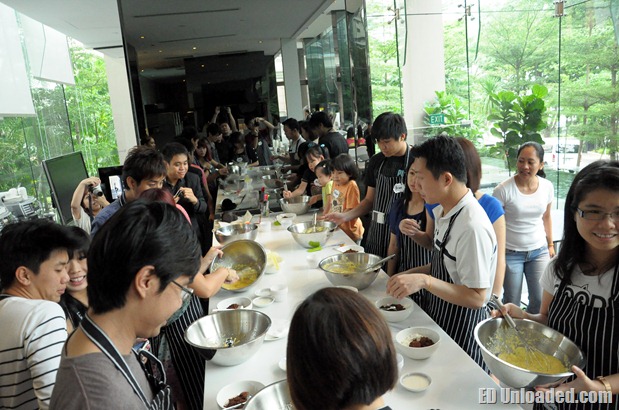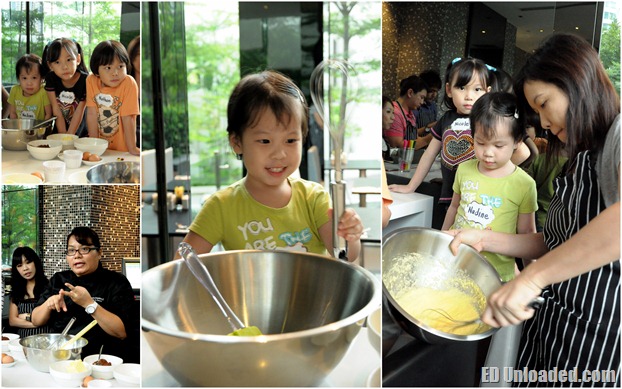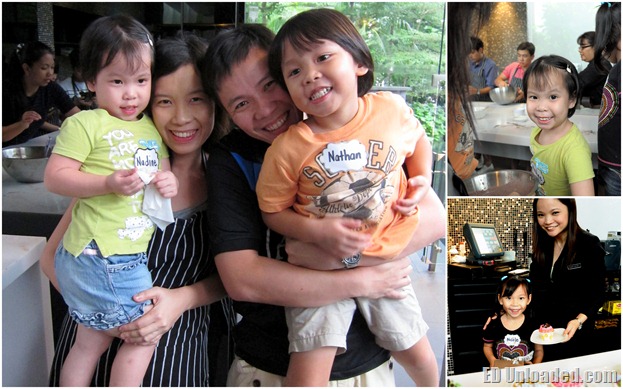 Nicole won the Best Cupcake, and it was such a pleasant surprise!
Our little girl was obviously delighted, and Daddy & Mummy were overjoyed with the "Molten Brown" prizes which she won!
Here is a close-up on our winning entries: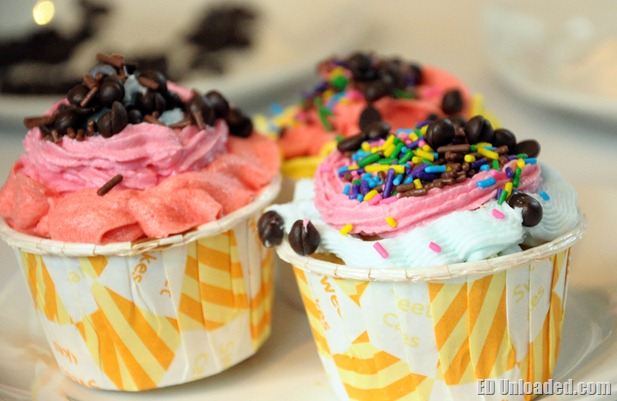 Overall, we really enjoyed our stay, and the location of this hotel is really a thumbs up, as it is right in the heart of Orchard Road. Having a short getaway in Singapore, also takes away the pressures of Overseas travel and expensive airfares. Best of all, you can leave the kids at home, and get lots of couple time
And there is Good News for all ED Unloaded readers:
The published price for this package is $318++* (For 1 night)
If you book through the blog will enjoy a FREE upgrade to Deluxe Studio worth $395++.
This means a Bigger Room, and with the same perks of inclusive meals, yoga and baking classes as well
Book your Weekend stay via this booking form:  http://bit.ly/nAYA2N
Hope you guys enjoy your stay!