---
This was the most exciting day for us as members of City Harvest Church!
After weeks of speculation and theorizing as to where the location of the new church building is, the answer was finally flashed in front of our very eyes…
We are shifting in March 2011 to…
SUNTEC CITY CONVENTION CENTRE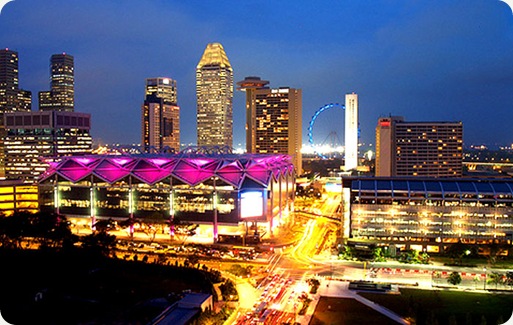 With emotions ranging from shock,  surprise, joy to euphoria…we are definitely excited about being part of history.
Who would have thought that a simple church that I joined in the Geylang Area would one day be named as Co-owners of an Iconic Convention Centre in Downtown Singapore.
The magnitude of the dream is astounding, and the delivery of the dream only shows that…
 With God, ALL THINGS ARE POSSIBLE!
As we watched the video presentation of the location in the service, the breakthrough and size of the breakthrough, slowly "sunk" into our hearts.
(For detailed FAQs about the church location, click here)
When the call was given to Arise and Build, the whole congregation gave a resounding "Yes" and we took a step of conviction onto a highway of uncertainty.
As we filled our Building Fund pledge cards, my family gave with tears in our eyes, but we are glad that we are sowing into something eternal and putting substance into our faith.
In closing, there may be many ways to build a church. There is the Cell Group System, the G12 system, decentralized churches, Weekday Bible Study classes…the list goes on and on…But I believe that they most important thing is that we stay faithful and focused on the dream that God has given us. All we need to do is to ONLY BELIEVE!
Suntec City – Here we Come!