Last week, I had a really "WOW" experience with Standard Chartered.
First, they brought me to iFly where I had the chance to explore the sport of body flying in the World's largest themed wind tunnel for Indoor skydiving.
With no jumping and plunging and no aeroplanes, this sky dive experience was going to be mind blowing for me!
However, my "WOW" experience did not stop at iFLY, as Standard Chartered also gave me go "WOW"  with their new Savings program!
Yes! Singaporeans are used to a less than 1% Savings rate, with local banks like POSB and DBS offering rates, which cannot even deal with an inflation of 1%.

StanChart's latest saving account offers a High Savings Rate of 1.88% for depositing your money in their savings account (Up to 1st $25,000).
And all you need to do is to charge a minimum of $500 to your linked credit card or debit card. This will also definitely be very easy to maintain for any family, as the amount spent can be due to your petrol, groceries or anything else that you will need to spend on.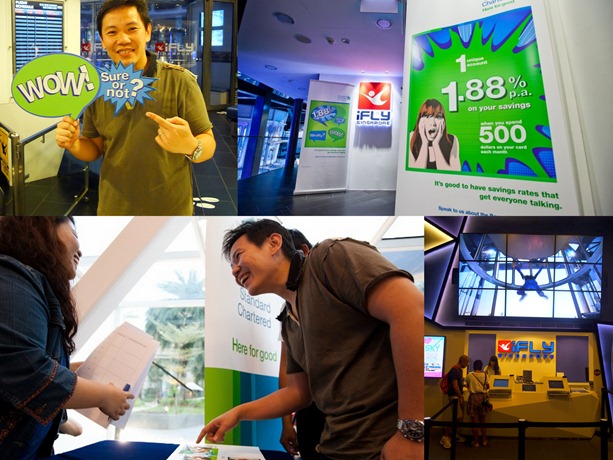 These facts definitely made me go WOW, as it seems like a Win-Win scenario for any consumer.
Coupled with iFly, the WOW experience lingered on. Check out the bloggers as we went flying with Standard Chartered.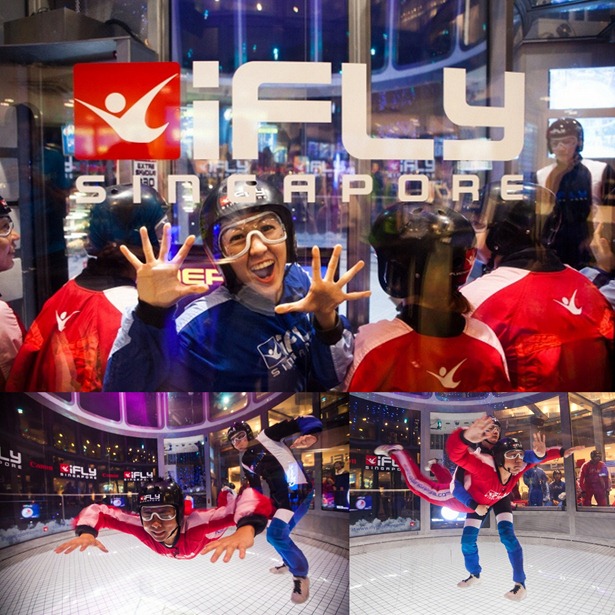 I thoroughly enjoyed the experience at iFly, and I even saw some kids doing it. They were totally agile and beaming all over as they came out! Hopefully, I can bring the kids there some day.
The StanChart Savings Plan is also totally rocking, and I am looking forward to opening my 1st account with them soon. Do click here for more details.
And before I go, here's a message to my Mum!