---
Well…Not quite exactly!
They were in a Master Chef  Competition, but not quite the same competition that is seen on Cable TV.
The family joined  a cooking competition that runs on a similar platform, organized by the Asian Parents and Zespri: the suppliers of kiwi fruit. And Many Thanks to Edelman for putting the whole event together.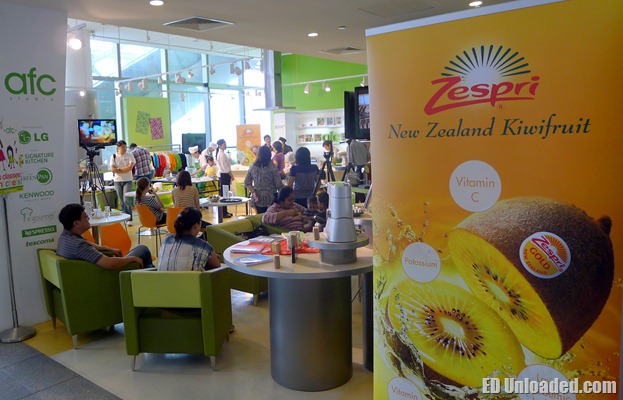 My wife who watches these Cooking Competitions regularly (This is her form of Korean Drama) was elated to be involved in the competition with Nicole as her trusty sidekick.
Check out my girls hard at work – cooking like there is no tomorrow!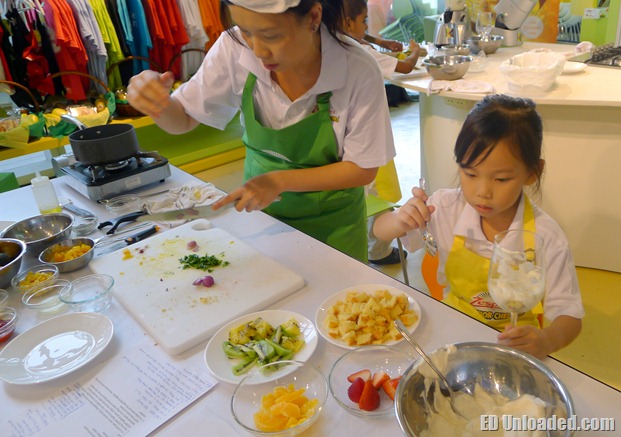 However, my little girl is always never too busy for a photo, and she really loved working together with Mummy.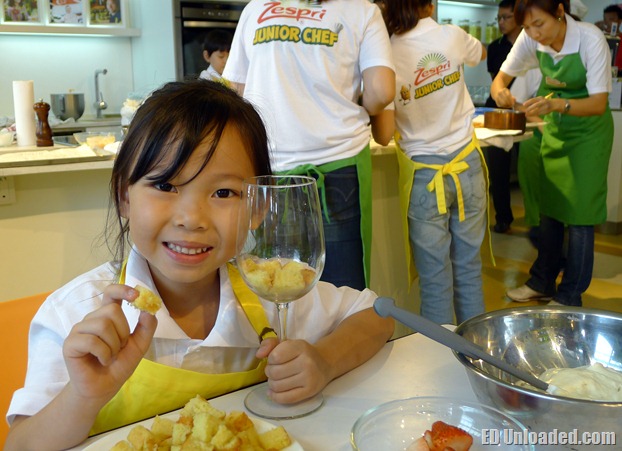 .
Originally, it was Daddy who was supposed to do the cooking, but I was secretly happy that I bowed out, as they had to make some complicated dishes. I can only cook stir fry beef and vegetables – so anything else is a challenge for Daddy
The Chefs at Asian Food Kitchen taught the contestants 2 dishes – Shrimp and  fruit Cocktail with Kiwi Puree, Kiwi Trifle Cake and Mummy had to make her own special 3rd dish. The 3rd dish was really up to the contestant's creativity and Mummy made baked chicken in stuffed peppers.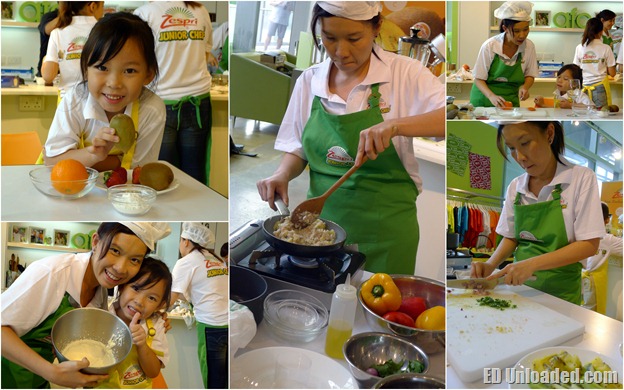 Here's a first look at their Creations: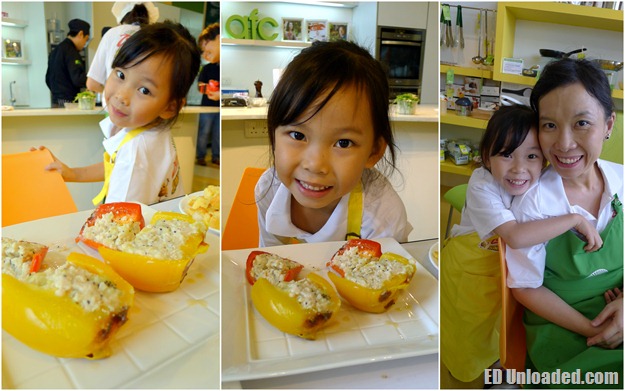 I know…U are wondering….Did we Win?
No…Unfortunately not…but we did have great fun…and we won lots of 3m Products and Zespri Kiwi Fruits to bring home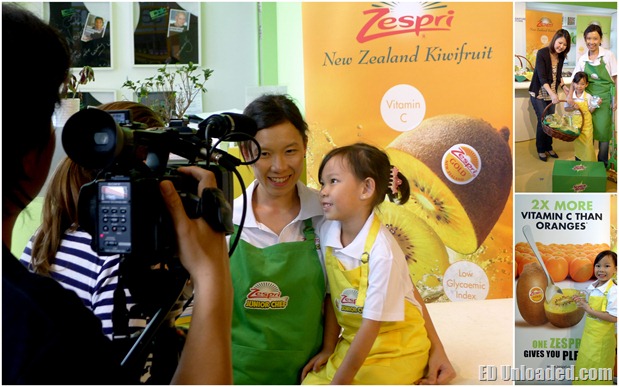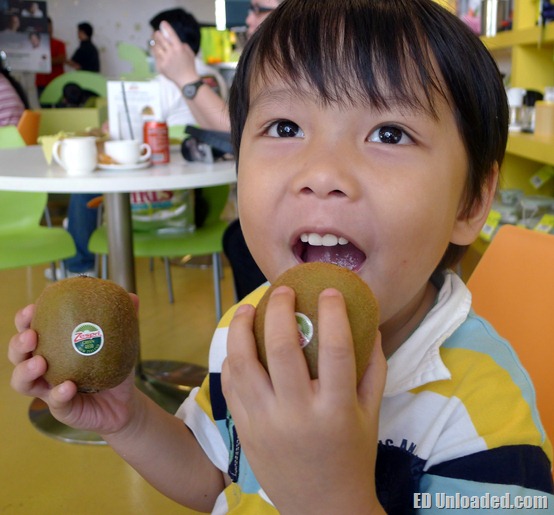 We had great fun…even my Nathan has become a Zespri Fan!