Being such an expensive city, travelers are always looking for ways to save money while in London. The strength of the Pound mandates that tourists must look for ways to stretch their dollar, and make every penny count. Here are some helpful tourist tips, that will help you visit and enjoy London on a shoe string budget.
1. Get your food cheap
Grad a packed Lunch. Food at a restaurant in London is expensive. We visited London, with 3 kids and a senior citizen, and therefore, we had to eat regular meals. Get your sandwiches from Sainsbury,  Marks and Spencer and Harrods.  These Supermarkets are ranked here in terms of Pricing, so Harrods is the most expensive.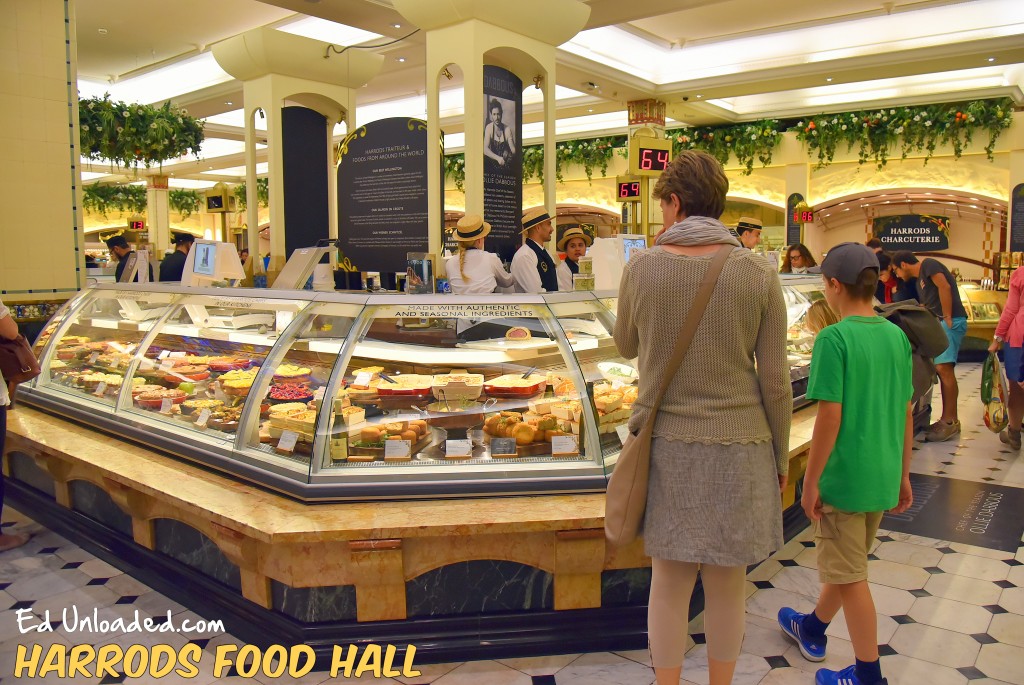 We normally bought our sandwiches from Marks and Spencer, as they are conveniently located many Tube stations. However, if you go to Harrods about an hour before closing, you can get your dinner and breakfast at half price. Not everything is at half price, but there is enough variety for one to choose from, where one can get great quality food, and at prices cheaper than Marks and Spencer. We loved the food and pricing so much, that we went back practically every other day! 🙂
2) Shopping in London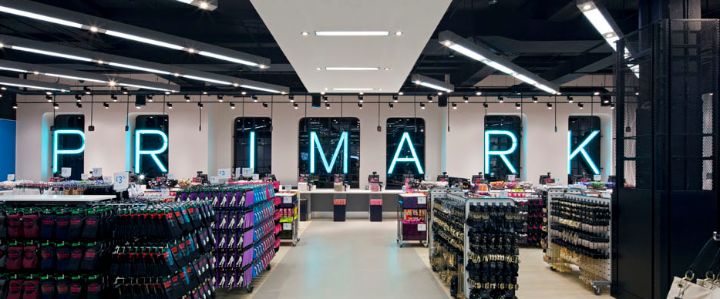 Personally, I have not heard of Primark till my trip to London. Primark is an Irish High Fashion Brand, which has not made its way to Asia, but it is very highly favored in these parts. If you are looking to buy stuff back for friends and family, this is the place!
With Ladies Sundress that are as cheap as 5 pounds, children's sunglasses for 1 pound, the prices here are rock bottom!  This is a shopping galore for the entire family! We saw loads of tourists buying in bulk. The stuff in their baskets: Socks, Underwear, Shoes, Bags, Pajamas, Tshirts, Shorts, Pants, Dresses, etc etc etc. And honestly, everything looked like it was the latest design, very chic and very modern.
We bought some essentials like sock, raincoats and hair accessories. Sigh… the quality was bad. I bought ankle socks and it was about 5 for $10. However, they only lasted for half an hour. Walking around with it meant that the elastic kept on slipping, and it was too thin to provide any comfort. If you are Asian, do your shopping in China and Bangkok. However, if you really need to buy something home, this is the place to get your stuff! 🙂
Click to Visit Primark London
3) Oyster Card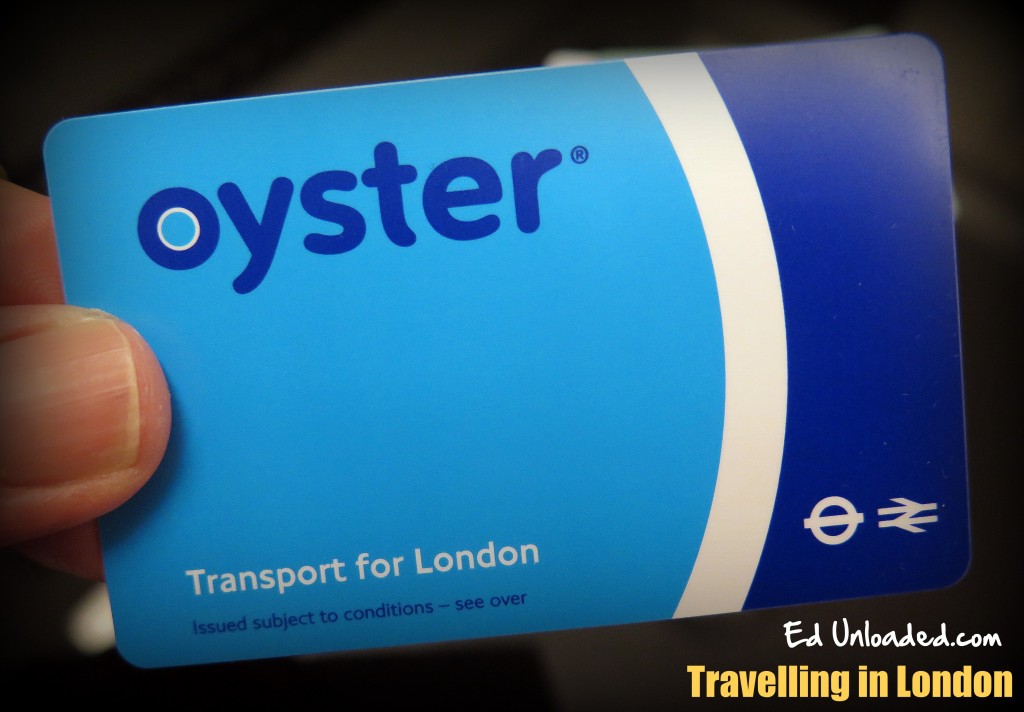 Travelling in London can be pricey if you don't get discounted travel cards. A single journey on the London Underground costs £2.90 credit (between zones 1 – 2) and a bus journey costs just £1.50 credit.  For Tourists, most of your travel is between Zones 1-2, and you will rarely need to travel beyond those 2 zones. Therefore, it is safe for you to get travel card for just those 2 zones. 
As a family, we were regularly changing train and buses, and therefore we are more pro Unlimited travel in a single day.  If you are always using the various modes of transport, the maximum you will pay is £6.40.
Travelling with Children under 5yo: 
Children under five can travel FREE at any time on the Tube, Docklands Light Railway (DLR),buses, trams and London Overground, as long as they are accompanied by an adult with a valid ticket.
Travelling with Children Aged Five to 10:
Children aged five to 10 can travel FREE at any time by Tube, DLR and London Overground, as long as they travel with an adult who has a valid ticket (up to four children can travel free with one adult) or if they have a 5-10 Zip Oyster photocard. They can travel unaccompanied and without a photocard on trams and buses. Find out more about 5-10 Zip Oyster photocard on the Transport for London website.
4) Visit the FREE Attractions
One of the best things about travelling in London is that besides the Parks, there are many World Class Museums in London which are FREE!  There are so many Museums to visit in London and here are a few of our Favorites.
Natural History Museum
The Natural History Museum consists of over 70 million life and earth science specimens within five sections: Botany, Entomology, Mineralogy, Paleontology and Zoology. Kids will love the Dinosaur skeletons which are the first exhibits to greet you the moment you enter the hall.  If you just want to see the Dinosaurs, head towards Dinosaur Gallery (Gallery 21) which  contains plenty of real-life dino bones, fossils, and some extremely long teeth.
Upon entering the hall, get the Natural History Museum's own online Parents Survival Guide for information and guidance on visiting the museum with kids, including which exhibitions are suitable for kids, and what activities your children will be interested in, according to their ages.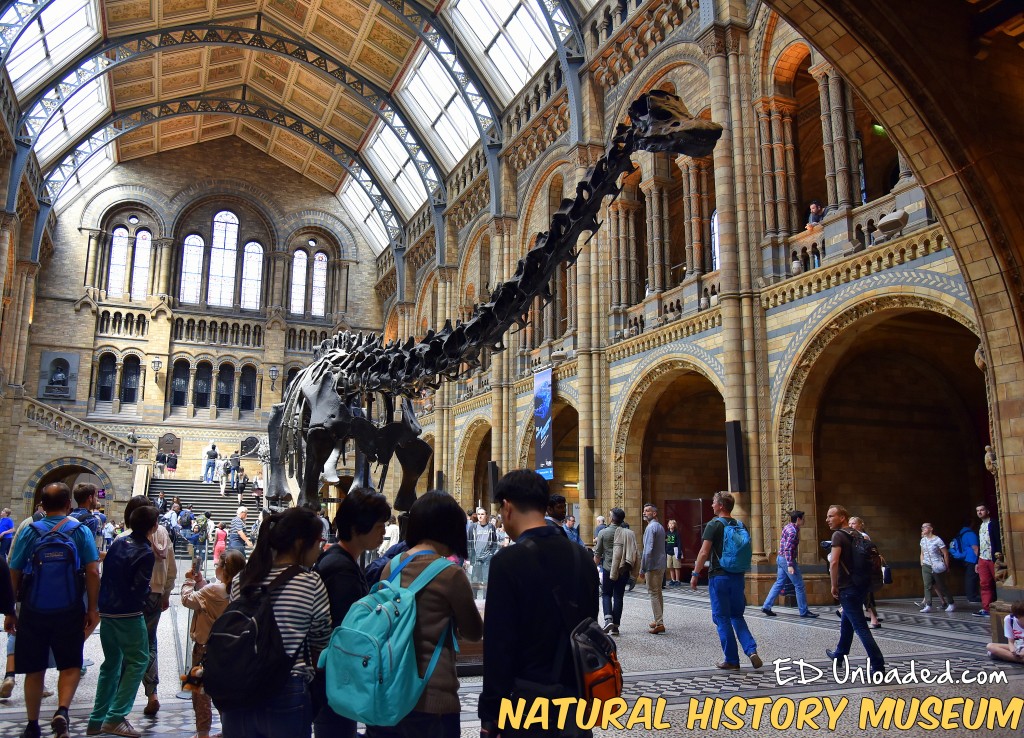 Founded in 1753, the British Museum's remarkable collection spans over two million years of human history. Enjoy a unique comparison of the treasures of world cultures under one roof, centred around the magnificent Great Court.
The Great British Empire did well in bringing in great collections from all over the world due to its many conquests centuries ago. This is the place to see Egyptian Mummies,  the Rosetta Stone and Parthenon sculptures.
We loved the Mummies and it was an eye-opening trip for the kids!: )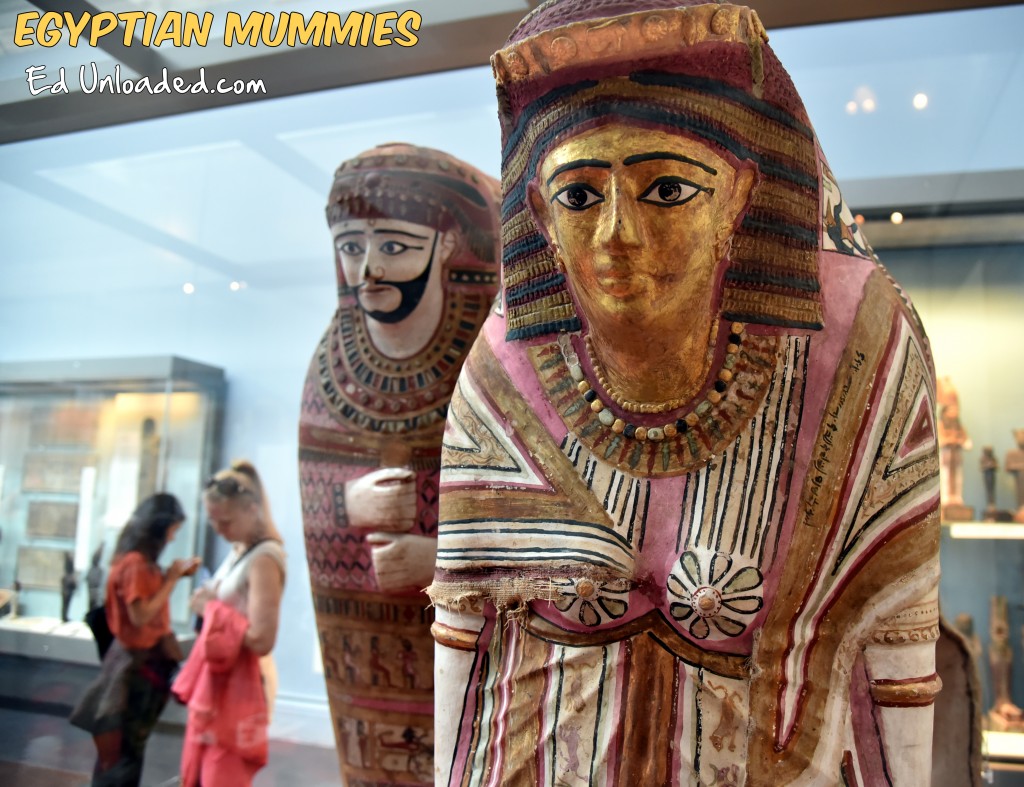 5) Visit the FREE Markets
Here are 2 markets that we visited on our tour of London.
Stretching almost two miles from Notting Hill, the Portobello Market is actually made up of four sections, each with a different emphasis: antiques, fresh produce, household goods, and a flea market.
Portobello Market offers one a peek at a market which has everything!
From shoes, jewellery, collectible vinyl and accessories, you can find everything but the kitchen sink here. More upmarket, Portobello Green Arcade is home to some cutting-edge clothing and jewellery designers.
Saturday is also when the fashion market (beneath Westway, from Portobello Rd to Ladbroke Rd) is in full swing – although you can also browse for fashion on Friday and Sunday.
Acklam Village Market under the Westway is a popular weekend street food market with snacks from across the globe. We found the food here adequate, but the stores that we sampled did not offer anything fantastic. (The good food is over at Borough Market). However, if you love street life, Portobello market is worth a visit.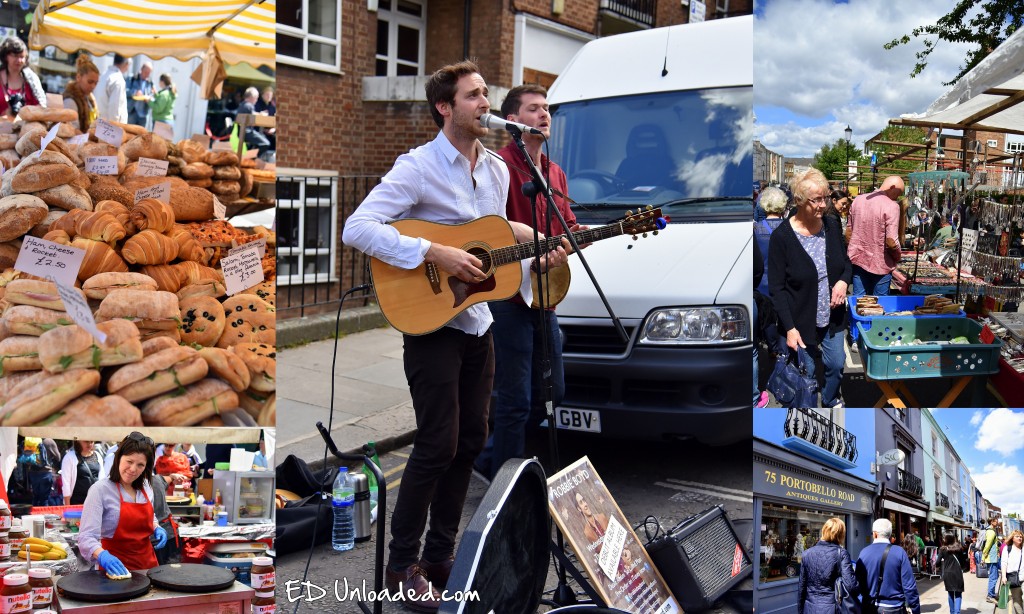 Portobello Market opening times
09:00 – 18:00 Monday To Wednesday
09:00 – 13:00 Thursday
09:00 – 19:00 Friday and saturday.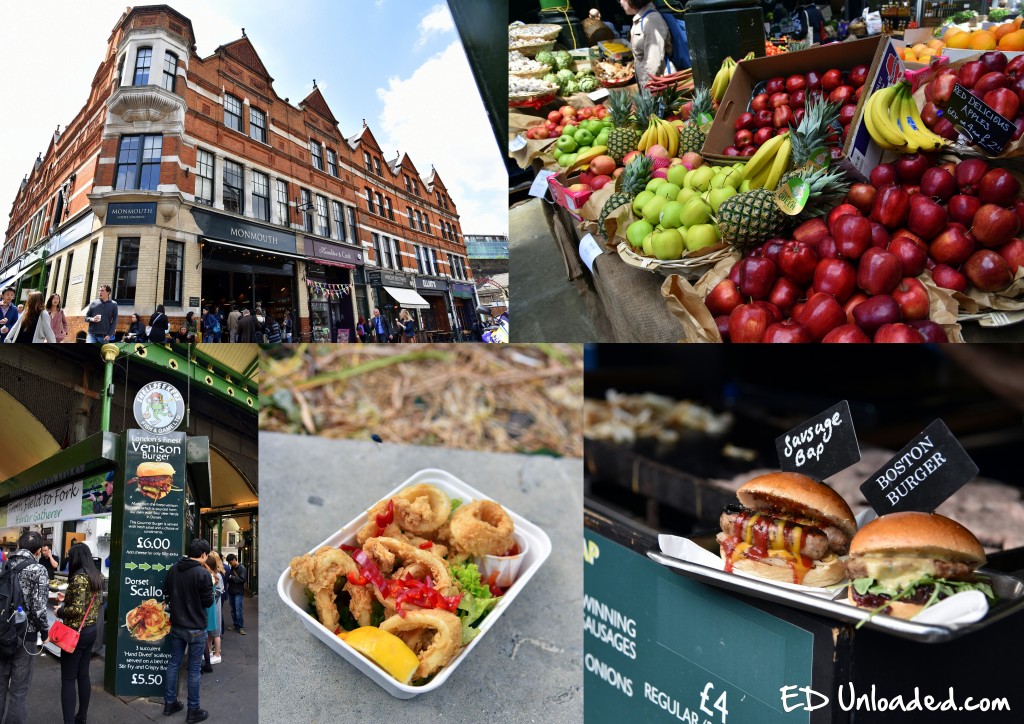 The Market in Borough has existed since Roman times. This latest incarnation, spread under the arches and railroad tracks leading to London Bridge Station, is London's foodie central, where some of the city's best merchants of comestibles purvey their wares from stalls. Fresh coffees, gorgeous cheeses, olives, and baked goods complement the organically farmed meats, fresh fish, fruit, and veggies.
When we caught the Best View in London from the Shard, the chef told us, that even Shangri-la's kitchen, gets its stuff from Borough market.
The best way to get to Borough Market is with an empty stomach. Prices are NOT rock bottom, but the food is just delightful. There are just so many foods to sample, that we just kept on eating an eating. This is our favorite market in London, as it offers great food! 🙂
Operation Hours:
Mon.–Tues. 10–5 (lunch stalls only),
Wed.–Thurs. 10–5.
Fri. 10–6, Sat. 8–5
5) Book Online in Advance
In order to save money when in London, book your tickets online! When one plans for his travels in London, he is rewarded with discounts otherwise Not available to other tourists.
Buying your tickets online, will get one the best prices for Madame Tussauds, the London Eye, the famous Tower of London (Crown Jewels) and even the London Card.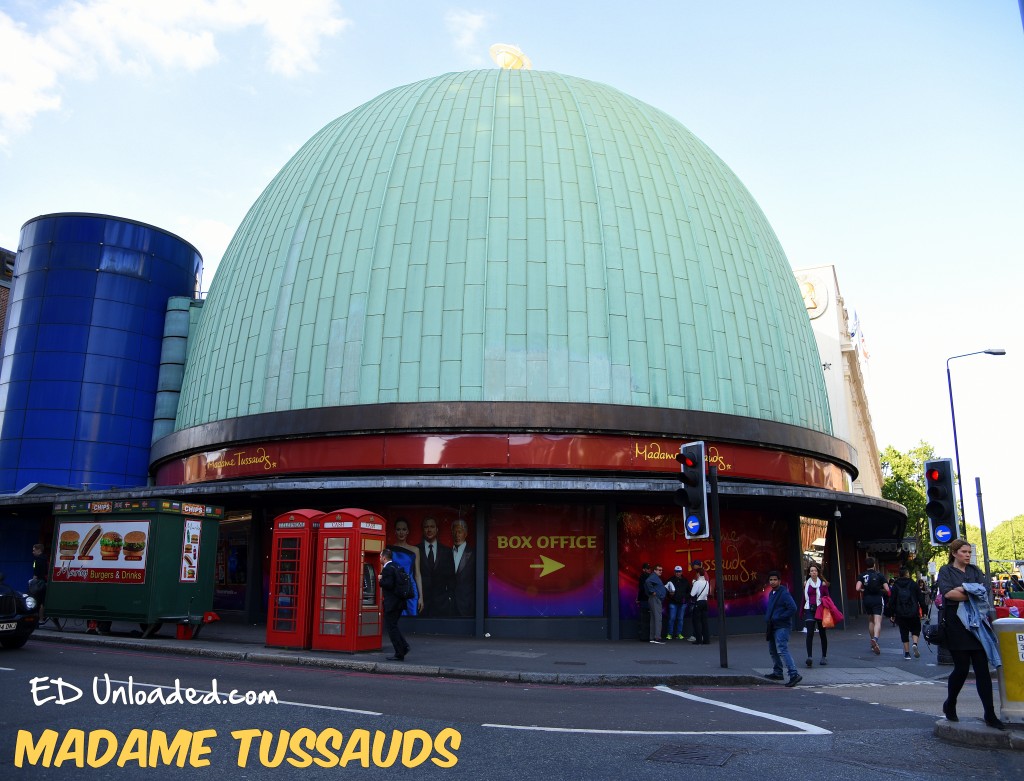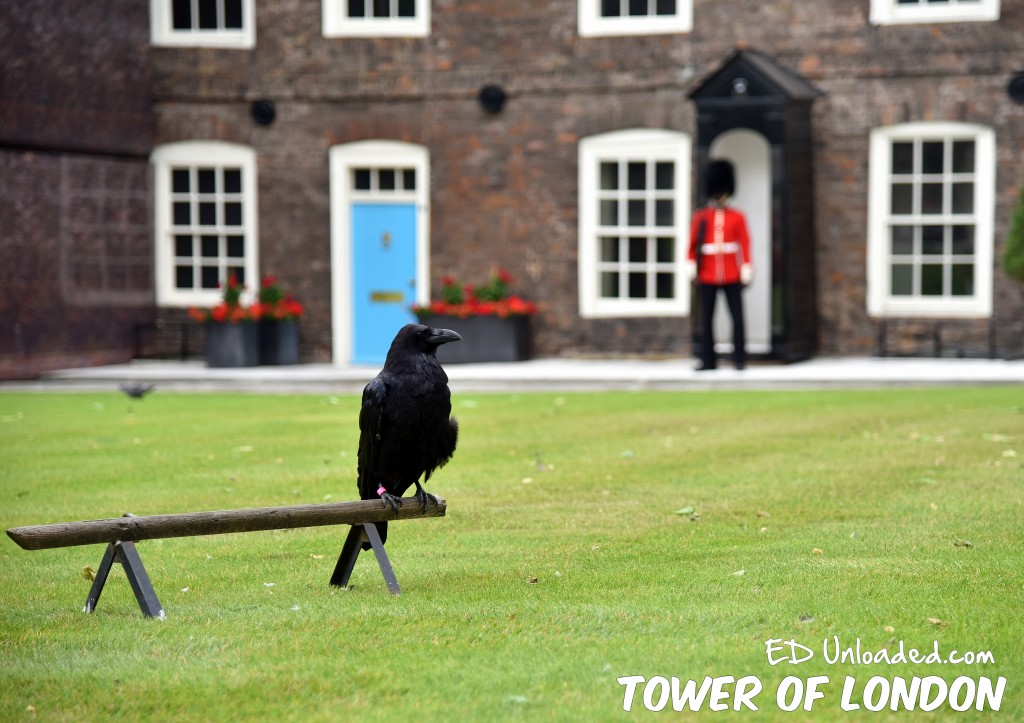 Pictures when stated are brought to you by our kind Sponsors from Nikon: