Yifon Mushrooms
Just recently, at the invitation of Yifon Mushrooms, I had the chance to go down to Totts at Bukit Timah for a cooking lesson with Celebrity Chef Eric.
Nicole who loves to eat, was also excited about cooking with Daddy. Personally, I have not been cooking in a kitchen for a long time, and it was good to get back into the arena, in the midst of such a cool setup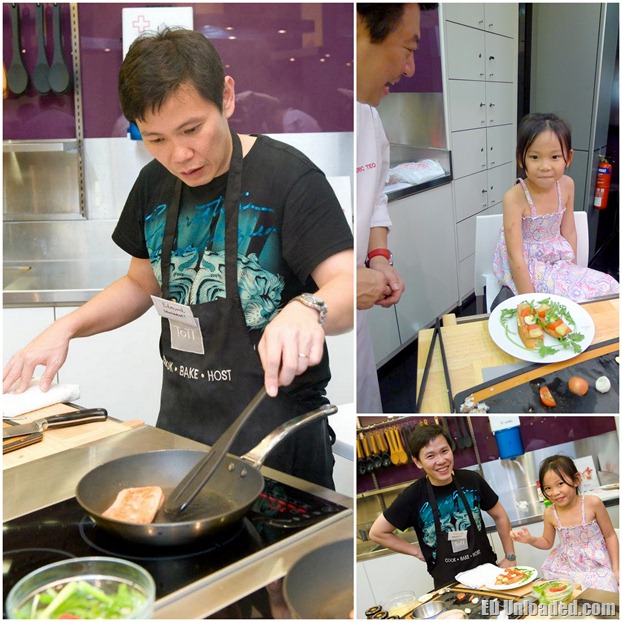 The truth to be told, due to our busy work schedules, most of us Singaporean Men are seldom in the kitchen. That is where Yifon Mushrooms can really help us!
Imagine a simple product that is pre-cooked and ready to go!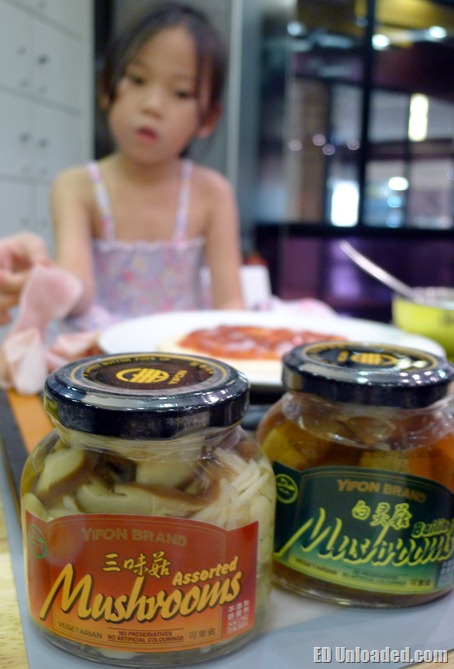 What's even more helpful is that mushrooms are one of the most popular ingredients in Singapore families! However mushrooms require substantial preparation time before they are suitable for eating (think dried mushrooms!).
With the launch of YIFON's high-quality bottled fresh mushrooms, eating mushrooms just got even easier!
Add Yifon to your instant noodles, rice, porridge and your other stir-fry dishes, and you have a simple product, which can simply enhance the flavour of your food!
It's like a dream come true, for amateur cooks like myself!

The whole experience was made even more cool as I had an expert chef like Chef Eric to teach me how to maximize the Yifon Mushrooms.  Through the 2 hour cooking session, he taught us how to cook 3 dishes with our pre-cooked mushrooms.
We made stir-fry scallops, bruschetta using luncheon meat and of course…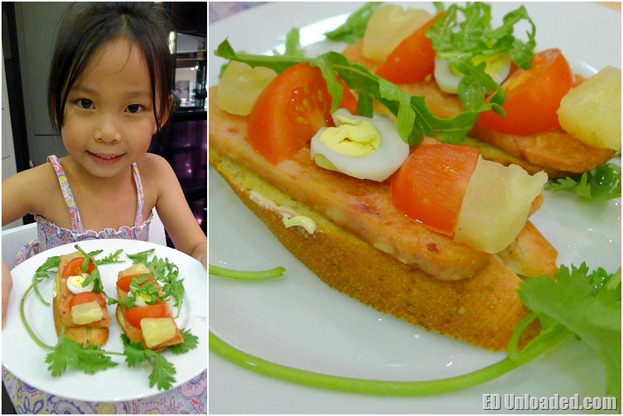 Pizza with Yifon Mushrooms!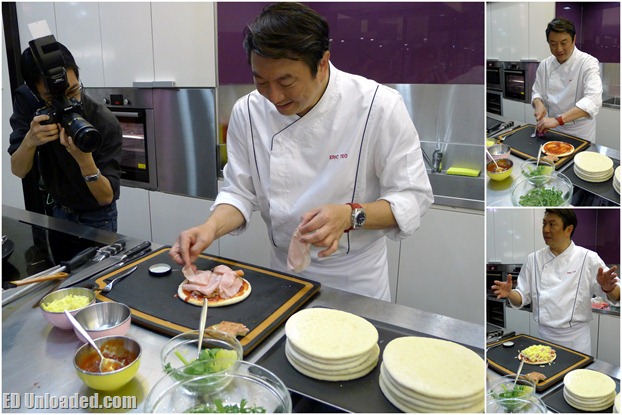 Frankly, anything Italian sits well with Nicole, and under the expert supervision  of Chef Eric, I realized that making Pizza is really very easy. Nicole just could not get her hands on the dough, and making one herself!
Check out the determined focus in her eyes, as she spreads the tomato paste!

And of course, we had to put in our special ingredient for our pizza…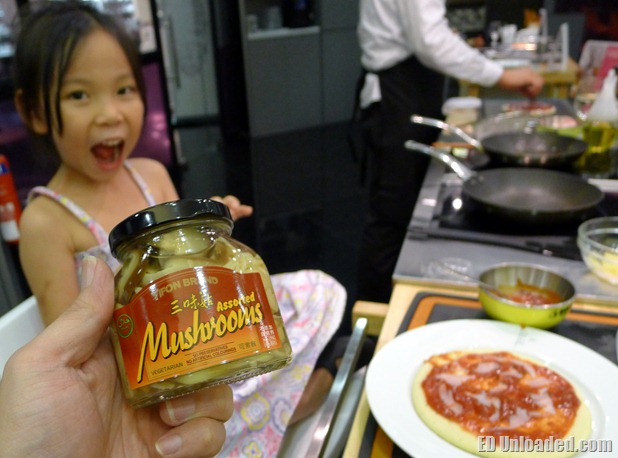 And we were ready to go!
And here she is 10mins later…she is ever so proud of her creation!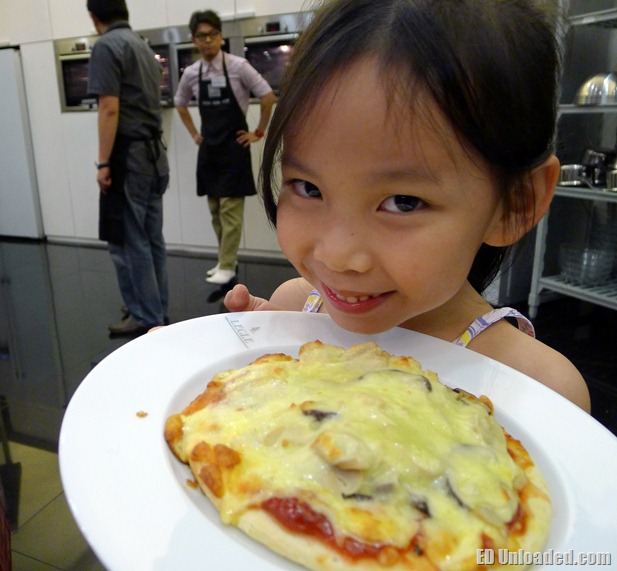 Overall, we had great fun, and many thanks to Yit Hong Pte Ltd for Inviting us for the Bloggers event!
But wait…Just before you go…I need your help!
Help me by clicking "Like" on the Yit Hong Facebook page, and very importantly, clicking "Like" on the ED Unloaded post!, when you see it posted there.
If I am the 1st person to hit 100 "Likes", I get to win a FREE trip to Nikoi Island.
3 lucky Voters will also walk about with fabulous Yit Hong Products!
If you would also like the 2012 Limited Edition Calendar which reveals some of Chef Eric's Secret Recipes, do email me and I will pass you one of these calendars specially autographed by Chef Eric.
Thanks for reading do Click Here, as I need all your help!

(They will only start posting this post on their Facebook on 1 Jan, so do check again if it it not up yet. Thanks)