Tolalu.com
When kids get  personalized books, calendars, stickers or greeting cards, they just go crazy!

In fact, nothing makes their day more than seeing a puzzle or a  wall sticker with their names boldly printed on these products.
Recently, I was introduced to Tolalu: an online portal, which allows these products to be sent right to your door step. And the best thing about it – is that you don't have to be a computer geek to customize these products for yourself.
1. All you need to do is to just key in your name.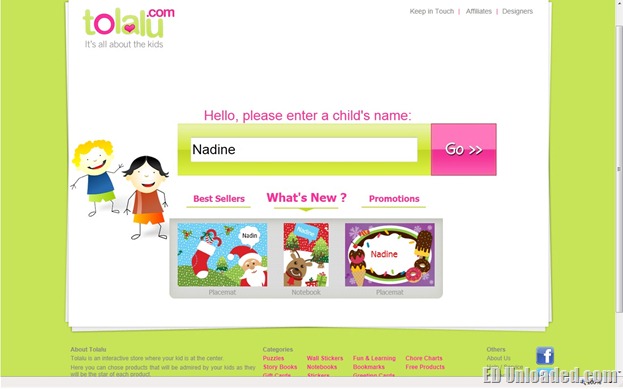 2. Select a customized product from the many options available: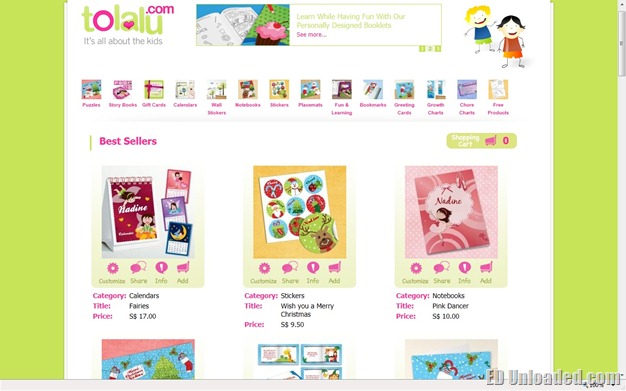 3. Finalize payment, and you will get your products delivered right to your doorstep!
No fuss at all! and all in the comfort of your home!

With Nicole going to Primary School next year, the talk around the house has definitely been on how we can personalize her shoes, books and other belongings. Looks like Tolalu.com might be a convenient and efficient way to solve all our problems.