Children's Skate-Day at Inline Culture
Last weekend, our family and some friends were invited for a Rollerblading Class at East Coast Park. Situated near McDonalds and many other Food and Beverage Outlets, the school is in an ideal location.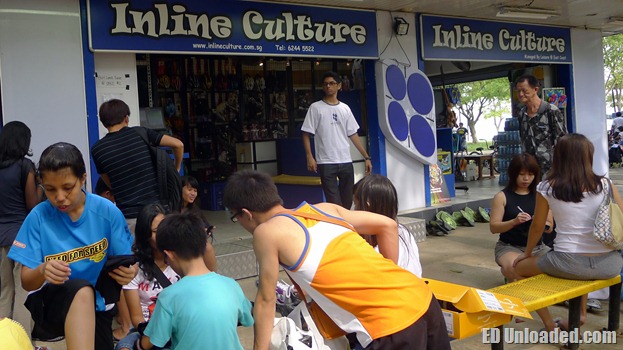 The kids have never done Rollerblading before, so therefore they were excited…and also nervous about their very first experience.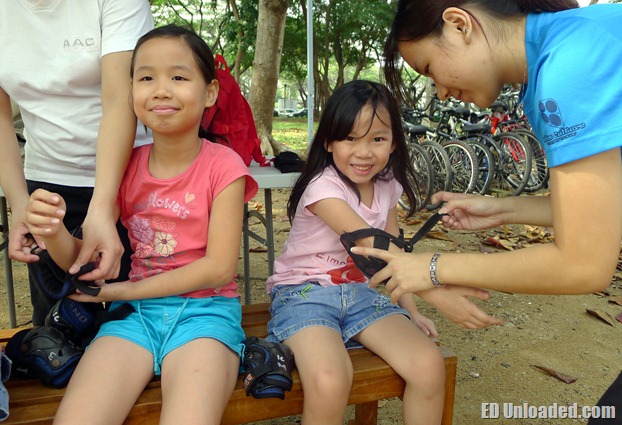 Even Nadine wanted to be suited up for the experience. However, as she is only 3yo, she was not really eligible for the class. And it showed later…as she was not willing to get off the bench…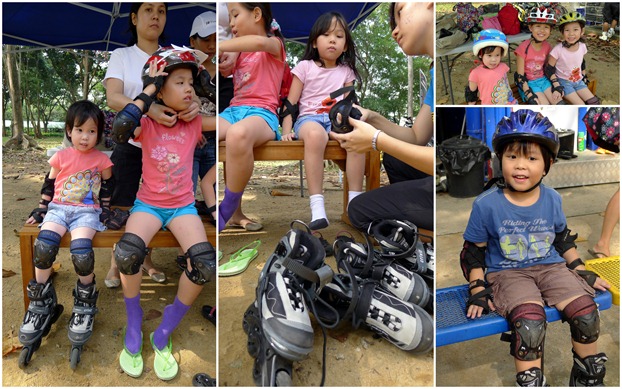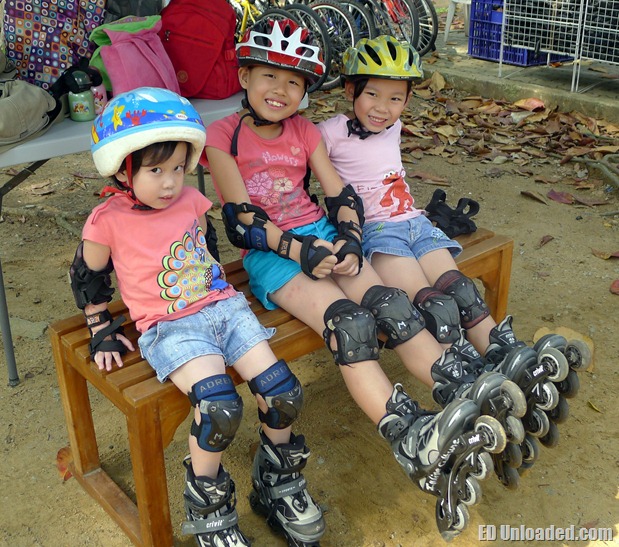 What I liked about the class was the instructions were systematic.
First, the instructor will teach the kids how to fall. Secondly, he will teach them how to stand, and then slowly how to move off.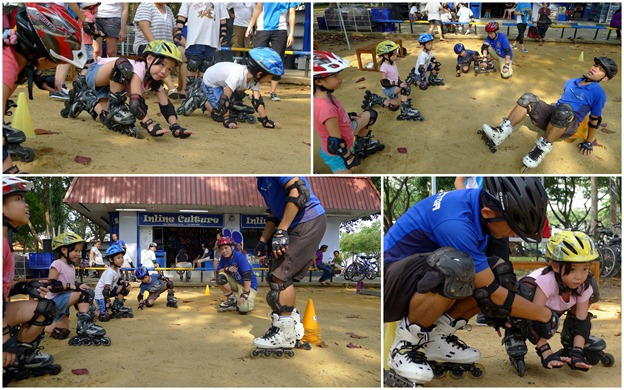 The class also started off on the sand first before moving off to the smoother cement. This helped the kids to gain some confidence first, before they started on the different surface.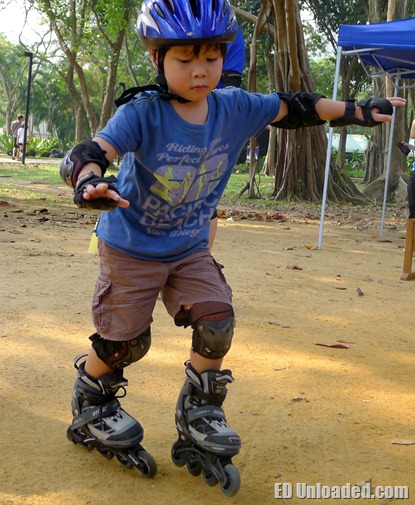 Nathan was the fastest learner among the siblings that day. Although he kept on falling, he kept on picking himself up. It shows that when you are not afraid to fall, you will be able to learn the fastest!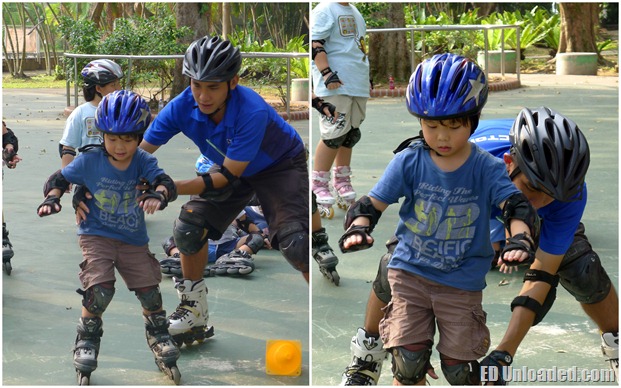 If you are thinking about getting your kids to pick up rollerblading, Inline Culture will be conducting a holiday camp this Nov/Dec.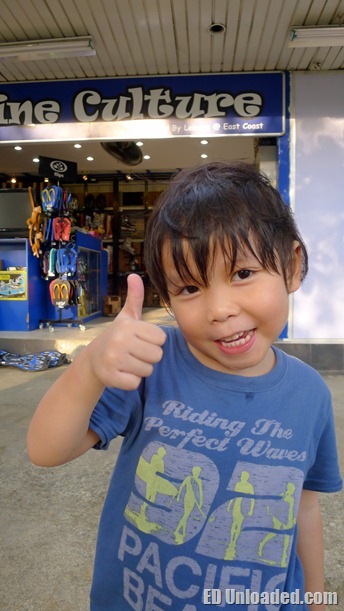 The 3 Day Camp is for kids from 5-12 years old and lessons are from 9am to 12pm.
Prices are at $239 per child, but fees are inclusive of a brand new rollerblade and guards.
For ED Unloaded Readers, if you quote that you are a reader of ED Unloaded, you will get a 10% discount and pay on $215 per child.
Here are some more details:
Duration per day: 3 hours
Day: Monday to Wednesday
Levels : Total Beginner – Advance
Fees : $239.00*
Time : 9am – 12pm
Venues: East Coast Park (C3 Skate Rink)

Includes:
* FREE – Skates (Adjustable) + Gears + Helmets
* Medical insurance.
Camp Date:
Camp 1 – 21 to 23 Nov
Camp 2 – 28 to 30 Nov
Camp 3 – 5 to 7 Dec
Camp 4 – 12 to 14 Dec
Click Here to find out more!