2016 is the year that Singapore made a stand against White rice. The traditional staple food of every Chinese family has been identified as one of their top concerns against the war on diabetes. With white rice rated more potent than our favorite sweet soda drinks, eyebrows have been raised, and many have  swaped to wholegrain products. However, can the search for wholegrain products lead us to the common Breakfast Cereal?
As a kid, I grew up with breakfast cereals such as "Frosties" and "Fruit Loops". Having these breakfast cereals together with Milk or on their own, was a heavenly snack and according to me, it was a breakfast for champions! 🙂 However, when I got married and had children, my wife protested against me, introducing the striped tiger (Frosties) and the Blue Parrot (Fruit loops) to my kids. After all, they are full of sugar, trans fat and they promise empty nutrients for our growing children.
Recently, I was invited to sit on a panel for Nestle, to discuss the role of wholegrain in our children's diet, and it was interesting to hear the perspectives from Ms Ece Durukan, a Nutrition Expert from Nestle, Ms Gladys Wong, Chief Dietician from Khoo Teck Puat Hospital and moderated by Jamie Yeo, a Mum, DJ and media personality.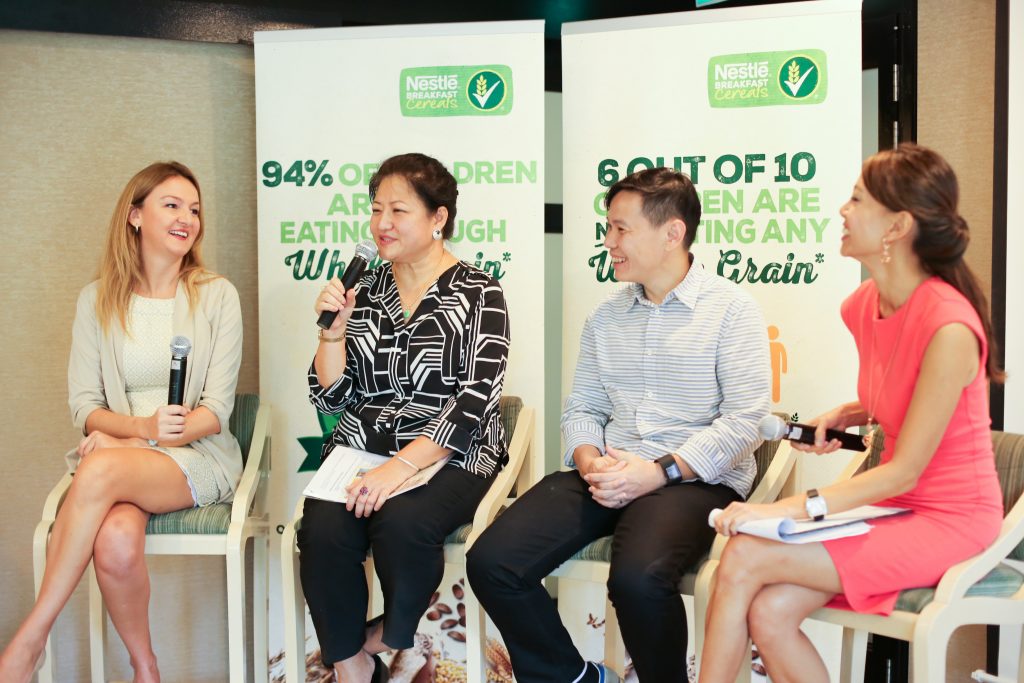 It was interesting to note that the composition of cereals have changed, according to the diets of consumers. For certain cereals, they are just packets of sugar with empty calories. The Good News is that cereals like Honey Stars, Koko Krunch, Cookie Crisp and Milo all contain Wholegrain. Yes! Much healthier than when we were kids!
In a recent survey conducted by Newcastle University, it revealed that children in Singapore are falling significantly short of the recommended daily whole grain intake. 94% of children surveyed do not meet whole grain intake recommendations and over half of 6 to 12 years olds do not consume any whole grain in their diet at all. Therefore, if breakfast cereals are made up of wholegrain, families have breakfast in their favor!
Another interesting fact that I found out, was that Nestle cereal has got less sugar than it's nearest competitor. Rival companies like Kellogs, actually has got more sugar in it's cereal than Nestle!  This was information that totally raised my eye brows! Just by that piece of information alone, I think Nestle has gone up my healthy snacks ranking! 🙂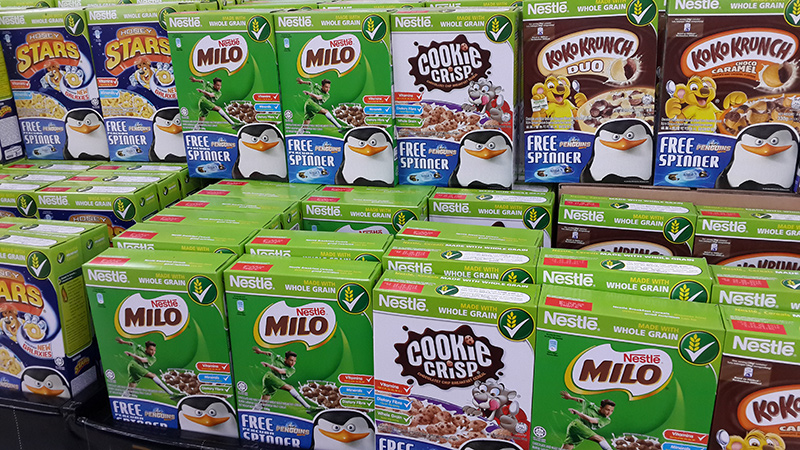 Wholegrain definitely has it's benefits and I think parents would definitely welcome more affordable wholegrain products in the market. After all, Its consumption has been linked to lower body weight, BMI and cholesterol levels, as well as a reduced risk of cardiovascular disease and type-2 diabetes.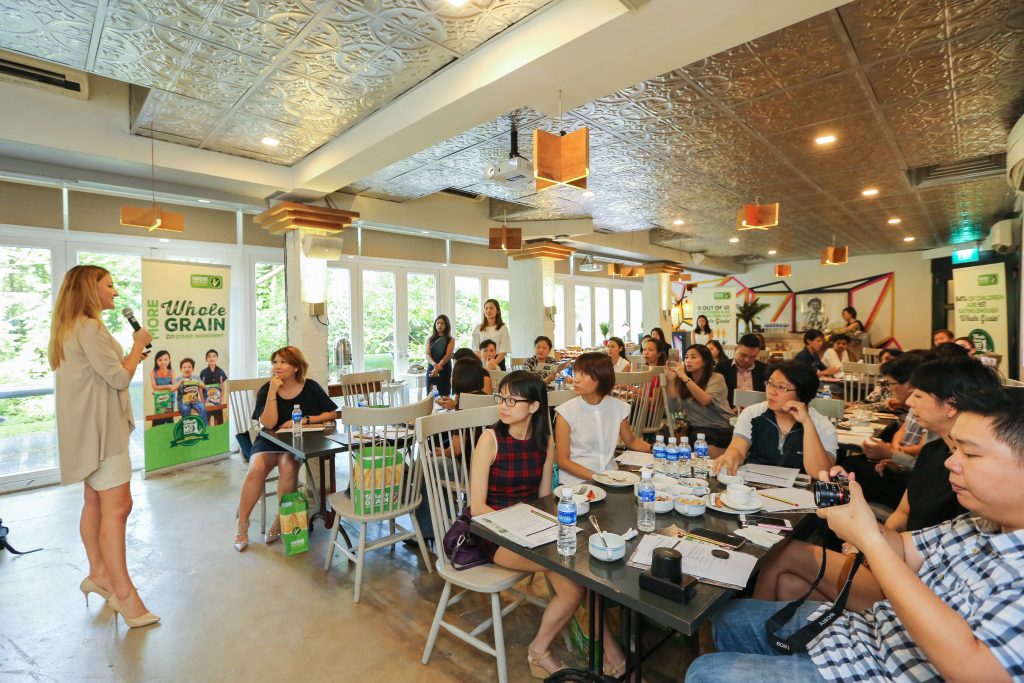 Can Wholegrain products become cheaper? 
This was one the questions at the forum. Everyone wants to eat organic and consume wholegrain products. However, with prices coming at a premium, everyone has to eat cheaper and processed products. Can prices change?
The good news is that eating healthy can become cheaper! 
Ms Gladys Wong, the chief dietician from Khoo Teck Puat Hospital remarked that canola oil used to be very expensive too. But now, canola oil is very affordable. Olive oil used to be expensive, but their prices have gone down, as more people have started using olive oil in their cooking.
Prices are determined by supply and demand, and as more parents demand for wholegrain products, eating healthy can become more affordable.
Nestle also remarked that a long time ago, research and development was spent on breaking down the raw materials, to make the production of their products cheaper. However, things have changed, and now they are spending money on how to avoid the product breakdown. With improvements in technology, it will be a matter of time, before cheaper  wholegrain prices will become a common sight.
Meanwhile, if you want to encourage kids to eat wholegrain products, start consuming them yourselves. All of us in the family consume wholegrain bread and eat organic eggs. Breakfast is the most important meal of the day and the easiest way for one to eat healthy. After all, once we are out of the house, one has to dine at a hawker centre and as a result, eating healthy becomes more difficult. If we can get our first meal right, we are definitely off to a good start.
There is no substitute for quality and consuming the right nutrients, is a recipe for great success.