Hosted by PayPal and taught by the teacher of Sg Code Campus, the PayPal AppJamming camp proved to be an invaluable experience for Nathan and Nadine. Nicole had the privilege of attending the inaugural camp for girls last year and this year's camp increased its scope to include both boys and girls.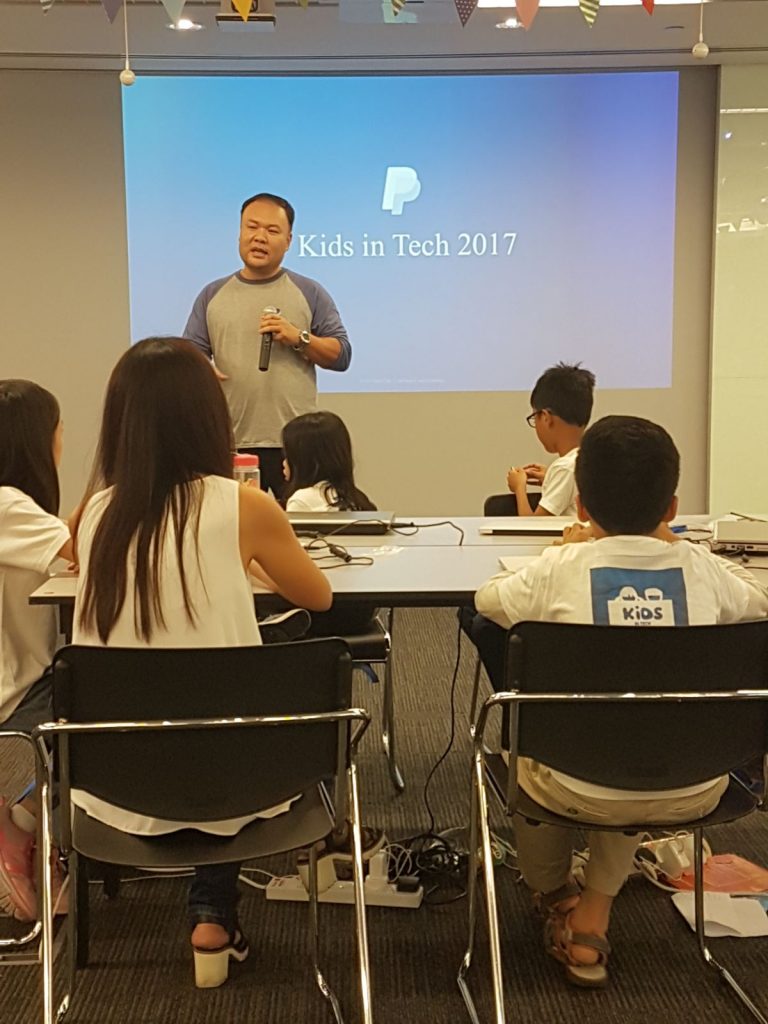 The PayPal Appjamming camp is a 3 day non-residential camp held at the PayPal offices in Suntec city. I believe that most parents have the same problem as us … When the school holidays are here, how do we occupy their time constructively? We all don't want our children to be glued to the TV or their tablets and yet we only have so many days of annual leave that we can take. To be honest, the PayPal Appjamming camp is a great life-saver in this area. It offers great education and provides great parenting relief! 😉
As an initiative by Paypal to help raise up a generation which is in tune with technology,  the AppJamming camp hits this objective on the head. After all, daddy and mummy can't code for nuts and this route of education should best be taught by the experts.
Through the course they were introduced to something called scratch and micro bit. Frankly I have no idea what my kids were talking about when they brought up these topics. For the parents who are reading this with a blank look, Scratch is a free visual programming language created to help young people learn to think creatively, reason systematically and work collaboratively. It is used by students, teachers and parents to easily create interactive stories, animations, games and it provides a stepping stone to the world of computer programming. Micro Bit is designed to encourage children to get actively involved in writing software for computers and building new things, rather than being consumers of media. I know, it sounds like greek to most of us… and that is why we definitely need to outsource this form of education to the experts! 🙂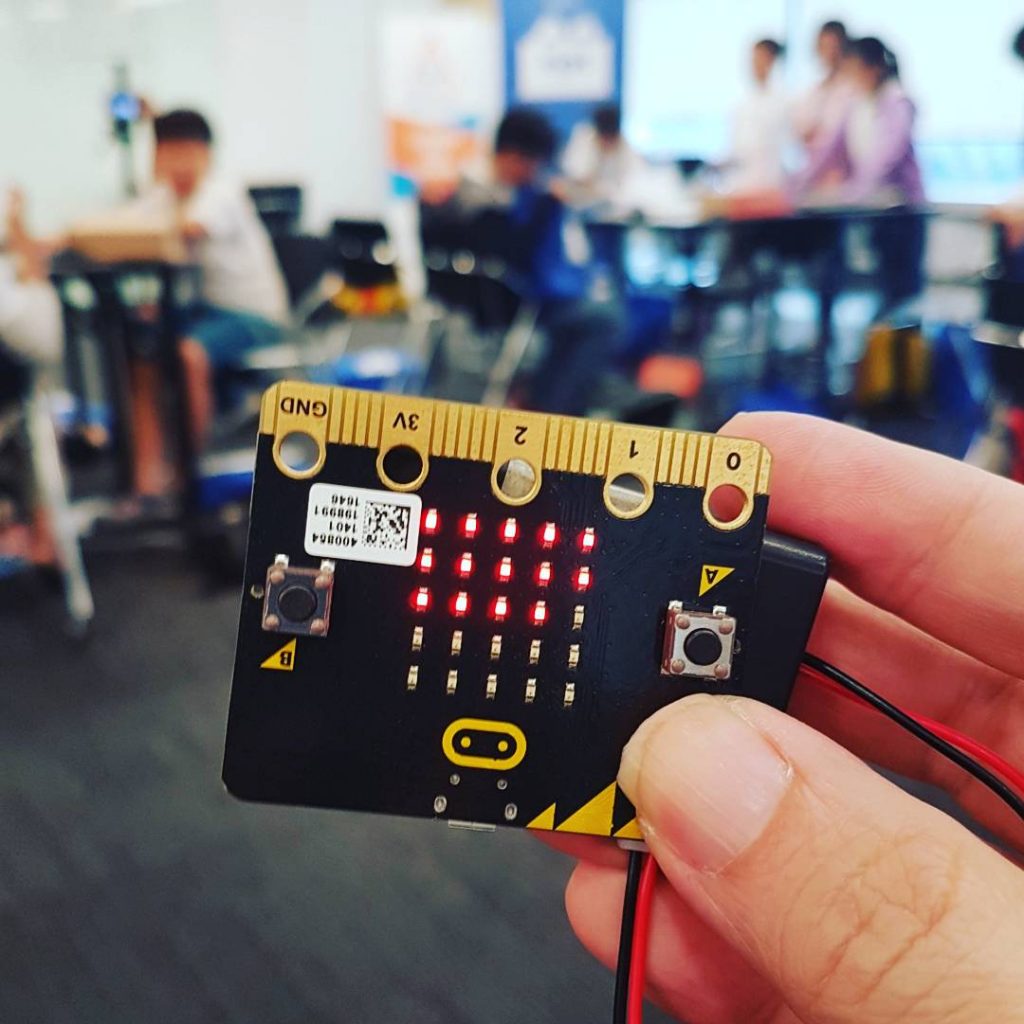 Educated by the SG Code Campus over the 3 day duration, the kids came together to work as teams and built their own games, to make their own games and gain an introductory knowledge to Coding.
Did the kids enjoy the PayPal AppJamming Course? 
The kids gave a resounding Yes, when I asked if they wanted to go the course again next year. Not only was their September holiday well spent, but they also made many new friends and had lots of fun together.
As usual Nathan gave extra points to the food, telling me about the Salmon sandwiches that he had for breakfast for day 2.  Must really thank PayPal for feeding the kids well throughout the 3 day camp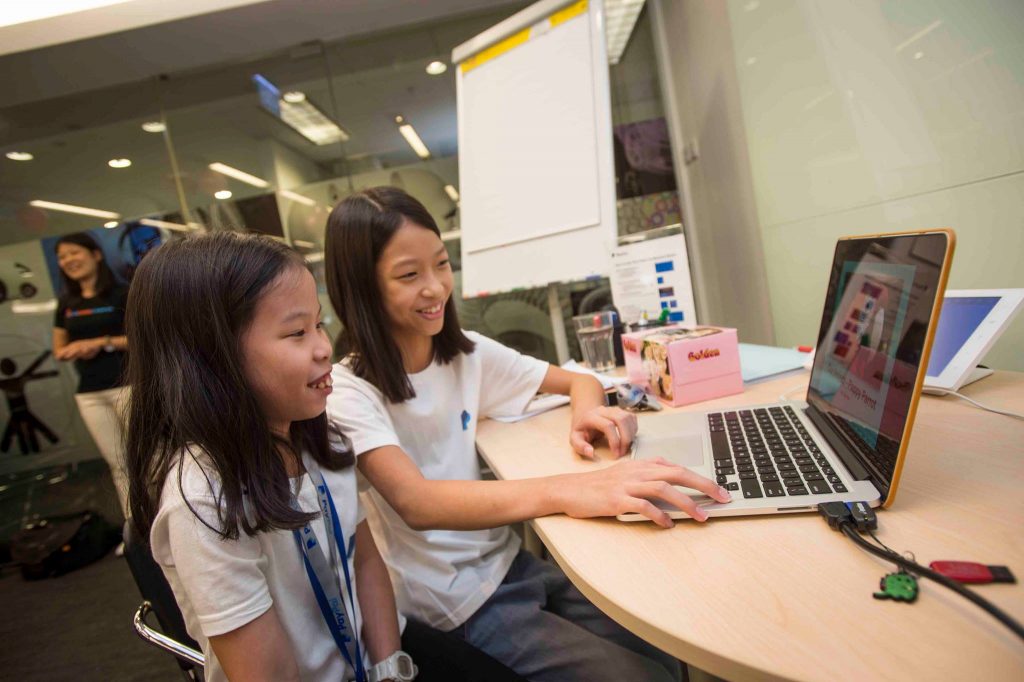 (Credit: Life's Tiny Miracles)
On the last day of the camp, there was a presentation made by all the kids to all the parents and coaches and we enjoyed listening to the kids, as they walked us through their own creations. A big thumbs up to the staff of PayPal and Sg Code Campus for making the camp a resounding success.
Hopefully, PayPal will be running the AppJamming camp again next year and we will have more spots to give to our readers, so that our Ed Unloaded readers can experience the camp for themselves.