KidZania is finally here in Singapore! Being the World's fastest growing edutainment phenomenon, every parent has been eagerly anticipating news about the newest facility to open in Asia.  Recently, we were invited to Kidzania Singapore, to catch a sneak peek, at what lies ahead for children in Singapore.
(Media Invite)
One of the most surprising news is that Qatar Airways will be the official Airline Industry Partner for KidZania Singapore. Voted the World's Best Airline in 2015, kids will learn how to fly, as KidZania Singapore will be equipped with a flight simulator, so as to encourage young Singaporeans to fly with Qatar! 🙂
Upon arrival at the Palawan Kidz City at Palawan Beach where KidZania Singapore is housed, visitors will be welcomed with the sight of a life-size decommissioned Boeing 737 that measures over 25 metre long with a full wingspan of 28 metres. If you are wondering where th building is located, just look left, when you are about to enter the Beach Car Park. There have been many new buildings added to Sentosa, and the KidZania building is one of the new additions to the Island.  Of all the 22 KidZania cities located worldwide, KidZania Singapore will be the only KidZania to showcase the full fuselage of an actual plane within its City.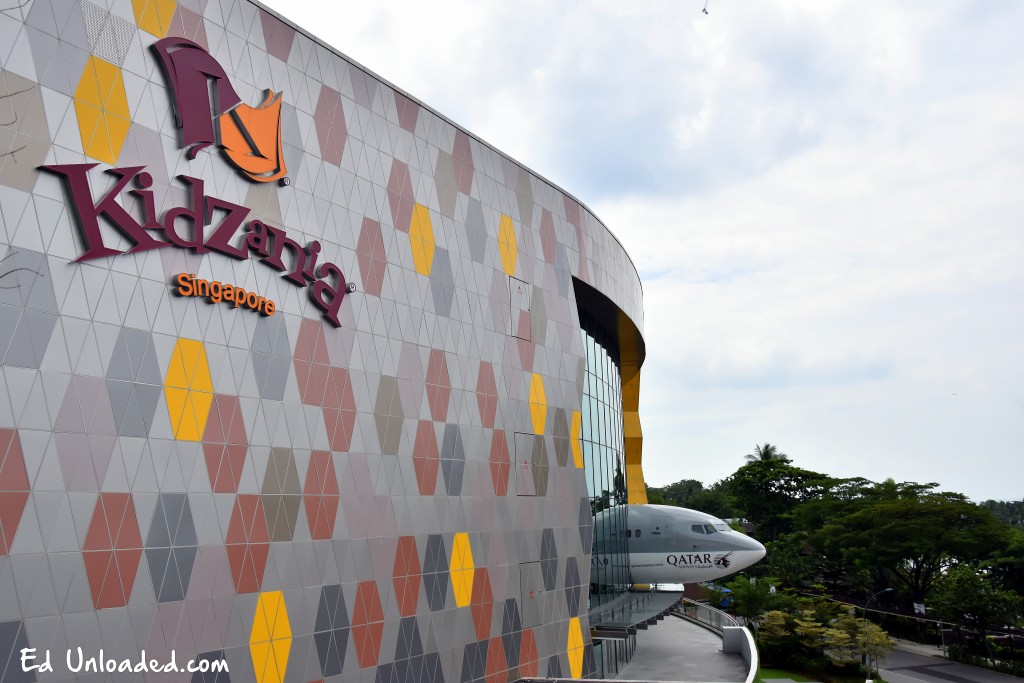 When your child enters the KidZania building, they will get to check in with Qatar Airlines. With the help of Zupervisors, aspiring pilots at KidZania Singapore can experience flying two of Qatar Airways' flagship aircraft – the 787 Dreamliner and the A380 superjumbo aircraft – using state-of-the-art flight simulators. The flight simulation facility was also specially designed to demonstrate taking off and landing at Qatar Airways home base and hub, Hamad International Airport in Doha and Singapore Changi Airport.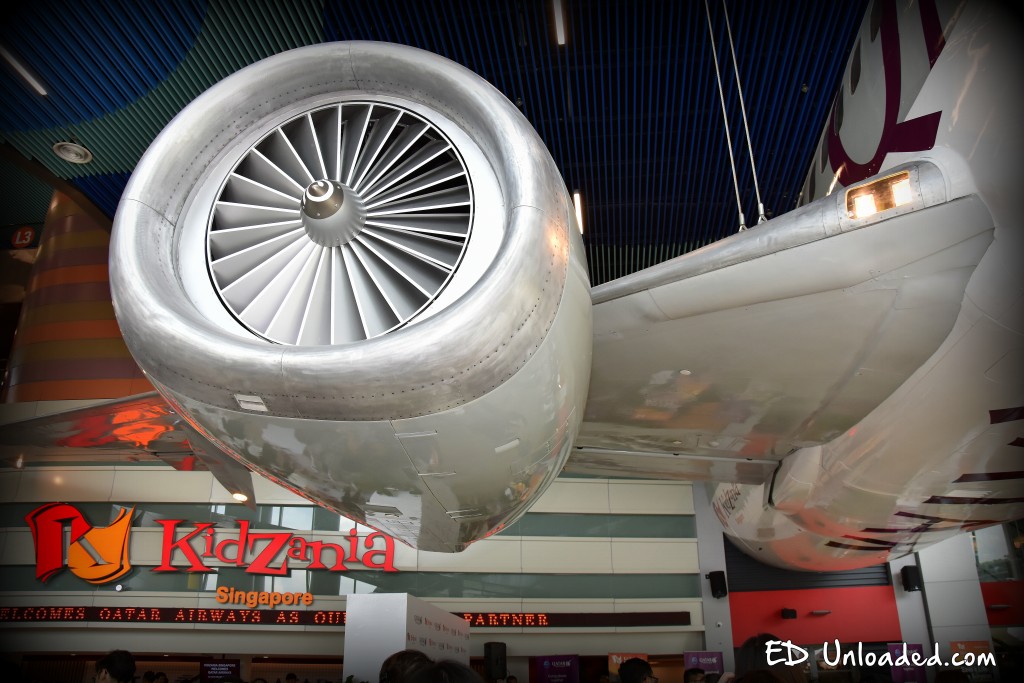 KidZania is an indoor family education and entertainment centre, which offers an interactive learning and entertainment experience targeted at kids. Besides being a pilot or a cabin crew, kids can role play other roles such as a police officer, doctor, journalist or a customer – and earn money, which they can then spend or save.
The fun thing about KidZania, is that it operates just like a real city complete with buildings, paved streets, vehicles, a functioning economy, and recognisable destinations in the form of "establishments" branded by leading international and local brands. The facilities are designed to educate through experience, fostering the development of life skills, but from a kid's perspective it is all about fun which truly epitomizes learning through play. Just talking about KidZania makes every parent excited, and we can't wait for the complex  to open in April!
Do visit Kidzania to find out more about this great facility for kids!