Chinese New Year Greeting
The next few days promises to be one of great merrymaking and one where there is lots of eating.
Chinese New Year is a time when we Chinese dress-up and we have our own version of Thanksgiving, and when we spend time with our family.
Last year, Nicole really did well, as she danced her way into the hearts of the relatives.
This year, Nicole had some great advice for her siblings on how to say Gong Xi Fa Cai!
Nicole says:
1st, you got to make a "Stone"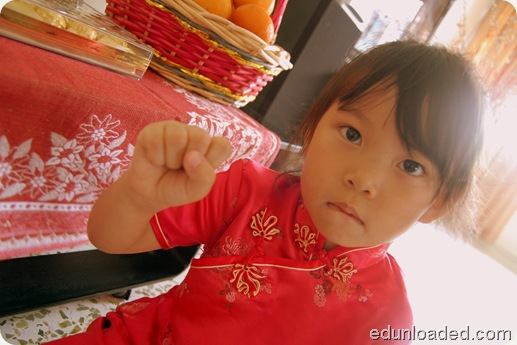 2ndly, you got to make a "Paper"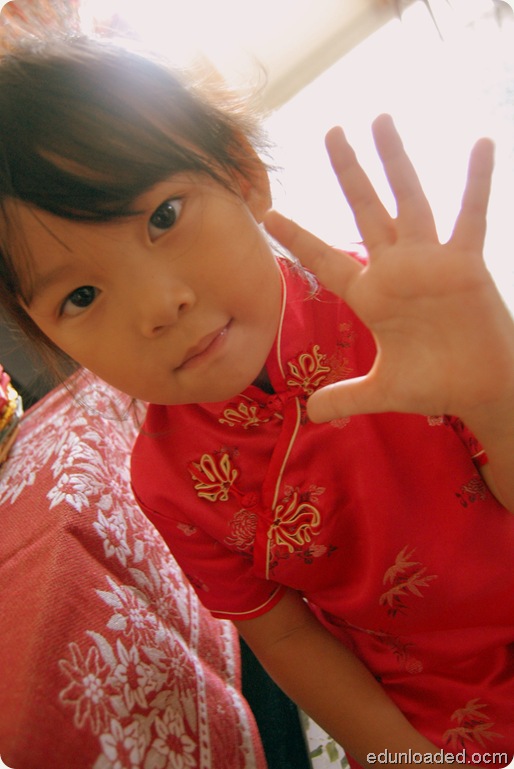 And when you put them together, you have got a: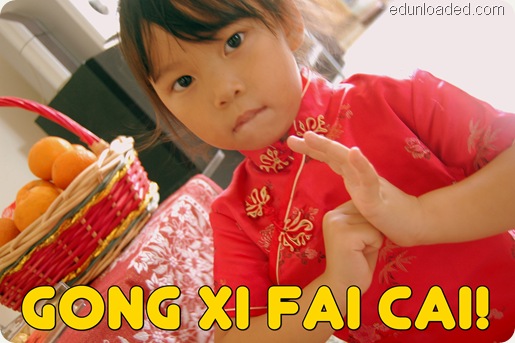 Have a Great New Year, and all the best from the Tay Family!