Parenting Seminar Giveaway
Being a Parent is never easy, and it is always good to walk down the Parenting trail armed with knowledge and fresh insights.
If you are keen to find out how we can better raise our kids for success, MCYS in collaboration with the Ministry of Education, Health Promotion Board and National Library Board.is organizing an upcoming Parenting Seminar for all Parents!
This Seminar will give Parents Face Time with Experts from the Parenting field and the topics being covered will focus on how to build socially & emotionally balanced children.
Here are more details about the Seminar: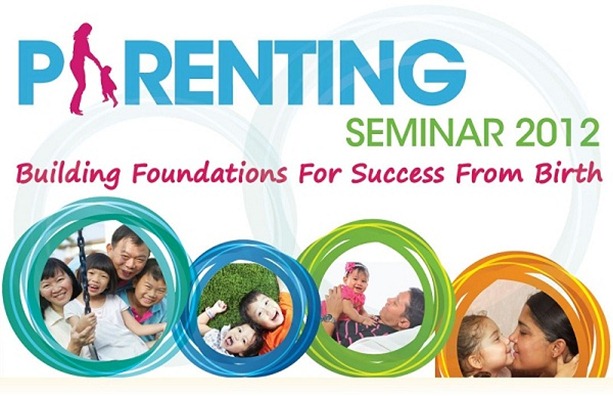 Who Should Attend: Parents with children under the age of six
Theme of Seminar: Building Foundations for Success from Birth
Who is Speaking: local and international childhood specialists on how to raise more socially and emotionally balanced children.
Venue:                 Max Atria, Singapore EXPO (Nearest MRT: EXPO)
Date/ Time:        Saturday, 27 October 2012, 8am – 1pm
Admission:          $15 per person / $25 per couple.
For more details, please visit https://app.cdn.gov.sg/ParentingSeminar/Programme.aspx or simply register at www.cdn.gov.sg
But wait, there is Good News for all of us!
We are having a Giveaway for all ED Unloaded readers, and 5 readers will get to walkaway with a pair of tickets (Worth $25) to the Parenting Seminar! Yes! It will be totally Free for these 5 readers!
And all you need to do is:
1. Comment on this blog and tell us why you would want to attend the Parenting Seminar
2. Join and LIKE the MCYS Facebook Page and the ED Unloaded Facebook Page (if you have not done so).
3. Share this blog page on your Facebook Wall (For those new to this process, you can do this by sharing the link from the ED Unloaded Facebook Page, and pasting it on your FB Wall. Do help me by TAGGING me as well, so that I know that you have done it.)
Contest ends on the 23 October 2012 2359hrs
So don't delay, start Commenting and Visit us on Facebook today!