Maternity Exchange
During my wife's pregnancy,I was always seeing my wife getting more and more upset as she stood in front of the mirror.
The problem was worsened by the fact that she had NO MORE CLOTHES TO WEAR!
This wardrobe malfunction is considering a catastrophe for all women, and with the big tummy being a temporary status, buying a new wardrobe is a really expensive option.
Well, these problems are solved with Maternity Exchange!
At Maternity Exchange, you get to rent your latest wardrobe, wear it as many times as you want during the rental period of 4 – 8 weeks and exchange it for a new maternity or nursing wear at your convenience.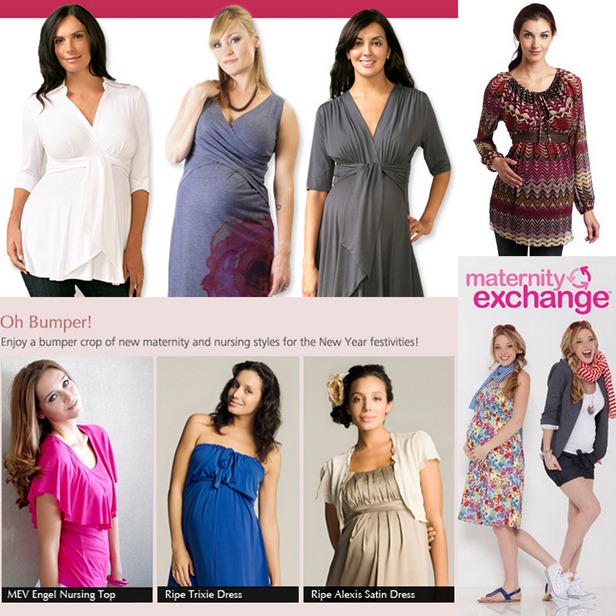 For the Fashion Conscious Mummy, you will be glad to know that all the items at maternity exchange are chic and up to date!  You won't find frumpy dresses with large floral prints. And the range of clothes offered is amazing—from casual, to smart casual, to formal, to dressy! And they have tops, dresses, jeans, berms, shorts, skirts etc.  With the latest fashion like Japanese Weekend, Maternal America, Ripe, this is definitely the store for all Mothers-to-be out there!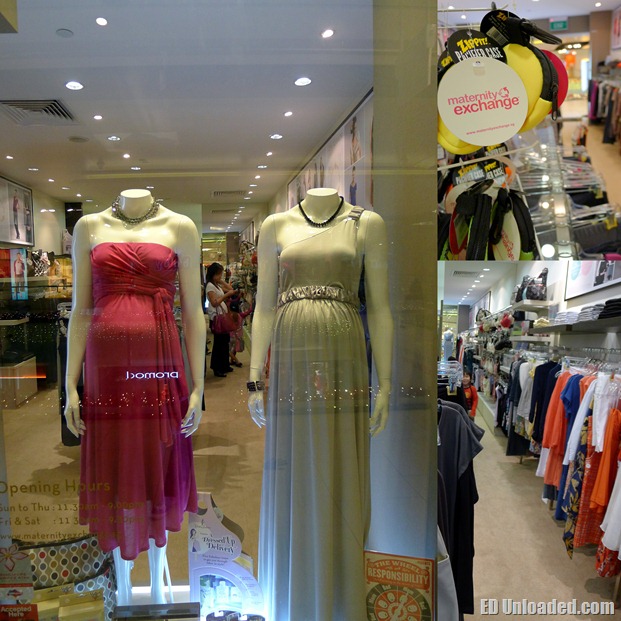 When my wife was pregnant, I used to visit the store very often with her. She loves the option of renting, rather than purchasing that same garment at full retail value. The best thing about Maternity Exchange for her is that she can choose to keep the dress, or return it when she has outgrown it. (Being pregnant at 4 months is significantly smaller than at 8 months!)
Even the kids loved the fun and cool items in the shop! Check them out as they explored the shop!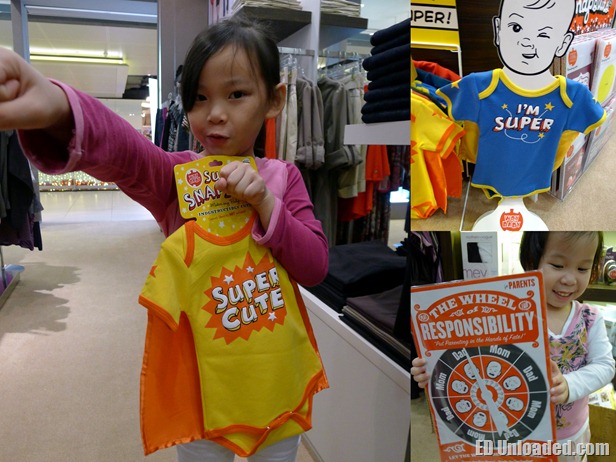 A real plus to Maternity Exchange is that the staff are friendly and offer great advice when you are shopping…(they know how long more can you fit into a particular outfit before you grow BIGGER) Gone are the days you feel and look like a whale. With the sizes and options available, and a rental system for clothes, there's no need to splurge to look good!
And to start off the 2012, we have some Good News for all  Pregnant and Nursing Mothers out there!
We are giving away a $50 Maternity Exchange Voucher to 2 Lucky Readers out there!
That's right! All you need to do is:
1. Be a fan of Maternity Exchange – Join their Facebook Page here and leave me a comment (On this blog) with your FB name.
2. For a 2nd chance to win, Share this Giveaway and Maternity Exchange website (www.maternityexchange.sg) on Twitter/Blog and leave me a comment (On this blog) with your Twitter/Blog link.
3. For a 3rd chance to win, Share this Giveaway via Edunloaded Facebook page (http://www.facebook.com/edunloaded) on Facebook and leave me a comment with your FB name. (Simply visit Ed Unloaded Facebook Page, look for the Maternity Exchange giveaway post and click "Share"!)
The giveaway closes on 9 January 2012, Tuesday, 11PM.
You do NOT have to complete all tasks to enter this giveaway.
However, the more tasks you complete, the higher your chances of winning!
So, what are you waiting for?
Start Clicking and let your surfing bring you closer to some Freebies!

Find Maternity Exchange at:
#03-108 Marina Square
or at www.maternityexchange.sg / Shop online at www.shop.maternityexchange.sg
____________________________________________________
The results of the Maternity Exchange Giveaway are OUT!
Maternity Exchange has selected:
1. Jacqualine
2. Jasmine Waltman
Congratulations! You will be hearing from Maternity Exchange with regards to the collection of your prizes.