My Wife started a Blog!
Hey everyone!  I have some fun exciting news!

If you have been reading the blog, and getting Parenting insights from a Daddy's perspective, it's time to get the view from the other side!
Yes! My wife has just started a blog…and guess what…Its about Parenting.!  Once again, you will be getting stories from the same awesome family (Yes! I am bias!), and also the concerns about being a Mother in today's busy society.
So if u are curious to find out more, or just simply wanting to hear from a Mum's point of view, check out Mums the Word at http://www.mumseword.com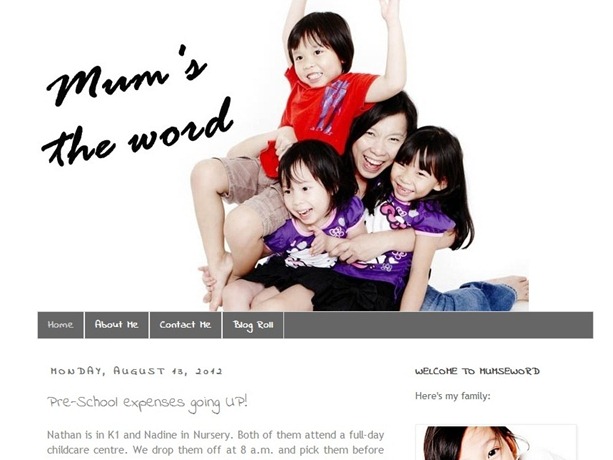 I am sure that you will enjoy the same cute kids with a different twist of life!