Global Handwashing Day
Advertorial
Kids just love going outdoors and getting their hands dirty!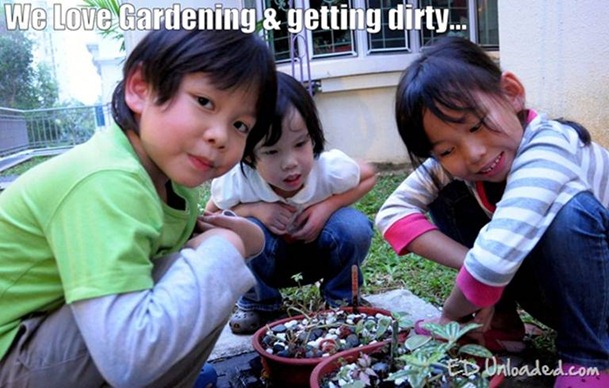 However, the problem arises when it's dinner time and you need to get them cleaned up. You just can't tell what the kids stuck their fingers into…I am sure you know what I mean
This problem is compounded when hands can look clean to the naked eye, but in reality, they are soiled with millions with microscopic germs…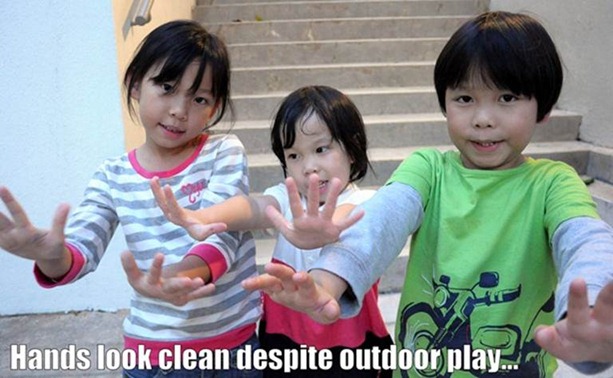 In fact, I know that if there are any sausages, chips or sandwiches within reach, the kids have no second thoughts about using their dirty hands to pick up their favourite snacks!
As a result, many kids today die from diseases such as diarrhea and pneumonia due to these indiscretions. Today, diarrhea is the 2nd largest cause of child mortality and surveys show that about 3000 kids under the age of 5yo die annually due to the lack of education about simple hygiene.
As a responsible parent, it is therefore important for us to educate our kids about the importance of washing their hands with soap. Yes! No matter how hungry they are, handwashing is definitely an important ritual that kids must get used to!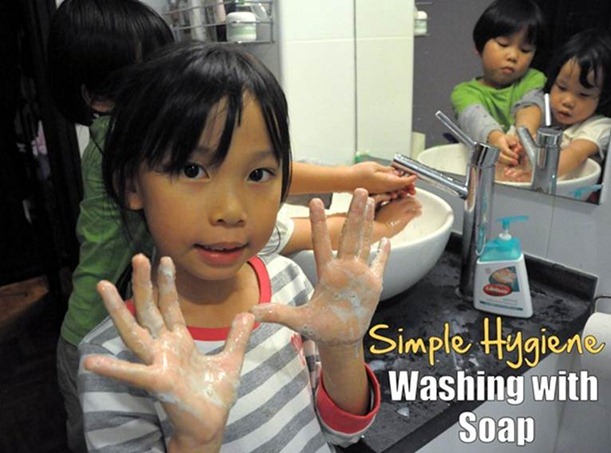 If children can practice the easy act of handwashing, children mortality due to hygiene problems can be avoided! In fact, Lifebuoy brand has been actively looking into this issue for the last 5 years, and it has made a continual effort to educate preschoolers about the importance of handwashing.
Global Handwashing Day is an initiative by Lifebuoy where they are making a pledge to help children live pass the ago of 5yo through handwashing with soap!
As more that 80% of these deaths occur in South Asia and Africa, Unilever will commit to teach a child hygiene education, to eradicate mortality due to poor hygiene conditions.
If you want to put your weight beyond better hand hygiene and to help a child live beyond 5yo, hop on down to Lifebuoy's Facebook Page, and let your Voice be heard over this invaluable Social Cause.
With your pledge, Lifebuoy will commit to teach a child hygiene education through PSI, a Unilever Foundation partner. Help save a life today!